ReGeneration Forum Will Highlight "God's Good Truth" on Nov. 5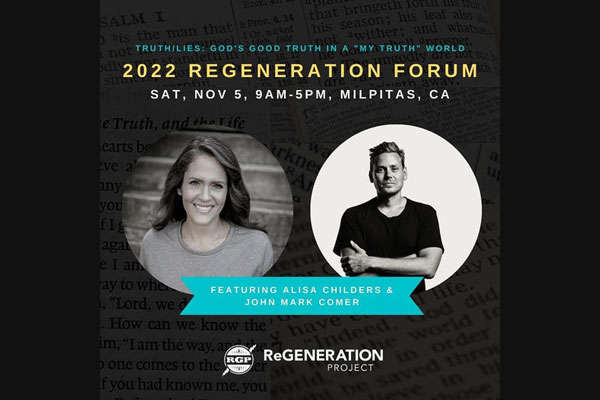 After a two-year hiatus, the ReGeneration Forum is back in person this fall on Nov. 5 at Christ Community Church in Milpitas, Calif.
The theme of this year's forum is "Truth/Lies: God's Good Truth in a 'My Truth' World." Alisa Childers, John Mark Comer (Western Seminary alum), Josh Ryan Butler, and others will be on hand to discuss how God's truth is not only true — but also extremely good. 
"Younger generations especially are under increasing pressure to not believe in God's truth and form new versions of Christianity that fit today's cultural norms and ethics," says Dan Kimball, DMin, director of the ReGeneration Project. "This forum be a mind and heart-stretching day."
Regeneration Project is a gospel-centered ministry of Western Seminary. It exists to encourage church leaders and new generations, equipping them with ways to respond to the difficult questions being asked today about theology, the Bible, church and Christianity in general.