Sacramento Campus Moving to New Location in 2022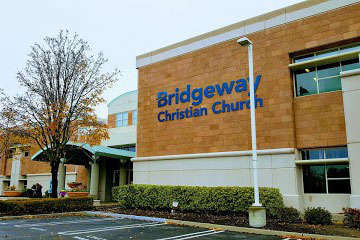 Western Seminary's Sacramento Campus is moving to a new home in early 2022. Thanks to a new partnership with Bridgeway Christian Church, Western will move its office and classroom space to Bridgeway's facility next year.
"Our mission is to serve with and for the church," said Wes Ehrhart, executive dean for Western's Sacramento and San Jose campuses. "This move helps us expand on that mission as we bring even more synergy to our existing partnership with Bridgeway."
Western's move to Bridgeway's campus strengthens an already strong relationship between the two organizations. Lance Hahn, Bridgeway's senior pastor since 1997, earned his Master of Divinity from Western in 2010. He is one of several Western graduates on staff and is excited about the new ministry opportunities that will result in this partnership.
"As a discipleship church we are leading our people into a hunger for God and his Word," Hahn said. "Now a deeper pursuit is not only possible, but it's available just down the hall."
Bridgeway also runs a professional counseling center called Soul Care, with 10 counselors currently on staff. Soul Care is led by Director Jon Holmes, who is also a Western alum and a former director of Western's Marriage & Family Therapist (MFT) program. Having a professional counseling center on the same campus will provide additional training opportunities for Western's counseling students.
Bridgeway is located in Roseville, Calif., just a few miles south of Western's current location at Creekside Church. Western will be leasing space that includes two classrooms, a library, a conference room, and ample office space for staff and faculty.
The move marks 30 years since Western first established a campus location in the Sacramento area. The first campus was located at Arcade Church, which sent several families to help plant Bridgeway in 1996.
"I find it poetic that we now form a partnership with a church plant of Arcade," acknowledged Ehrhart. "We are also grateful for the hospitality that was shown to us by Arcade and Creekside for the past three decades and look forward to new opportunities for gospel-centered transformation in our new location."
Additional information about the space and a finalized move-in date will be made available once plans are finalized in the coming months.