San Jose Campus Opening Oct. 5 on a Limited Basis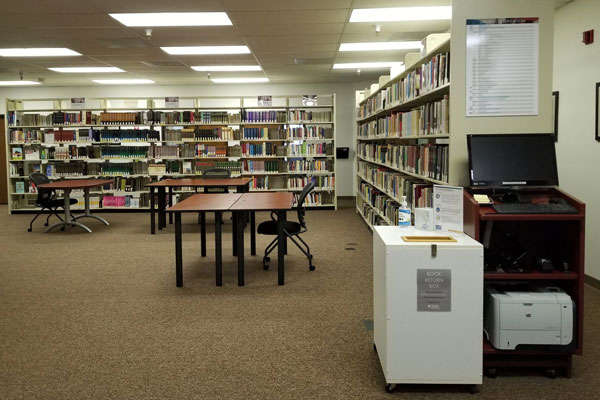 Starting on Monday, Oct. 5, Western's San Jose Campus will be opening its Student Resource Center (SRC) to students on a limited basis and by appointment only. Students may schedule an appointment for access to library services and reserve a study space on Mondays, Wednesdays, and Fridays, between 9 a.m. and 4 p.m.
Reservations are required and must be made at least 24 hours in advance. Reservations can be made online:
To ensure the safety and well-being of our learning community, the San Jose Campus is implementing the following policies and procedures:
Reservations for study space are limited to a maximum of four students per time slot.
Reservations for library services are limited to a maximum of one student per time slot.
Students with appointments/reservations, faculty, and staff must complete the employee and visitor log upon arrival and departure (for contact tracing purposes).
Face masks / coverings must be worn at all times when on campus.
No food or beverages allowed (with the exception of water).
Disposable masks, hand sanitizers, disinfectant wipes, and tissues are strategically placed in multiple locations throughout the SRC.
Scheduled and frequent cleaning of the SRC.
At this time, the Education Building remains closed and all San Jose Campus classes will continue to be held remotely for the entirety of the fall 2020 semester. Faculty and staff members are available by email and phone.