Western Offering More On-campus Instruction This Summer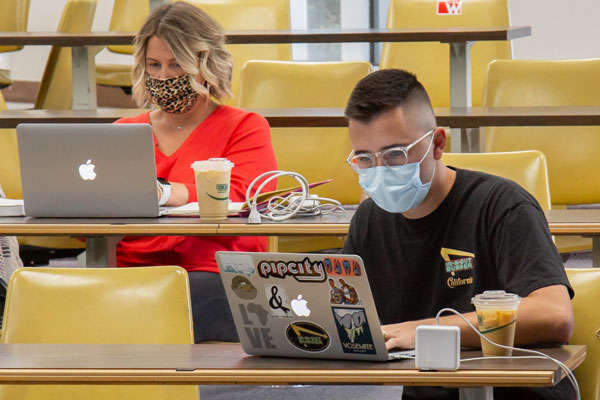 Western Seminary is providing more opportunities for in-person instruction beginning in May, with 12 Flex courses offered on the Portland campus. Flex courses give students the option of attending in person or remotely.
"Flex courses have provided a creative option during the unique circumstances of this past year," said Josh Mathews, vice president of academic affairs. "We are grateful for the technology and classroom space to be able to uphold both the value of being present together in the classroom and the importance of wise safety measures."
Upcoming Flex offerings include the following master's level courses:
BL503 FL - Interpreting Acts to Revelation, with Daniel K. Eng
CH502 FL -  Insight and Inspiration from Church History, with Todd Miles
ML504 FL - Taking the Gospel to Diverse Cultures, with Mark Hedinger
OT523 FL - Hebrew Syntax and Reading, with Josh Mathews
TH503 FL - Living as the Community of the Spirit: Theology III, with Todd Miles
TH504 FL - Integrating Ministry and Theology, with Gerry Breshears
TH570 FL - Select Topics in Theology - Theological Anthropology, with Marc Cortez
Open registration for the summer semester ends on March 31. See a full list of course schedules for the summer semester, and review our COVID-19 campus safety requirements.