Presidential Transition
A Message from Dr. Scott Reavely, Board Chair
For the past 12 years, Western Seminary has enjoyed the steady gospel-centered leadership of Dr. Randy Roberts. He recently informed the Board of Trustees that his time as President of Western Seminary will conclude at the end of 2020. The Board of Trustees is extremely grateful for his competent and distinguished service as Western's president.
Randy asked that the following personal message to you be included in this formal announcement:
Dear friends of Western Seminary:

At its recent meeting, I notified our trustees of my desire to end my service as president of Western Seminary at the close of this calendar year.

The reasons for this decision are manifold: put most simply, the combination of health factors, the progressive wear-and-tear that often accompanies well over three decades of service in senior administrative roles, and a general sense that this might be a good season for Western to have the benefit of a new leader's gifts, fresh vision and energy, etc.

These kinds of transitions typically take at least a year from search to installation, which explains the aforementioned timetable—and I am happy to stay in place until this process fully plays out. That means staying fully engaged with my normal presidential duties throughout the year, while also seeking to finish well and prepare wisely for a smooth leadership transition.

By God's grace, we are in a good place as a Seminary, which also makes this an opportune time for such a change.

I know you will join me in praying that the board will identify the right individual who can build upon our recent progress and enhance even further Western's impact and sustainability in the days to come. As a valued member of the Western Seminary community, I wanted to let you know about my decision early in the process along with the rationale behind it.

Thanks for your support of Western Seminary!

Randy Roberts, DMin
President
As Randy mentioned, he has served Western Seminary for almost 40 years in various capacities. He is one of the longest-serving presidents of an evangelical seminary in North America; he's already served twice the national average.
In addition to closing his presidency well and creating a smooth transition for his successor, Randy has indicated his openness to maintaining an ongoing relationship with Western, possibly by teaching or working on projects.
Western Seminary has nearly a hundred years of gospel fidelity. We are anticipating the highest number of credit hours in school history this fall. We are coming off a series of solid financial years. The future is, indeed, bright.
The Board of Trustees is in the process of assembling a Search Committee and will be receiving applications soon. Check back on this page for further updates in the future.
We look back with gratitude and forward with anticipation to what God has in store for Western Seminary. Please join us as we pray for a strong and healthy transition for Randy and his wife, Susan, and for the board as we search for the next president of Western.
Humbly,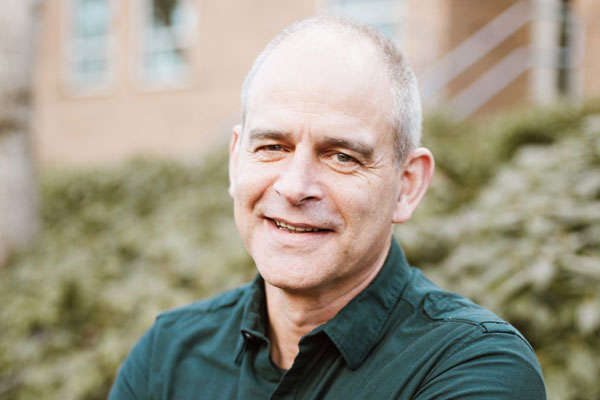 Dr. Scott Reavely
Board Chair, Western Seminary