Addiction Studies Certificate comes to Western Seminary Sacramento Campus, along with new Coordinator Doug Locke, LMFT
Tuesday, September 5, 2017
Today's growing opioid epidemic reminds us that addiction has not stopped ravaging lives in our communities. Indeed, 91 Americans die each day from an overdose on opioids1. And yet, followers of Jesus know that we're called to walk with hurting, guiding them back to wholeness. We are uniquely poised to bring treatment solutions that combine biblical truth and clinical competence.
Toward that end, Western Seminary now offers its thirty-credit Addiction Studies Certificate (ASC) at its Sacramento campus. Douglas Locke, a trusted voice in the recovery community, will coordinate that training.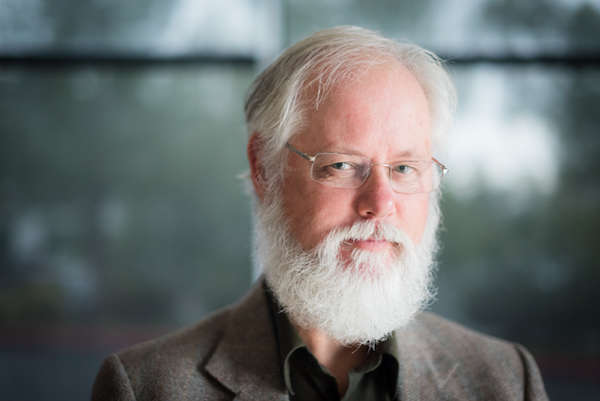 Doug will step into this role after having taught at Western Seminary Sacramento for two decades. Over the years, Sacramento counseling students have taken Legal and Ethical Issues, Human Services, and Group Counseling with him during his time as an adjunct faculty member. Many of our graduates tell us that they'll never forget his in-class role-playing exploits and the learning connections they forged. In addition to being lively and dynamic, Doug draws from a wide range of counseling experience--offering therapy at Aslan Counseling Associates, as well as in serving the working poor of Sacramento through New Pathways Counseling. Doug completed his Marital and Family Therapy degree at Azusa Pacific University
Commenting on the need for the program, Doug explains, "We are in an age where to be a counselor means you will face addiction, whether you work in a community center, private office, or a church. The question is no longer if but when... Will you be ready?"
The ASC thirty-credit core curriculum readies students to work with substance abuse and dependency. A range of other addictions (for example, sexual addiction) will also be discussed. Program recognition by the California Consortium of Addiction Programs and Professionals (CCAPP) and the National Association of Alcoholism and Drug Abuse Counselors (NAADAC) means that Western graduates will have the necessary training to pursue certification as therapists who serve in mental health centers, rehab programs, or church-based recovery programs.
The ASC is not new to Western as our San Jose campus has offered the ASC program since the early 2000s. Thirty-nine graduates have completed the program in the past decade alone. And while the program can be completed a la carte, most who complete the program are M.A. in Marital and Family Therapy students who wish to add on an ASC specialization by taking five to eight additional credits.
Students will find the Addiction Studies Certificate and new Coordinator Doug Locke on campus in Sacramento on September 1, 2017.
1CDC. Wide-ranging online data for epidemiologic research (WONDER). Atlanta, GA: CDC, National Center for Health Statistics; 2016. Available at http://wonder.cdc.gov.
FURTHER INFORMATION:
Contact Doug with your questions about the Addiction Studies Certificate at

This email address is being protected from spambots. You need JavaScript enabled to view it.

or 1.916.488.3720.
Request more information about the program.
Apply for admission to the Addiction Studies Certificate program.
---
Western Seminary is an accredited graduate school founded in 1927. It offers trustworthy and accessible training for gospel-centered transformation at both the graduate credit and personal enrichment levels for those currently serving, or aspiring to serve, in key ministry leadership roles. The Western system consists of four campuses (Portland, OR; San Jose and Sacramento, CA; and Online) and a teaching site (Seattle, WA) that together serve approximately 950 credit students annually.