Visit Campus
In response to the COVID-19 crisis, we are postponing our on-campus preview days and moving to a video conference format for the foreseeable future.
Join Us for a Virtual Preview Day!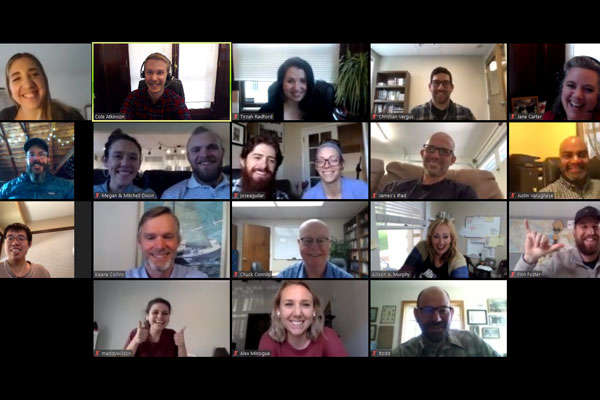 See what it's like to be a part of the Western Seminary family, all from the convenience of your own home! Our virtual preview days give you the opportunity to meet with faculty and staff, preview a class, and ask questions.
Check out a sample schedule.
Here's what a recent participant had to say about his virtual preview day experience:
Western Seminary provided a comprehensive, action-packed, and incredibly informative virtual preview. From meeting with admissions staff to the faculty breakout rooms, I really felt that I got a taste of the people and the culture of Western.

Finn F.
Virtual Preview Day attendee
Upcoming dates:  Dec. 4 (Theology)
Take a Virtual Tour of Our Portland Campus
Can't Make It to a Preview Day?
Request a personalized virtual campus visit by completing form below. Even though our campuses are closed for the foreseeable future, our admissions team is still available for individual video conference meetings at a time convenient to you.
Thank you for sending your request.
An Admissions Counselor will respond to schedule your visit as soon as possible.