Beverly Wiens joins Western Seminary as Director of Sacramento M.A. MFT Program
Monday, June 30, 2014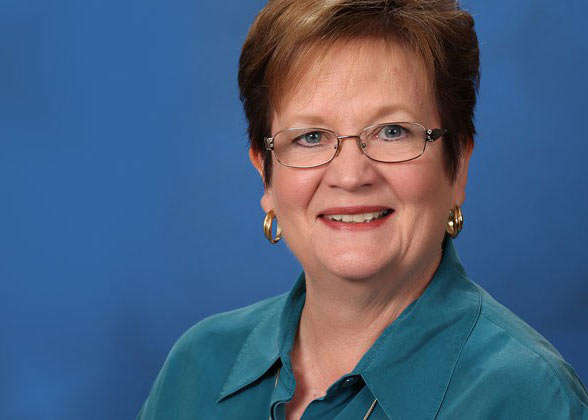 To promote the further development of Western Seminary Sacramento campus' M.A. in Marital and Family Therapy program, Dr. Beverly Wiens has been hired as the Program Director. The addition of the director's position is in response to recent program growth and speaks to the number of students in the Sacramento area looking to integrate theology with psychological studies, as they train for effective, gospel-centered counseling ministries.
Beginning in July 2014, Dr. Wiens will join Western Seminary full-time after many years of teaching at the Sacramento and San Jose campuses as an adjunct faculty member. She has proven popular with students and is expected to serve them well in her new role that combines teaching, advising and program development. Dr. Wiens will also continue to teach at the San Jose campus.
"Adding Dr. Bev Wiens to the Western family in a full-time capacity is a delight that is both humbling and exciting. Her networks, experience, wisdom, and respect in the community will only bolster the impact of Western Seminary's MFT program in the community. While serving as an adjunct for over a decade at Western's Sacramento and San Jose campuses, Dr. Wiens now serves as the first full-time faculty member in the Sacramento MFT program—a true sign of its growth. Dr. Wiens and Laura Frederick, our MFT Program Coordinator, will be a phenomenal team that is appreciated by students, adjunct faculty and agencies in the region," explains Wes Ehrhart, Executive Dean at the Sacramento campus.
Following the recent Sacramento campus relocation to a new and enhanced facility, Dr. Wiens' hire marks yet another milestone for this campus.
Dr. Wiens completed her Ph.D. at Northern California Graduate School and has already invested 3 decades in teaching at William Jessup University, in addition to her time at Western and her own counseling work. Find her in the classroom this fall at Western Seminary. 
---
Western Seminary is an accredited graduate school founded in 1927. It offers trustworthy and accessible training for gospel-centered transformation at both the graduate credit and personal enrichment levels for those currently serving, or aspiring to serve, in key ministry leadership roles. The Western system consists of four campuses (Portland, OR; San Jose and Sacramento, CA; and Online) and a teaching site (Seattle, WA) that together serve approximately 950 credit students annually. For more information, please contact Kate Schleusner, Communications Specialist, at 503.517.1975.