Western Seminary + Bridgeway Christian Church
Gospels Class, Fall 2021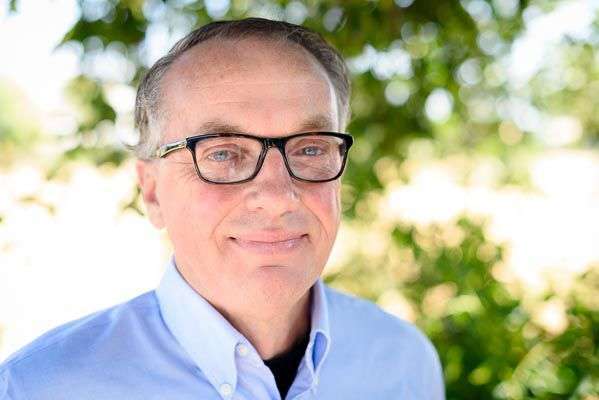 Gospel-centered transformation is the aim of our ministry at Western Seminary. That's why we put professors like Dr. David Nystrom in the classroom with students who long to bring spiritual renewal to churches like Bridgeway. We hope you will join us this fall for a unique opportunity to take a Western Seminary class live and in person.
This six-session course will be taught at Bridgeway Christian Church. Anyone can register for the six sessions as an audit student to sit-in on a seminary course to enhance their biblical knowledge and ministry skills.
Course Description
The study of the Gospels will demonstrate how Jesus' teachings, miracles, parables, death and resurrection advance the great story of the Bible. The course will include practical application of biblical truths encouraging students to have a meaningful encounter with God's word and grow spiritually.  Suggested pre-requisite: How to Read your Bible
Meets every Wednesday, September 8 through October 13

Register for Audit
5:30 - 9:30PM
$198
This is the perfect option if you want to experience a full seminary class. Don't worry, you don't have to do the homework, but you sit in on the full experience as a student! Cost is $98/unit ... about 40% off!
When you click the button above, you are registering as a "student" at Western and need to set up an account with us (don't worry, no application or references are needed). If you are not techy and are confused at all, please call 916-488-3720 x312 or x307. We would love to walk you through the process. Step by step instruction is available that should help. You will know you are registered once you receive an invitation to the Online Classroom (which will be live in early September).
Course Syllabus
Download the Gospels Syllabus.
Directions to Bridgeway
---
About David Nystrom 

David Nystrom is a faculty member at Western Seminary Sacramento Campus, located just north of Sacramento in Rocklin, CA. As a native son of Northern California, Dr. Nystrom is no stranger to the Sacramento community. He lives in Auburn with his wife and daughter, in proximity to relatives, friends, and a network of churches who have been touched by his influence. 
His experience in real-world ministry is part of what makes Dr. Nystrom such a valuable asset to the Church. He spent his formative ministry years serving in youth and college pastor roles with local churches, during which time he was ordained by the Evangelical Covenant Church. His role within that denomination grew in scope and influence over the years, as an ex officio member of the Executive Council of the Covenant Denomination, a consultant on matters pertaining to Christian Education, church planting and spiritual formation, and as Theologian in Residence for the Pacific Southwest Conference of the Evangelical Covenant church (preaching and teaching at local churches and mentoring their pastors). 
Read more about Dr. Nystrom, hear him speak, and learn how to leverage him for your ministry.