The Online Master of Arts (Biblical and Theological Studies) degree program utilizes innovative distance learning systems to build a strong comprehension of theology, rooted in a thorough investigation of the Scriptures, with an eye toward Gospel-centered transformation. Students will find themselves academically fit and spiritually prepared as informed theologians for work as a ministry leader, pastor, or educator, or for professional people whose ministry is in the market place. This blend of training also serves as an excellent foundation for later doctoral studies.
CREDITS

64

GRADUATE

3

In as few as three years

ONLINE

Yes

All credits online, except 2 weeks of on campus courses

ON CAMPUS

Take as many on campus courses as you like in Portland, San Jose, Sacramento, Seattle
Online learning in community. No compromise.
Christian faith and evangelical conviction grow stronger when beliefs are sourced in the Bible, rather than in tradition or culture. In Western Seminary's Online M.A. (Biblical and Theological Studies), study of the Bible and theology leads to a richer experience of God, as well as the ability and desire to communicate His glory to others. You can train wherever you call home.
Eighty years of gospel-centered instruction, and thirty years of innovation in distance learning mean that our Online campus offers exceptional online training from seasoned ministry practitioners. Even more than advanced technology, it is the ongoing, personal connection to worldwide community that set this program apart.
A Program with Purpose
This is immersion in theology and Scripture to enhance your gospel communication. The Online M.A. (Biblical and Theological Studies) builds a strong understanding of theology rooted in a thorough investigation of the Scriptures, with an eye toward gospel-centered transformation. Students will find themselves academically fit and spiritually prepared as informed theologians for work as ministry leaders, pastors, educators, or for professionals whose ministries are in the marketplace. It also serves those who aim to deepen their understanding of the Bible and already have a great toolbox of ministry skills. This blend of training provides an excellent foundation for future doctoral studies.
Specialize your training
The Exegetical Track allows you to learn from and interpret the Greek and Hebrew texts, since over 1/3 of the program focuses on the original biblical languages. The Theological Track offers the chance to dig deep in biblical, historical, or theological studies. Whichever track you choose, you can expect to develop your theological position directly from Scripture.
Online Training, Powered by Integr@te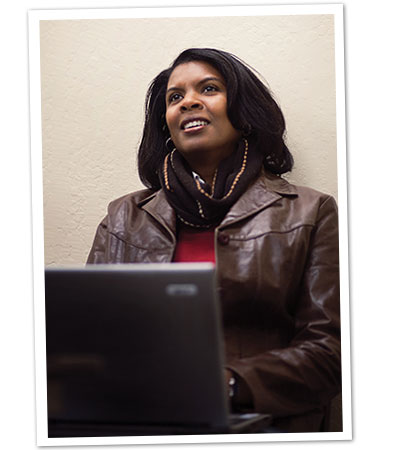 We're serious about quality training, which is why we developed the Integr@te software. This is our own downloadable learning system, built to ensure your success in online seminary training. Wherever you have a high-speed internet connection, you'll have immediate access to a suite of Bible study and course calendaring tools, as well as video lectures by Western professors. All this compliments Online Learning Centers that serve as a hub for global student interaction and learning assessment.
Study at a Pace that Fits Your Priorities
5
Hours per week of online classes

10
Hours per week of homework

4
Years of training
Degree completed for a lifetime of enhanced impact for Christ.
Start your seminary training in September, January, or May—whichever fits your schedule best. And while the program is designed to be completed in four years of part-time studies, you may accelerate your study to finish in less than three years or slow your studies when situations warrant.
A Connected Community + Mentoring Option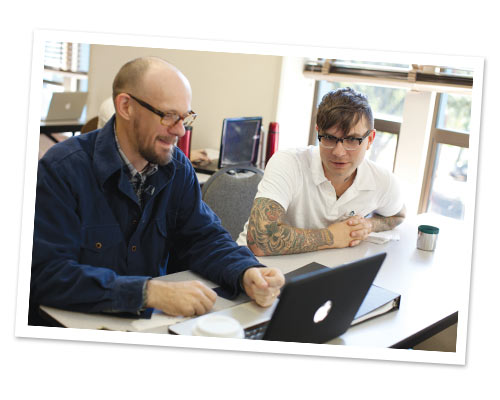 We are committed to making your online learning experience a memorable and relational one. Near the start of your program, you'll build a new support network by taking a week of Threshold courses on our Portland Campus with fellow online students. During your trip, you'll meet course professors who will instruct and advise you throughout your program. You'll also meet student services staff and learn how to access the support resources we make available. This community will encourage and equip you during your training, which culminates in one last trip to campus to complete a final Capstone course.
Throughout the program, you will have the opportunity to participate in personal and career mentoring which follows your own Personal Development Plan. This plan will drive the two meetings you have with your Program Mentor per semester via internet communication software. During these sessions, you'll assess progress in the areas of course content, ministry competency, personal character, and interpersonal relationships. All of this is directed at seeing your training catalyze true spiritual transformation in your life and work.
Gain Access to an Extensive Online Library
The Online M.A. (Biblical and Theological Studies) is an academic degree program, and carries the expectation that students will engage in high-level research. Along with the print library collections on each campus, we make a wide variety of online research resources available to our students.
In 2014 Western Seminary formed the Corban University/Western Seminary Library System with a highly regarded regional university headquartered in Salem, Oregon. The joint online library collection dramatically exceeds the previous holdings of either institution. Dr. Robert Krupp, has become the Director of Libraries at both institutions. In addition to the print resources of the seminary and its consortia partners, faculty and students have access to a growing collection of 150,000 e- books and the full text of 15,000 journals.
Students also can purchase their own electronic research tools at significant discounts through BibleWorks and Logos Bible Software.
Technology Requirements
Personal Computer Standards
Mac OS X (10.8) or Windows XP or Windows 7 running on a Pentium 4 class computer or faster.
2 GB RAM
20 GB free to allow for course downloads
High speed broadband Internet
DVD/RW ROM drive
Webcam (HD Preferred)
Headphones with microphone
Speakers
Software Standards
Current Web Browser (Firefox 4, Internet Explorer 8, Safari 5, Google Chrome 11, Opera 9)
Word Processor writing to *.doc format
Outlook, Gmail, or other email service that is able to read HTML emails and receive and send attachments
Adobe Reader Software (free download)
Admission Requirements
A Bachelor's degree from a regionally accredited undergraduate institution
A cumulative undergraduate GPA of 3.0 or higher
A completed application for admission and all admissions materials
If an applicant does not meet one of these requirements, we invite them to contact an enrollment counselor to explore alternative admission options.