Dan Kimball joins Western Seminary faculty, prepares the way for ReGeneration Project
Friday, February 7, 2014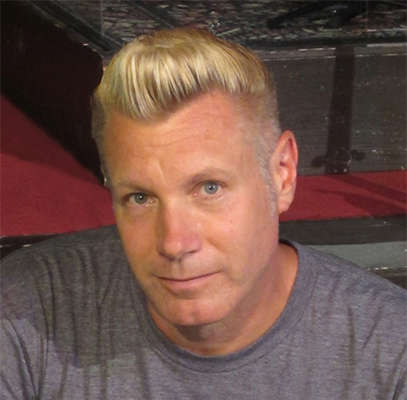 Western Seminary prides itself on providing students with a faculty of experienced ministry practitioners. The recent hire of Dr. Dan Kimball adds to that expertise with his years of college-age ministry and concentrated efforts to release the millennial generation into the world in the name of Jesus.
As Instructor in Pastoral Ministry, Dr. Kimball will teach intensive courses at various Western campuses. In addition to teaching, he will also fill the role of Director of ReGeneration Project, a collective group of pastors, theologians, artists, church leaders and all those who are passionate about seeing new generations follow Jesus and serve Him on mission in their world. Through a web site (in-development), regional conferences and online ministry resources, ReGeneration Project will provide practical insight from churches who are seeing millennials becoming followers of Jesus and reversing the negative perceptions of faith amongst that generation. Bringing attention to theology and apologetics will be central to ReGeneration Project, which is expected to launch in mid-2014.
Dr. Kimball will continue to lead the mission and teaching of Vintage Faith Church in Santa Cruz, CA, which he helped start in 2004. He has authored widely read books including Emerging Worship: Creating Gatherings for New Generations and They Like Jesus But Not the Church. His speaking schedule regularly takes him around the country where he meets churches who are reaching the next generation. He has completed degrees at several seminaries, including his master's degree at Western Seminary. 
---
Western Seminary is an accredited graduate school founded in 1927. It offers trustworthy and accessible training for gospel-centered transformation at both the graduate credit and personal enrichment levels for those currently serving, or aspiring to serve, in key ministry leadership roles. The Western system consists of four campuses (Portland, OR; San Jose, and Sacramento, CA; and Online) that together serve approximately 950 credit students annually. For more information, please contact Kate Schleusner, Communications Specialist, at 503.517.1975.