Dr. David Nystrom Joins the Western Team, Serving Students and Local Churches
Thursday, April 28, 2016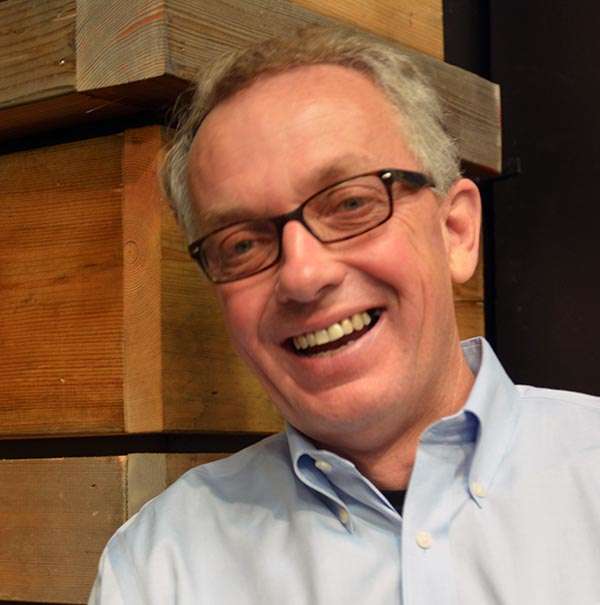 Sparking spiritual renewal in church communities is mission critical for Western Seminary. To further that mission, Western is delighted to announce the appointment of Dr. David Nystrom to its Sacramento team.
Dr. Nystrom, a widely respected teacher and preacher, will serve as Professor in Residence. The author of five books and numerous articles, Nystrom is an expert in New Testament Theology and Roman Social History. He is an award winning teacher and sought after speaker.
His experience in real-world ministry is part of what makes Dr. Nystrom both a great fit for Western and a valuable asset to the Church. He spent his formative ministry years serving in youth and college pastor roles with local churches, during which time he was ordained by the Evangelical Covenant Church. His role within that denomination grew in scope and influence over the years, as an ex officio member of the Executive Council of the Covenant Denomination, a consultant on matters pertaining to Christian Education, church planting and spiritual formation, and as Theologian in Residence for the Pacific Southwest Conference of the Evangelical Covenant church (preaching and teaching at local churches and mentoring their pastors).
It is this latter work that he hopes to continue, though now in service to the broader evangelical church community in Northern California. He hopes to offer preaching services to provide local pastors with a break from their duties as well as expertise to add value to conferences or events seeking a dynamic and thoughtful Bible teacher.
"The Christian life is about learning from Jesus patterns of heart, patterns of thought, and patterns of action. I have spent most of my career in pursuit of this vision as a professor and pastor, and I am thrilled to be returning to this essential task," explains Dr. Nystrom.
Western Seminary students will also benefit from Dr. Nystrom's legacy of experience in Christian Higher Education and wealth of New Testament research. What began with undergraduate studies in history at U.C. Davis, progressed into divinity studies at Fuller Theological Seminary, and deepened with Ph.D. studies of the ancient Roman world and the New Testament at U.C. Davis. He proceeded to teach at North Park University and Seminary for more than a decade before moving to the Sacramento area to serve as Vice President of Academic Affairs at William Jessup University. He has also taught as adjunct faculty at several schools, including Western Seminary Sacramento Campus. Most recently (2010-2015) he served as Provost and Senior Vice President of Biola University.
As a native son of Northern California, Dr. Nystrom is eager to return with wife and daughter to a region where he has relatives, friends, and a network of churches who have been touched by his influence. He will officially begin his new role with Western in late summer.
---
Western Seminary is an accredited graduate school founded in 1927. It offers trustworthy and accessible training for gospel-centered transformation at both the graduate credit and personal enrichment levels for those currently serving, or aspiring to serve, in key ministry leadership roles. The Western system consists of four campuses (Portland, OR; San Jose and Sacramento, CA; and Online) and a teaching site (Seattle, WA) that together serve approximately 950 credit students annually. For more information, please contact Kate Schleusner, Communications Specialist, at 503.517.1975.