Kairos in Cameroon
By Dr. Ron Marrs, Professor of Youth and Pastoral Ministry

I was privileged to go with a team from Corban University to Cameroon, Africa from May 12-29, 2016. This trip was a precursor to a planned trip in May 2017 with nine students who are part of the Kairos Five-Year Accelerated Master of Divinity, an initiative between Western Seminary and Corban University.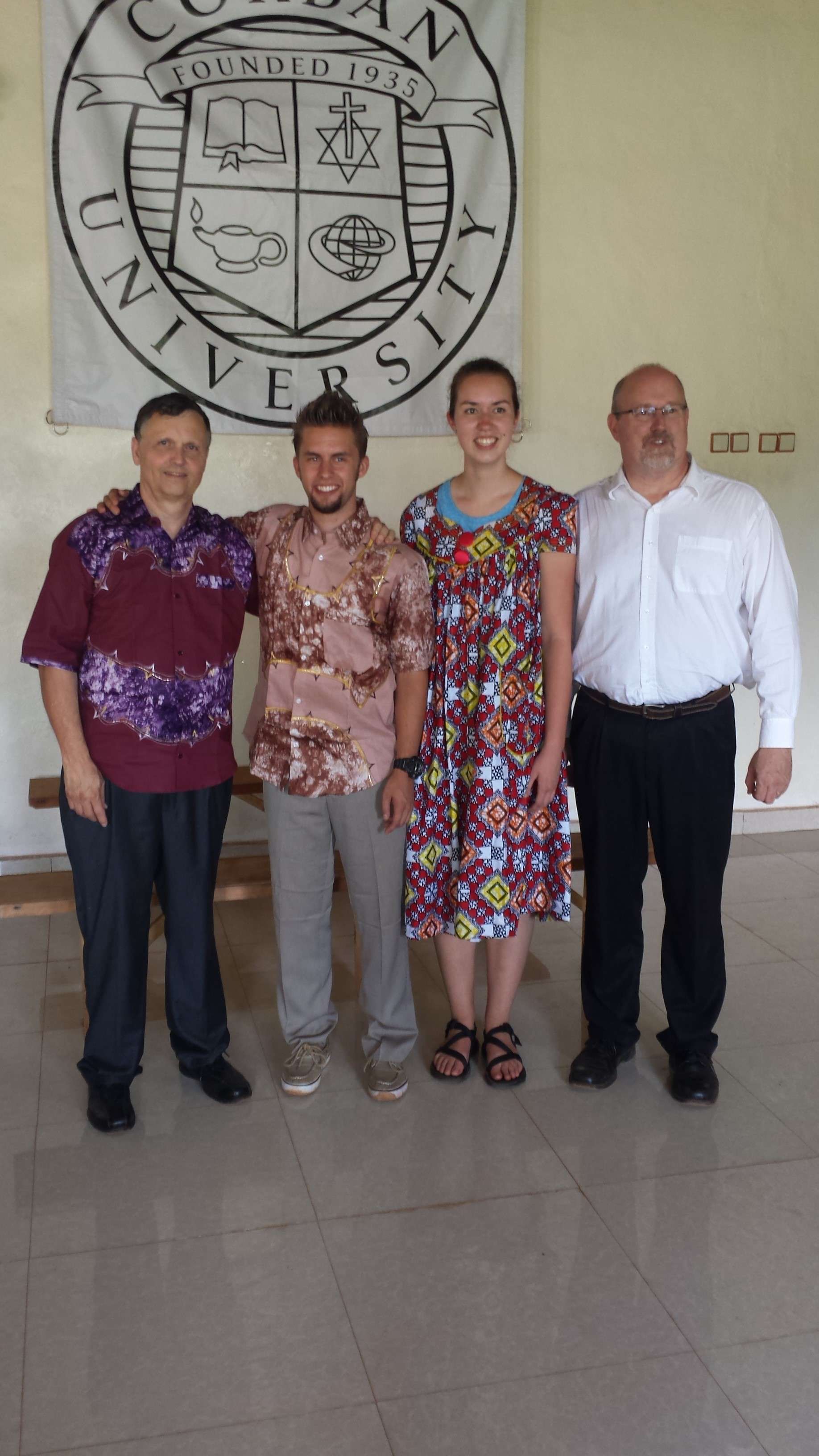 I went with Greg Trull, Corban's chair of their school of ministry, and two students, Mason Goodman and Tessa Brissolara. We were hosted by Hope Baptist Church of Bamenda, Cameroon. It was such a blessing to be with a church who has intentional strategies for evangelism, discipleship, church planting, and small groups. The senior pastor, Joel Ngoh is an excellent leader and pastor. One of the best stories I heard about the church was their decision to use money they were saving for the church auditorium flooring to instead drill a well for the community so their neighbors could access clean water.
The college students and I did door-to door-evangelism with members of the church in areas where Hope Baptist had planted churches. One of the highlights of the trip was a conversation with Mizpah, a former Muslim young lady with a testimony of rejection from her family. She came to Christ after she picked up a piece of paper on which John 14:6 was printed. She asked her parents how to get to God and they said through Islam. Having just read John 14:6, she said they were lying and subsequently believed the gospel. They rejected her and only now, several years later, have they begun to speak with her again. In God's sovereignty, she came upon a Baptist pastor who discipled her right after her decision to follow Christ.
Situations such as this provide profound ministry training opportunities for students in the Kairos program. The opportunity to witness the global church and the unity in Christ which binds us together will continue to pay dividends throughout their training. I loved being a co-worker with Christian brothers and sisters in gospel work.
Music was such a blessing on this trip! Listening to the pastors sing, as well as listening to the choir and congregation in the church setting, was wonderful. These are a singing group of Christians! I had the privilege of leading a question and answer session with 50 pastors on the subject of worship service planning/leadership. They asked great questions and we had wonderful interaction. It was also great fun for me to meet the church choir. I taught on Ephesians 5:19 and emphasized the idea that our job as worship leaders is to help the congregation obey this passage: "Sing to one another with psalms, hymns, and spiritual songs." I taught them the song "10,000 Reasons" and told them I wanted to hear Cameroonian style when I return this coming May!
All in all, it was a great time of gospel ministry with African brothers and sisters. I'm looking forward to my return, Lord willing, in May with our first full group of Kairos students.