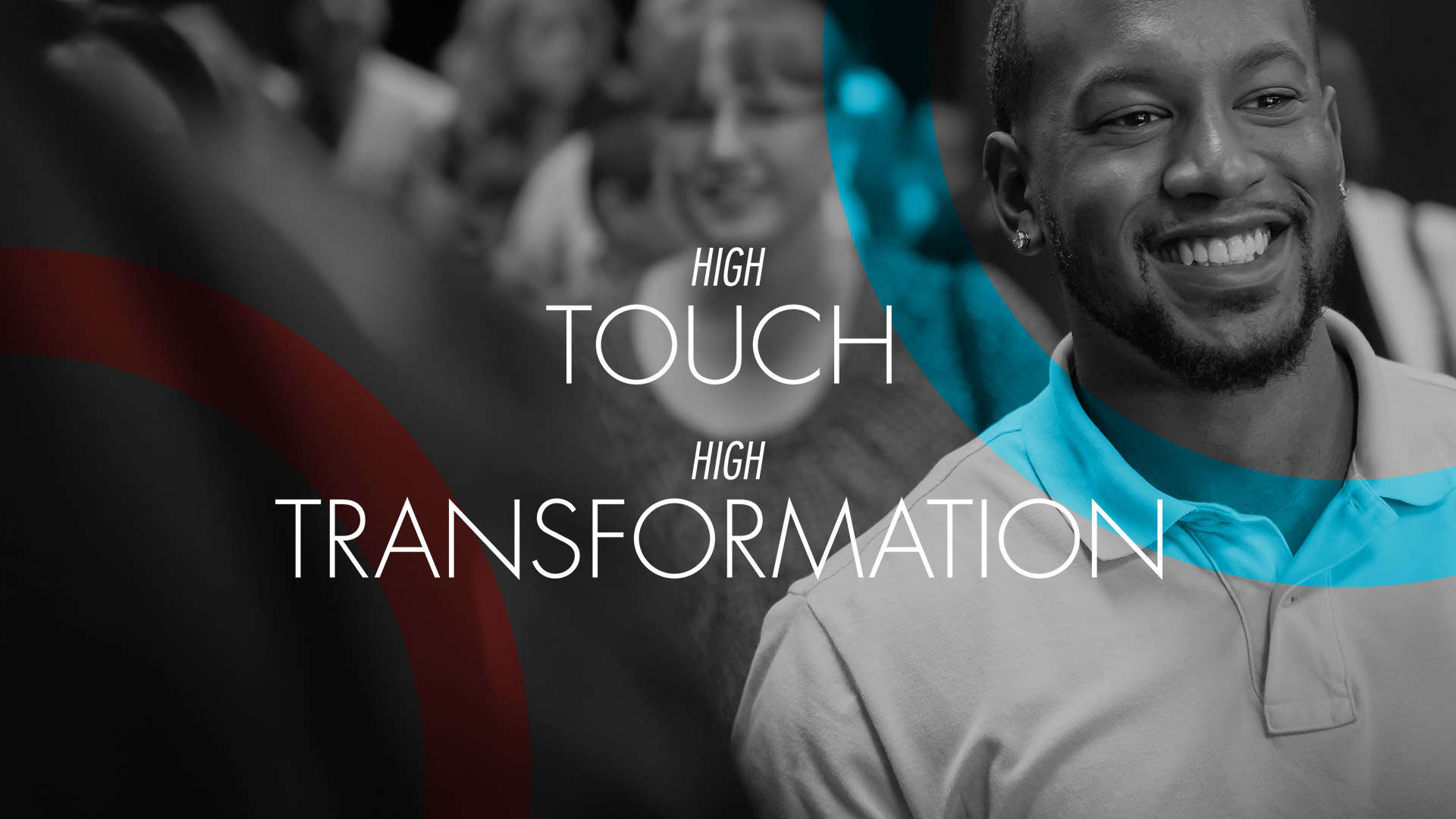 True life is found in the gospel.
It'd be a shame to let an education built on that claim be merely intellectual. So we've dismantled the ivory tower and focused on creating a high-touch experience at Western Seminary.
These women and men came to Western Seminary expecting a great education. They found that and more. In each case, our high-touch approach to training created a supportive environment for their lives to be transformed, and that transformation rippled out into the world around them.
Read their stories and take a glimpse at the power of their journey through seminary.
KAREN HOWELLS

 Her ministry call and training led her deeper into the business world, even as she processed a deep loss with the Western community.

 

KERKULA PEHLKE

The horrors of war wounded his spirit, but what he discovered at Western helped him not only find healing, but become a healer.

 

TIM MACKIE

He wanted to take his biblical language studies to the next level. At Western, he met a mentor who helped him take biblical literacy viral.

 
 VENNYEI ANGH

A love story brought him to the U.S., and his love for troubled teens drew him to the junction of psychology and theology.

 

WHITNEY WOOLLARD

She traveled 2000 miles to better grasp the story of Jesus, and found the voice to become a storyteller in and beyond her community. 

 

MARK FISHER

At first he brought the city to church, but a shift in his heart and mind prompted him to take the Church to the city.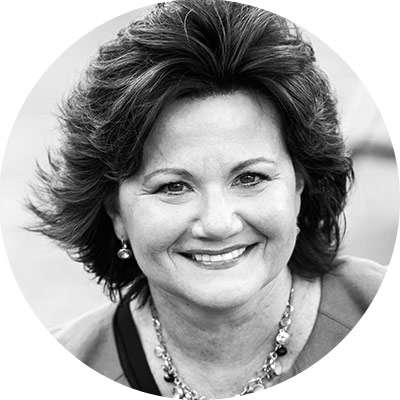 I'd always planned to complete my master's degree or MBA, but raising children, holding a demanding job, plus involvement in our church and community didn't leave much margin. Then receiving a cancer diagnosis in my early 50's and experiencing multiple surgeries, chemo and radiation offered a stark reminder of the fragility of this life. I sensed God moving me forward to explore a master's at Western Seminary.
I longed to build a deeper foundation in my theology as a person and business owner. The more I talked with professors and graduates about my goals, the more it was confirmed that the M.A. in Ministry and Leadership degree with a Coaching specialization at Western was a fit for me.
During my 3 1/2 years at Western, new insights occurred regularly. Even after a full day at work, I came home at 10 p.m. from my Monday evening theology classes tired, but inspired with so many pieces of the theology puzzle fitting together. Realizing the true breadth and beauty of the whole story of God, as well as the depth and connectivity of God's Word was inspiring. My course on prayer shifted forever how I think about and practice prayer and other devotional practices. Most profound was my deepened understanding of WHO Jesus is and WHAT He really accomplished in His life on earth and sacrificial death; and how this truth impacts my purpose, relationships and activities.
Also, I was so encouraged and revived through positive reinforcement that our company's work in the marketplace was, in itself, an act of worship. Though I thought God might be calling me to shift into a more traditional model of ministry, I was so supported and encouraged that our work helping leaders and organizations is truly ministry! This clarity helped prepare me for the dramatic growth of my business.

Our company is focused on helping leaders, teams and organizations flourish. As the owner and managing partner, continuing my own learning is essential. After completing my degree, the business began to experience significant growth. So at 60, when I thought I might be moving towards retirement in a few years, I'm instead experiencing a whole new level of growth for the company, our team and for myself!
Most importantly, the deeper foundation and spiritual confidence from Western helped me navigate the loss of our son in March 2015. Our 25-year-old son was in serious decline from Cystic Fibrosis and related issues. It was a heart-wrenching season. Seminary during such a time might have seemed like crazy timing, but it was perfect. I was immersed in God's word, grounded in truth, and found hope during this difficult time. Professors prayed for our family. Other adult students helped me wrestle through and process losing my son.
My seminary journey has been a gift that continues to give in so many ways, in all aspects of my life.  
Back to the students >>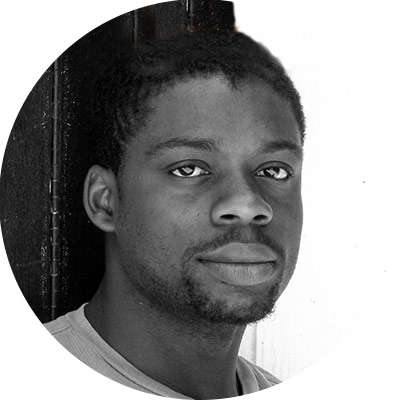 I was born and raised in the war-torn country of Liberia. I was not only forced to witness the slaughter of innocent people during the war, but I also suffered severe losses of loved ones as well. The war may not have physically killed me, but it broke my spirit and slew me emotionally. After the trauma of war, my heart felt numb, hardened, and dead within me. However, the Lord took away my heart of stone and gave me a heart of flesh that earnestly desires to love and serve God by serving the brokenhearted. My calling in life is to walk with individuals in their pain, and to help them find God in the midst of their agony. I felt there was no better way to accomplish this than to attend a seminary that had a solid theological program that coupled with an exceptional counseling program, and thus, I chose Western Seminary.
I enrolled in seminary, particularly Western Seminary, because of its outstanding reputation in producing some of the best pastors and counselors along the West Coast. I wanted a superb education that would adequately prepare me to work with victims of war, and grief of all kinds. Even after three strenuous years of learning, I am grateful that I chose Western over numerous institutions that promised lower tuitions or shorter programs. The education is worth the price and I am proud of, and more than confident, in the training I have received at Western.
Prior to enrolling at Western I worked as a foreman for one of the largest steel mills worldwide. Although I was paid well and was regarded as very successful, everyday I worked there I felt empty within...for five long years. It felt as if I had fallen out of God's will for my life immediately after graduating from Bible college. It was on a mission trip back to Liberia that I felt something needed to change. My direction in life needed a drastic turn for me not to completely die from within. The job was my career, but not my calling in life, and when the company refused to accommodate my school schedule for only 24 days out of the year, I knew it was time to hang up my hardhat and follow the longings of my heart at Western Seminary.
Giving up a job that paid well, a warm home, and relocating my wife and two children (at the time) to a remote area in order to afford living expenses was extremely difficult. However, I do not regret a single day in the pursuit of my calling through Western Seminary, and God has been more than faithful in providing for and taking care of us. Currently, I am a full-time student; I work part-time at the Home Depot, intern at Mid-Columbia Center for Living, and have three children that keep my life delightful.
My wife and kids are the primary individuals God had used to start the process of un-thawing my jailed heart and to awaken my deadened emotions, but little did I know how much healing I needed to do in this area prior to walking into Western. I was transformed when I accepted the Lord, and the Lord has used my family to transform my life significantly, but never in a million years did I think God would use an educational institution to bring alive a part of me that died in the war. I was often perplexed at how passionate I could be for the Lord; that I could be sympathetic toward the hurting and that I was driven and outwardly successful in life. And yet, I remained so detached from my own emotions, as if God had somehow forgotten to instill them within my own heart.
Thankfully, something life-transforming has happened to me during my time at Western, slowly bringing the rest of my heart alive. There are not words to describe it, except that it feels so good to fully feel, to fully breathe, and to fully live once again. It is a feeling I have not experienced since the day that AK-47 went off, the man begging for his life dropped dead, and his wife, squeezing their newborn baby, began weeping bitterly before my horrified eyes. Something within me died on that fateful day along with that innocent man, and to have that 'thing' back, alive again, is one of the highest, life-transforming experiences I have ever felt during my studies at Western Seminary. Thank God for Western, I feel whole again. I am a better man of God, a healthier husband, and father, and am filled with hope for the future. For God still turns ashes into beauty.
I am often reminded of this when I dance, laugh, and play with my wife and kids, as these are things I once considered as foolish and childish. I would never wish the horror of the war on any individual; nevertheless, without the war I may never have become a Christian, been adopted, and/or even had the opportunity to enroll in Western Seminary. Perhaps the war was a preparation for my destination. However, without Western, I would still be a broken man trying to help others walk a path I had never walked myself, until now. Western is more than an institution; it is a community of believers committed to developing true followers into the mold that God has created them alone to fill, for the glory of God and for the hearts of men and women. 
Back to the students >>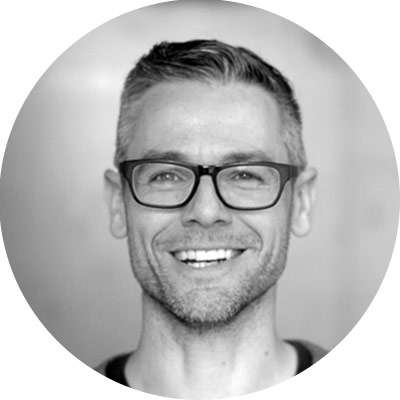 I had majored in Bible and theology in my undergraduate studies, and I wanted to go further in my studies and in biblical languages. I wasn't sure if I wanted to land in local church ministry or teach as a professor, but I knew I wanted to keep learning. I landed at Western largely because of Gerry Breshears. I lived here in Portland and knew about Western, so I met with Gerry and he basically recruited me! I appreciated that Western had a great balance between an academic focus and commitment to serving the local church in the Pacific Northwest. I loved that all the professors were available to meet with and learn from. Probably the most significant thing about my time at Western was the mentoring relationship I began with Gerry Breshears. Having him as a professor and a mentor who guided me through some key life decisions was an absolute gift. His friendship remains formative to this day.

I was a student and a ministry intern before Western. During my studies at Western I was a pastoral intern at Central Bible church. After Western I went on to pursue Ph.D. studies in Hebrew Bible and Jewish Studies at the University of Wisconsin-Madison, focusing on the Septuagint and Dead Sea Scrolls in the context of early Judaism. Near the end of the program I came on staff as a teaching pastor at Blackhawk Church there in Madison, WI. I'm now back in Portland where I'm a teaching pastor at Door of Hope Church, an adjunct professor at Western Seminary Portland campus, and I've also started a non-profit called "The Bible Project" where we are making short animated videos that explore all the books of the Bible and theological themes throughout the Bible.
When I started teaching as an adjunct professor at Western, and in my pastoral ministry at Door of Hope in Portland, I found teaching the Bible to be the most life-giving experience. It's truly a living text, animated by the Spirit, who uses the Scriptures to shape the life and direction of His people to be a witness to the good news of Jesus.  
Back to the students >>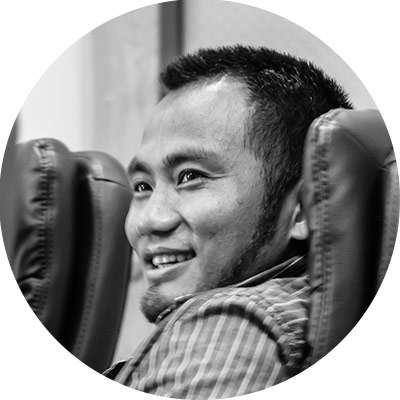 My Western story really began in India back in 2005. I was working as a youth pastor in my local church when a group of American doctors, nurses, and students came to our town to provide a free medical camp. Among that group was a young, beautiful U.C. Davis engineering student named Kate Rowley who after three years would become my wife. I came to the U.S.A. in 2008 and got married to this woman I met back in India in 2005.
Like any newcomer to this country, I too was struggling to find a job, fit in, and of course experiencing culture shock. Not too long after I got married, I found a job at a group home for troubled teens. I worked as a direct care staff dealing with very challenging behaviors with minimal experience and education. I also volunteered at University Covenant Church in Davis as a co-leader for high school youth ministry.
Over the years of my employment at the group home, I had come to love working with teens and as challenging as it was, I found being able to help troubled teens change their lives to be greatly rewarding. Even with all my passion and interest in the field though, there was something missing — the right kind of education. Prior to coming to the United States, I had completed graduate school in India but that didn't really seem to align with the direction I wanted to go with my new found career interest.
At first, I looked around the area for grad schools with social work, clinical psychology, and marital and family therapy degrees. I have to say Western was not on my list — I didn't even know the name of the school. I can't recall exactly how, but someone introduced me to this small yet unique institution, and the rest is history.
My Western journey has been life changing in terms of my spirituality and profession. I have always loved science and theology and have always been fascinated with how opposite these two subjects are, yet they remain intrinsically connected. The integration of psychology and theology taught at Western is extraordinary. Western has taught me to not simply learn about God but to know him and to live out His word among people.
My spiritual transformation happened not when I learned about theology and psychology, but when I experienced the genuine love and care of professors and fellow students. These friends stood by me during my struggles with assignments and projects, and most importantly when my mom passed away in the middle of my program.

The knowledge and experience I gained at Western has brought me an opportunity to help people who are mentally, emotionally, and relationally struggling. It is immensely fulfilling to be a tiny part in someone's journey of healing and restoration. I fall short every day in living out the Word of God; nevertheless, it's a joy to try every day to be His light. I work at a community mental health agency called EMQ Families First in Sacramento.
Thanks to Western for enabling me to be what I wanted to be. I'm excited for the possibility and opportunity ahead!  
Back to the students >>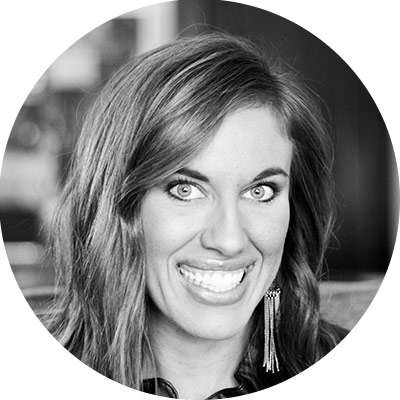 I came to saving knowledge of Jesus Christ shortly before my sixteenth birthday. I was greatly excited over the gospel, but had little biblical understanding and even less of a theological foundation. I wanted to understand the salvation I received in Christ, so I started reading my Bible. As I studied the Scriptures I encountered the living God and was transformed by His truth.
This put me on a trajectory that forever changed my life. I completed my undergraduate work in biblical studies and starting teaching women in my local church. Yet, I was hungry for more theological training. One day my husband Neal said to me, "It's time for you to go to seminary." That was that! When asked why I decided to go to seminary I often joke that it was because my husband told me to.
We looked at several theologically conservative seminaries (many closer to our hometown in Illinois!). In the end, we chose Western Seminary because of its firm commitment to: 1) The centrality of the gospel in all aspects of life and ministry, 2) the local church as the focus of theological implementation, and 3) the integration of belief and practice in real life ministry. Western's passion for the gospel to transform lives, churches, and communities ultimately led us to move 2,000 miles away for theological training. It was one of the best decisions we've ever made.
Studying the discipline of biblical theology was a turning point in my spiritual life during seminary. Fantastic professors helped me understand the progressive nature of revelation. They showed me how every epoch of redemptive history pointed towards or was fulfilled in Christ. I began to see how the hope of the Messiah was laced throughout the entire Bible—Genesis to Revelation truly preached the gospel of Jesus Christ!
I had the opportunity to learn more about biblical theology, to think well on it, to practice it, and to ask lots (and I mean LOTS) of questions. My eyes were opened to the Scriptures in a new way. I started reading every part of the Bible in light of Christ. My heart was softened and my affections were stirred as I studied God's Word. It was absolutely transformative in my life and ministry. Plus, as a classic systematic theology gal, it was helpful in filling in key gaps in my theological framework.
My time at Western was filled with many "high touch, high transformation" points. It was the meaningful interaction I had with my professors that was especially transformative for two reasons:
They were practitioners. My professors weren't only teachers in the classroom; they were pastors, elders, teachers, evangelists, and counselors in their local churches. They were out in the world doing the hard, messy work of ministry. In many ways this seemed to legitimize what I was learning from them. They weren't teaching me Bible and theology in some theoretical world, they were teaching me the very things they were implementing in their own ministries. This kept me from studying theology in a vacuum, as if theology doesn't touch every sphere of life and ministry! I am deeply indebted to Gerry Breshears for continually pushing me to form my convictions in light of real life, people, and ministry.
They were accessible. I was shocked at how available my profs were. They were quick to answer questions between classes, after classes, or via email. My husband and I were able to set up appointments with them to work through theological questions, ministerial circumstances, or vocational opportunities. They genuinely seemed to care about my life and seminary training. This was particularly helpful as they guided me through the murky waters of what it means to be a female with very conservative, strong theological convictions. Thanks to their encouragement, I always felt that I had a seat at the theological table and was treated with dignity and respect. This isn't every woman's experience in various theological schools, so it was huge for me during my time at Western.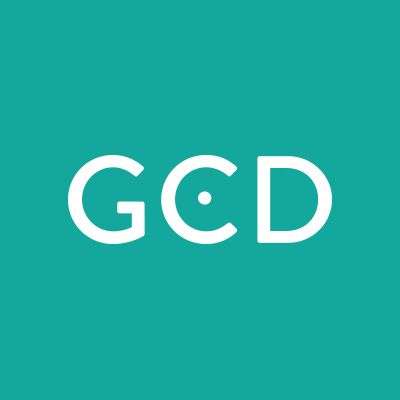 After graduation God provided many exciting opportunities to utilize my training. I continue to be involved at Western, working part-time for Dr. Gerry Breshears. This keeps me on my (theological) toes! I serve as a staff writer for Gospel-Centered Discipleship. We hope to see my first book published this year, which will serve as an accessible resource for new believers on the core doctrines of the Christian faith. I've also partnered with MovingWorks to write Christ-centered devotional content for the worldwide Bible app—YouVersion.
Most importantly, I am committed to my local church family. Supporting my elders, loving the people in my midst, working with the teaching team in women's ministry, and reaching out to others is central to my "post-graduation" life. By God's grace, Neal and I plan to pour out our lives in ministry to the local and global church. It cannot be overstated how much my training at Western Seminary has helped prepare me towards that end.
Back to the students >>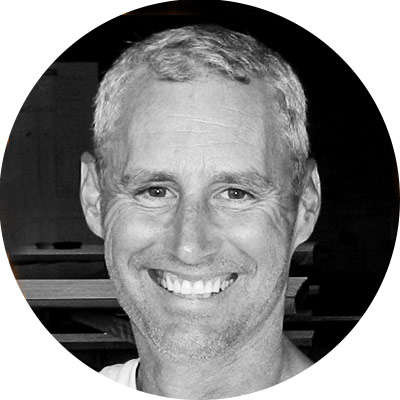 Several years ago, a few friends and I had started an informal urban children's outreach ministry. The harvest fields are filled with these kids who are eager for love and hope. Because they are often ignored and even avoided, we called our ministry "Hidden Treasures." During that time, I met a Western graduate pastoring a church near Oakland at a Christian conference and he welcomed us into his church. So, with some of his congregants, we started driving kids there—most of whom would not hear the gospel of Christ otherwise.
At this church, a Western Seminary San Jose campus professor was a frequent guest pastor. So when God planted the notion in my head to attend seminary, Western was the one I had a connection to.
When I started in the M.A. in Ministry and Leadership program, I was a sales director for a sunglasses company, which was my most recent position in a 20-year career in sales and marketing for the sporting goods industry. Shortly after enrollment in Western, I accepted a position as church mobilizer and fund-raiser position in a non-profit organization serving survivors of human trafficking. I had been active in supporting and volunteering with anti-trafficking organizations for a few years by then. In fact, hearing of the murder of a sex trafficking victim who was a client of an Oakland organization I knew sparked me to apply to Western in the hopes of somehow contributing to the end of modern day slavery.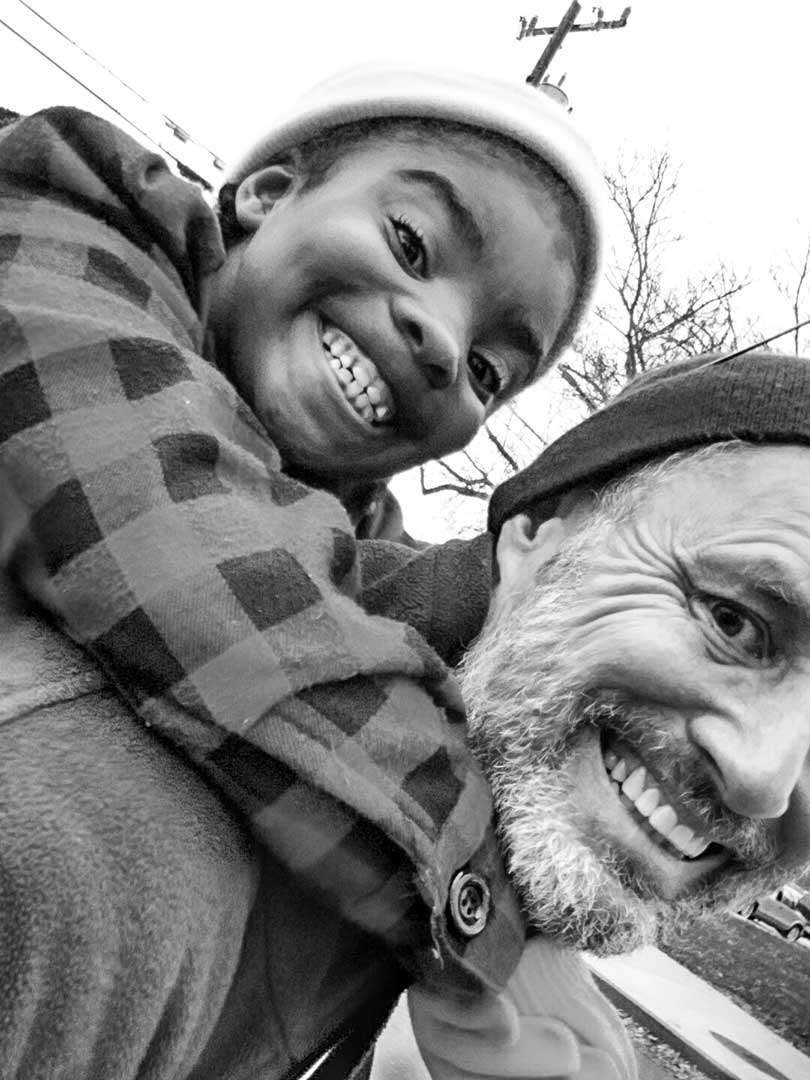 Yet at Western, a shift took place. I knew the gospel message should be included in social justice efforts as part of "making the kingdom of God." But I had not yet grasped that presenting the gospel in both word and deed in authentic relationship is the primary call, rather than secondary.
Western enlightened me that the hope of abiding in Christ now and dwelling with Him forever is the most urgent and necessary message these hidden treasures need. Prayerfully—relief, rescue, and recovery are blessings that God will grant them, ideally through God's people. But, essentially—faith, salvation, and regeneration are God's blessings we have to proclaim that are certain and eternal.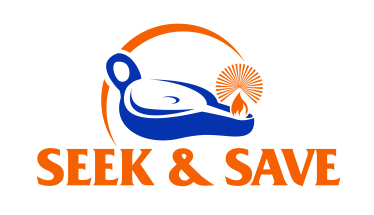 So I've started a tiny non-profit organization called Seek and Save with a mission to bring the gospel of Jesus to the young in under-served urban communities through the words of God and acts of love. I'm its unpaid (thus far) "lead missionary." I also work part-time for Mercy and Grace Ministries, preaching in adult prisons and juvenile detention centers and training others to do so, too.
GOSPEL-CENTERED TRANSFORMATION

Nothing changes lives like the gospel. Along with eternal salvation, it promises to transform the way that we spend lives in service to the Lord. And so Western Seminary delivers trustworthy and accessible training for gospel-centered transformation. Along the way, our students become part of a movement to restore the gospel to a place of centrality in the churches and communities where they serve.
Established in 1927, Western Seminary is a trans-denominational graduate school that is conservative in theological approach, and progressive in ministry practice. We specialize in serving working adults who wish to remain in their ministry context as they complete their training, so that what they learn has maximum relevance and impact to their work. Over 5500 of our graduates are in your world, serving as counselors, chaplains, coaches, educators, pastors, and out-of-the-box servants.
CAMPUSES

ACCREDITATION

Association of Theological Schools (ATS)

Northwestern Commission on Colleges and Universities (NWCCU)

TRAINING TYPES

Master's Degrees

Doctorate Degrees

Certificates

Personal Enrichment Training
For more information about Western Seminary, fill out the form below.