Afternoon Labs and Speakers: IGNITE 2018
You will be able to attend one morning lab and one afternoon lab, as they are offered simultaneously. Really want to hear more labs? Don't worry! We'll record all of the lab sessions and give you the option to purchase as many as you'd like from our recording company.
---
HOPE FOR RESOLVING CONFLICTS IN MARRIAGE
Come and discover practical tools and resources to strengthen your marriage as you deal with conflicts. Conflict in a marriage is normal and this workshop will give you hope as you handle your conflicts in a healthy way. Doug and Joyce will share from their experiences as mentors of married couples as well as their 50 years of marriage. You will learn transferable concepts on how to deal with conflicts in other relationships in your life.
Speakers: Joyce and Doug Wachsmuth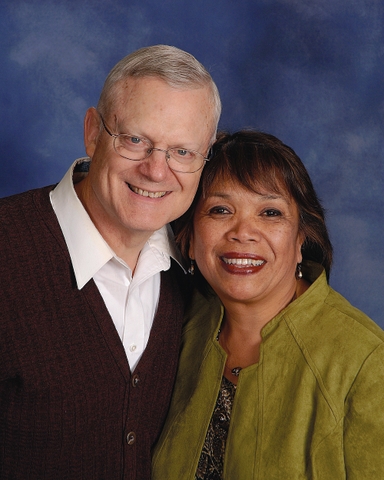 Doug and Joyce have been married for 50 years and have been mentoring couples for 30 plus years. They have three married children and eight grandchildren. Joyce serves on the pastoral staff at Greater Portland Bible Church. Doug served as an elder for twenty five years. They love gardening and spending time with their grandchildren.
---
WOMEN OF INFLUENCE IN A WORLD GONE AWRY
Deep within all of us is a desire to to make a difference -- to have an impact and to leave a legacy. But the resounding question we have to ask is, how? How do we live lives of true influence? Between busy schedules, last minute meetings, the noise of our culture and the rhythm of day-to-day life, so many of us disqualify ourselves from this conversation long before we can even answer the question. In this session we'll look at what it means to be a woman of influence -- to live lives of conviction, strength, clarity and leadership. We'll take time to identify the common roadblocks that keep us from living lives of influence, and together we'll press into the empowering message of the Gospel for women and unpack it's life-changing mission and message.
Speaker: Bethany Allen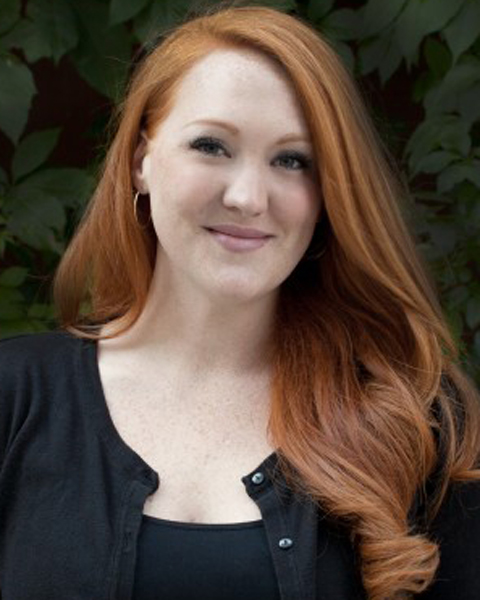 Bethany Allen is the Pastor of Women at Bridgetown Church in downtown Portland. She has a deep passion to see women defined by who they were created to be: image- bearers of God. Compelled by her affection for the scriptures and her desire to be an effective learner in order to be an effective teacher, Bethany works hard counseling women, developing curriculum, and planning alongside Bridgetown's pastoral team. A southern belle by birth, Bethany moved to the Pacific Northwest in 2007. She earned a Master of Arts in Specialized Ministry with a focus in Pastoral Care to Women from Western Seminary in 2011.
---
HOPE FOR NAVIGATING OUR CULTURE
Daniel and his three companions became beacons of hope as they lived in captivity. Babylon could not conform them to its image, because they knew their identity from their submission to the Lord. Jesus knew Who He was, so He did what He did. We will explore living as light bearers as the culture continues to succumb to darkness.
Speaker: Jody Mayhew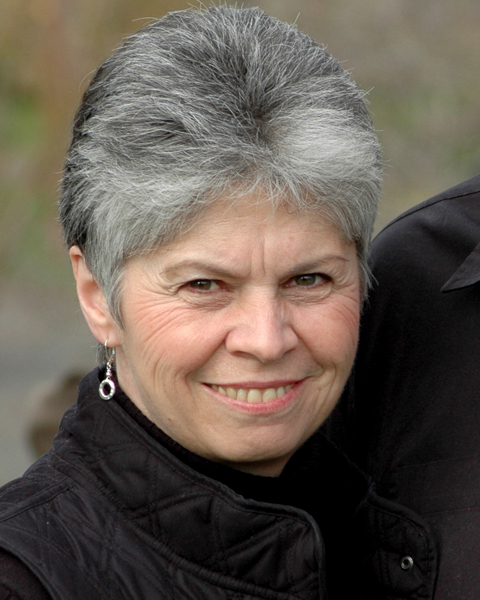 Jody Mayhew has been a director of women's ministries for over 30 years. As a teacher, she has carried her message of intimacy with God and a passion for His presence to four continents. As women's representative for International Renewal Ministries, Jody facilitates Prayer Summits worldwide. She is founder of Abide Ministries which calls women to deeper relationship with the Lord and into active ministry. At home in Portland, Oregon, Jody teaches Bible studies, serves a traditional congregation, and coaches a community of house churches. The Mayhews have been married over 44 years and have three grown children and five grandchildren.
---
REKINDLED HOPE: DARING TO DREAM AGAIN
As children, Cinderella sang to us that "a dream is a wish your heart makes." Sweet, but, in real life, stuff happens - the coach turns back into a pumpkin, the shoe doesn't fit, the bank calls in the loan, the ministry closes down, or someone who should be there – isn't. What do you do when you realize that wishes will not be enough to keep you from standing in the middle of a field of shattered dreams? As beloved daughters, God calls us to place our hopes and dreams in Him with the assurance that His plans for us are far better than we could imagine (Jer. 29:11). Join me as we search through Scripture for practical principles we can use to move from our fields of shattered wishes to lives of rekindled hope and God given dreams.
Speaker: Sandy Burgess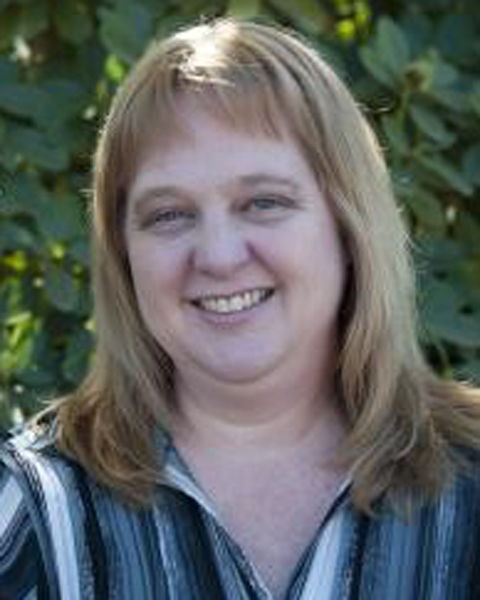 Sandy Burgess serves as the Minister to Women at Harvest Community Church in Hillsboro. She and her husband, Dave, have been married for 30 years and have 3 adult children. Brought to faith as a child, Sandy has served in several areas of ministry including short term missionary work in Asia, but her heart has always led her to work with women. Through the years, Sandy has served in Women's Ministries both locally and nationally with Women's Ministries Institute. Whether teaching, speaking, or just having coffee with a friend, she delights in helping women discover their unique design and purpose in Christ.
---
HOPE FOR OUR TEENS
In a largely post-Christian culture, is there hope for our youth? Yes! In fact, that hope may be closer than you think, sitting in your very seat. Come be encouraged and equipped as we explore the unique gifting, perspective, and hope that we as women, living out the beauty of the Gospel, can offer to Generation Z.
Speaker: Marie Dezellem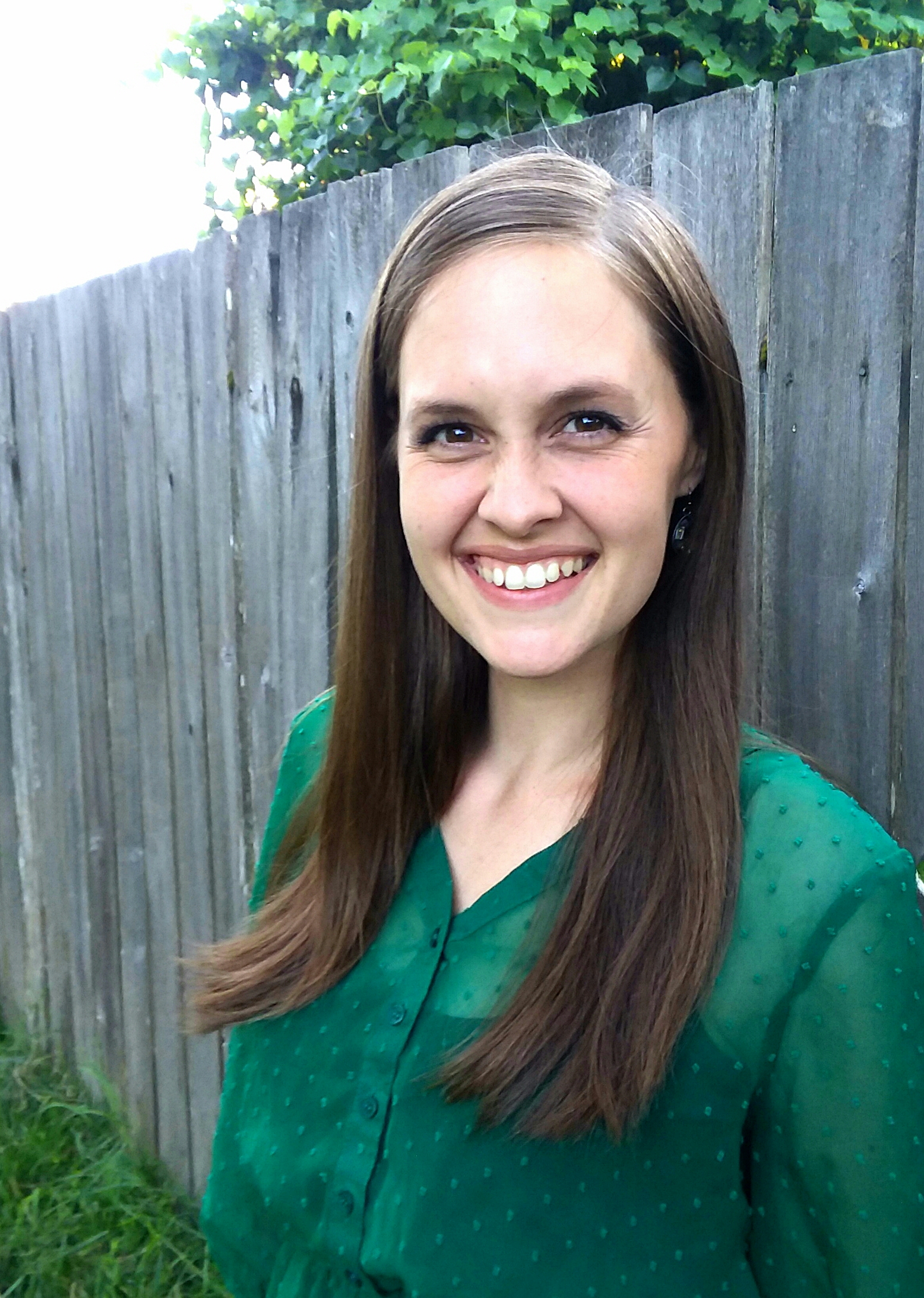 Marie Dezellem has a love for expository teaching, especially to women and youth. She is currently strengthening her skills by working on a Master of Arts in Biblical and Theological Studies at Western Seminary. She holds a Bachelor of Science in nursing and a Bachelor of Arts in Christian Ministries from George Fox University. Marie works as an ER nurse and serves the youth at Yamhill Christian Church. In the past, she has been a program director at a Christian camp and a youth pastor. She enjoys reading, the outdoors, snuggling with her cat and traveling with her husband James.
---
FINDING HOPE IN THE HAPPINESS OF GOD
Is it possible for us to find happiness living in a broken world? Is it okay to seek happiness as a Christian? Is God happy? This workshop explores the character of God and focuses on how our understanding of happiness affects our walk with Christ. We'll talk about the secret of happiness as well as the struggle of happiness. Come and learn how true happiness comes through a relationship with Jesus Christ.
Speaker: Mary Ann Noack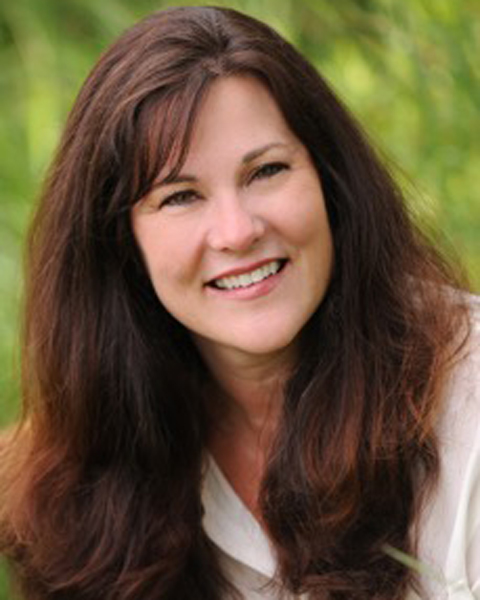 Mary Ann Noack is passionate about the Word of God as applied to an individual's life by the power of the Holy Spirit and studied in community with others. Mary Ann graduated from Western Seminary with her Master's in Biblical and Theological Studies. She is the Pastor to Women at River West Church where she enjoys shepherding women, teaching a weekly Bible study, training leaders, and leading on the pastoral team. Mary Ann will begin teaching a Women in Leadership class at Western Seminary in 2017. She has been married to Bob for 30 years; they have two grown sons and three beloved golden retrievers.
---
HOPE AMIDST SURRENDURING CONTROL
True surrender, what is it? In the business of our lives, we want control. It's scary to be out of control. Yet, what happens when we "Let Go and Let God?" Come join us as we look at our pilgrimage in light of those in the Bible who surrendered control to their Heavenly Father. The result…. God gives the courage to "Let go!"
Speaker: Holley Clough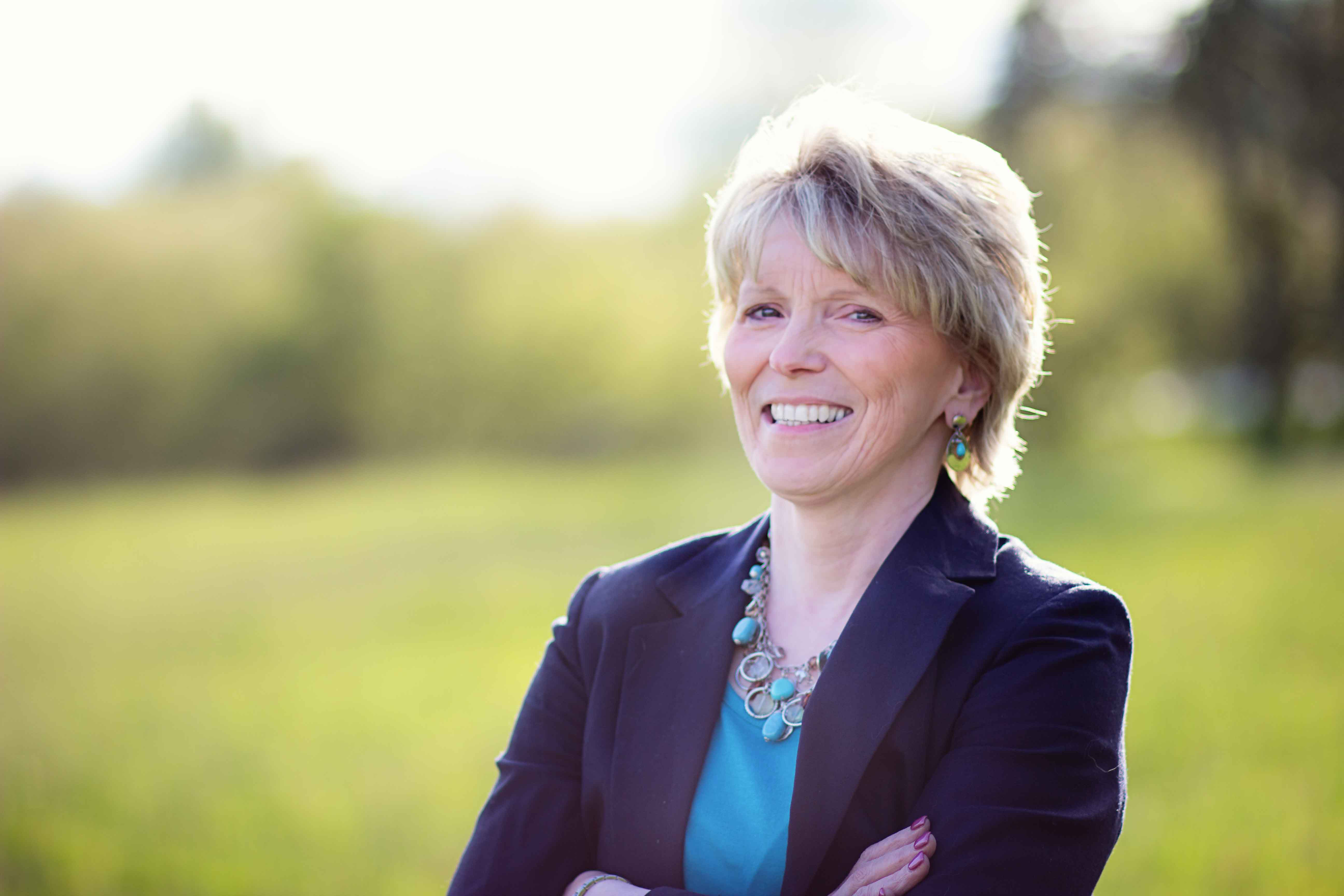 Holley Clough has been an administrator, faculty member, and life coach for over twenty-five years in Christian higher education, non-profit, and business sectors. Teaching and coaching undergraduate and graduate students are a passion. Currently, she teaches Discipleship, Capstone Seminar, Health & Wellness Life Coaching and Ministry Practicum classes for The King's University and Lipscomb University. This fulfills her calling to "Resonate her faith through helping others discern and develop their God given passion and potential.'' She currently serves on the boards of the Christian Adult Higher Education Association, Mission Connexion, and World Team, Intl. She has earned a BA in Management and Organizational Leadership, an MA in Ministry and Leadership, a M.Div. equivalency, PCC Coaching ICF Certification, and a Doctorate of Ministry. On any given day, you will find Holley hiking or running in the Portland metro area with her family and her German Shepherd dog, Miss Elah (named after the great valley in Israel). She loves gardening, reading, playing and laughing with friends/family and traveling nationally and internationally!
---
THE INSANITY OF FAITH: COMPREHENDING HOPE IN THE FACE OF PERSECUTION
How can God be good and how does Christ reign while His people suffer excruciating persecution? The painful reality of persecuted believers raises sobering questions about God's love, power, and purpose. So, how does faith survive, even thrive, in places overwhelmed by the darkness of sin and despair?
Speaker: Georgene Rice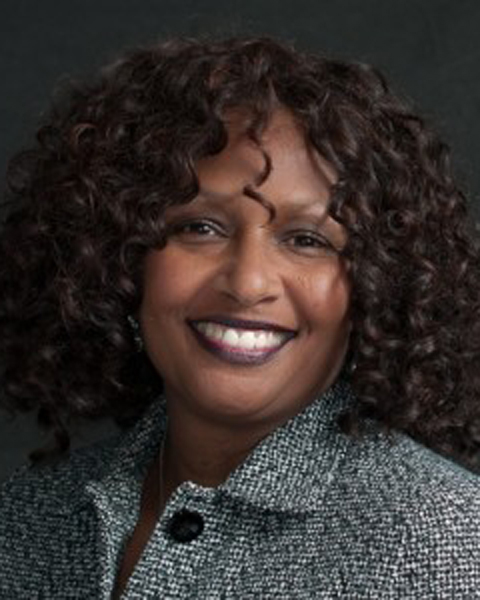 Georgene Rice has been a talk show host with KPDQ radio for more than 25 years and has traveled internationally as a station correspondent. In 2004, Georgene served as chief spokesperson and debater for the Defense of Marriage Coalition, which amended Oregon's Constitution. She has lectured on University campuses and is a frequent speaker and worship leader at Christian conferences and retreats. Georgene has served on several Boards and regularly volunteers. As a musician, Georgene and her husband Dan have traveled the world teaching and performing Gospel music.
---
BEYOND TODAY: LIVING IN THE HOPE OF HEAVEN
What gets you out of bed in the morning? Your family? Your job? But what do you do when it all falls apart? In Christ, you have something much better than ever-changing circumstances. You possess the unshakeable hope of heaven. This hope is not just for the future - it's a promise that invades the here and now. Join us as we see what it means to live in the hope of heaven.
Speaker: Katie Roberts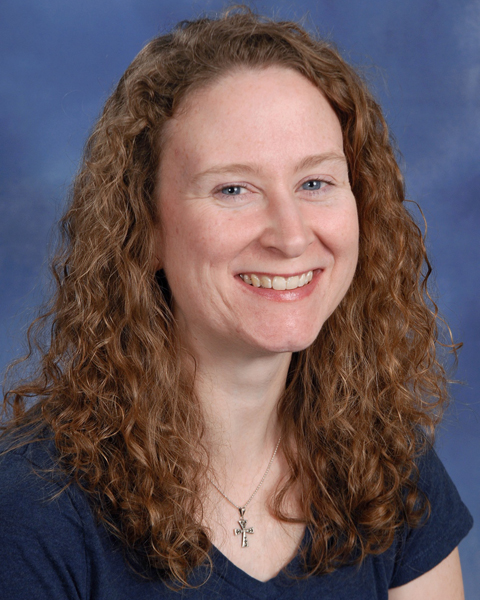 Katie Roberts has taught women's Bible studies for the past fifteen years and has led women's ministry at her church in Eugene for the past seven. She's married and has three children. Katie is passionate about teaching the Bible to women, especially in the light of how all of the Scripture points to Jesus, and loves watching the Spirit transform hearts. Her favorite topic is the return of Jesus and the hope of the new creation. Katie graduated from Western Seminary with her MA in Biblical and Theological Studies.
---
HOPE FOR THE NEXT GENERATION: MAKING DISCIPLES
Why are you here on earth? Your purpose connects with the mission of Jesus Christ. Discover what it means to see your soul transformed and your heart changed and reproduced into others on your path of life and in your circle of influence. Jesus created a movement of multiplication 2,000 years ago and its' still in existence today. Learn the intentional relationship process "like Jesus" and his non-negotiables that were imparted to "the few" and now are given to us.
Speaker:Jean Milliken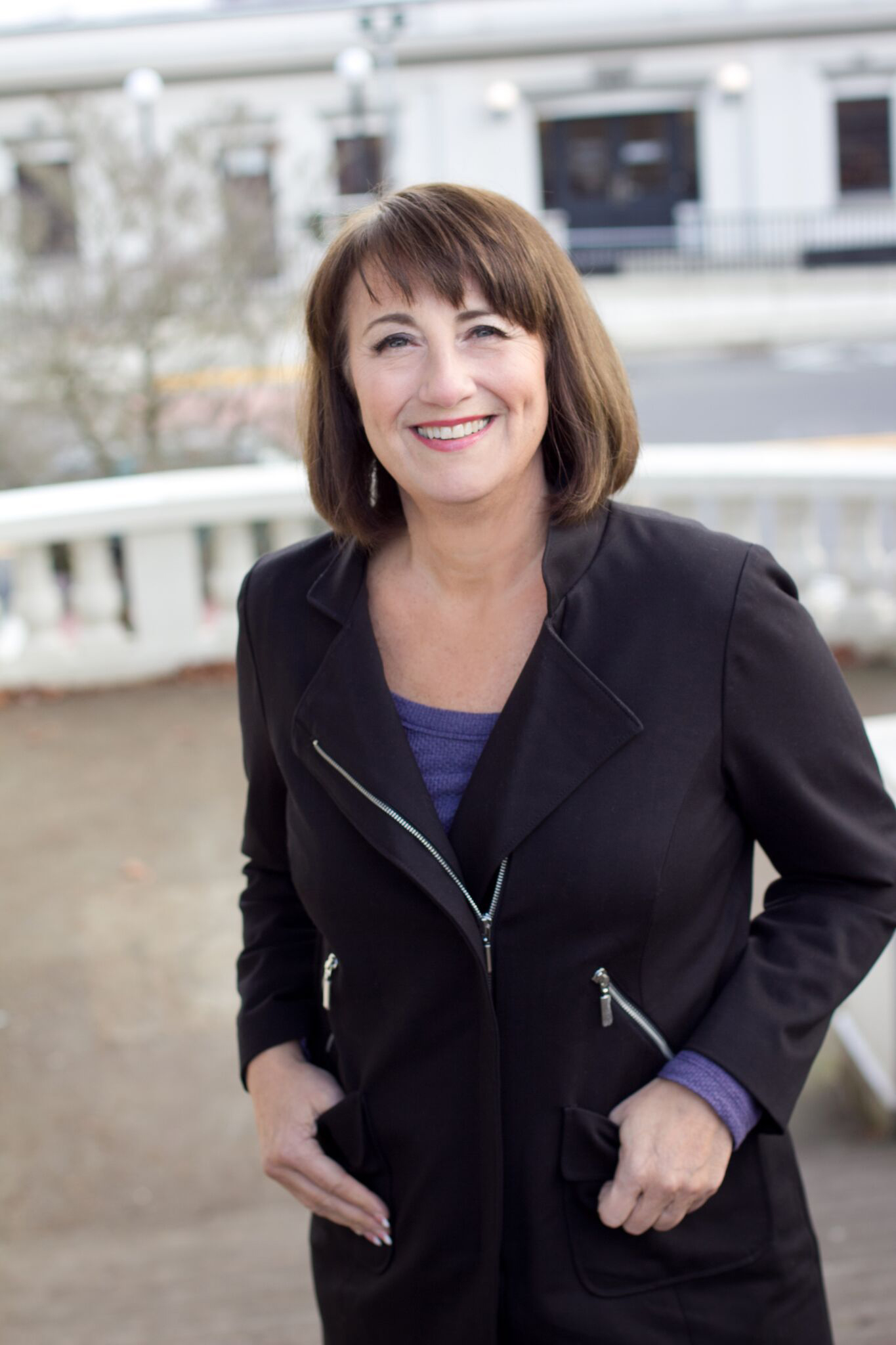 Jean Milliken from Seattle, Washington, Jean serves as the National Director for Women In Ministry is Sonlife Leadership Ministry and the Exec.Director of Soul Thirst Disciplemaking. God has opened doors for Jean to teach and equip leaders in 22 countries and 35 states in 2017. She brings a wealth of experience and wisdom from the Scriptures as she helps others experience His Presence in the everyday and the ordinary and then they experience a "movement of multiplication" into people as disciple-makers and reproducing spiritually. She has served in associate pastor roles in two churches in the Pacific Northwest and is available to speak at retreats, conferences, and seminars throughout the USA and Canada. .