Speaker: Carolyn Mata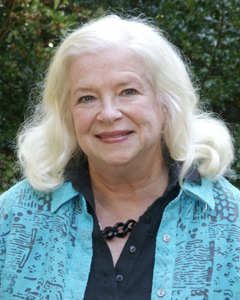 "If I say, 'My foot slips,' Your mercy, O Lord, will hold me up. In the multitude of my anxieties
within me, Your comforts delight my soul." ~ Psalm 94:18, 19

Family: Married, Mother of 1 foster daughter, Grandmother of 2
Hobbies: Flowers-going to nurseries to look at plants, raising dahlias, reading mysteries, spending time with my husband, like to cook experimentally
Believer Since: 1958
Email: This email address is being protected from spambots. You need JavaScript enabled to view it.
Phone: 503.658.2318 or 503.659.5683 x 3056
Ministry Specialties
Speaking to women-practical life lessons from the Scripture; also have done a lot of marriage/couple seminar/retreat environments with my husband.
Mission Statement
Our life verse is: "Therefore we have as our ambition, whether at home or absent, to be pleasing to Him." One slice of being pleasing to God is a passion for women to discover for themselves the joy of being able to understand and apply the Word of God to their everyday life circumstances.
Ministry Background
Grew up as a daughter of missionaries, was on staff of Campus Crusade for Christ for 6 years, have served in a variety of women's ministries, presently on a church staff with the primary focus of ministering to women and assisting my husband in marriage ministries.
Professional Background
Aside from ministry experience, have owned our own business and presently still do estate sales from time-to-time, served as personnel manager for a counseling firm
Educational Background
BA from University of Washington, M.Div from Western Seminary
Speaking Level
Experienced (26+ events)
Speaking Experience
Teach women's Bible study on a nearly weekly basis, have done retreats and seminars both alone and with husband, teach one class at Western Seminary.
Preferences and Constraints
---
Speaking Types

Conferences
Women's Groups
Workshops
Retreats
Keynote

Speaking Availability

Days
Evenings
Weekends
Local
Regional
National
International


All of the above are dependent upon coordinating with my church responsibilities.
---
Fee Requirements

Love Offering
Usually under $500
Usually over $500
Accepts your usual fee

Special Needs

Lodging (Prefer my own room when speaking.)
Travel
Dietary
---
Audience

Women
Mixed
Male
College
Career
Youth

Audience Size

Small groups (less than 50)
Medium (50-100)
Large (100-150)
Very Large (over 500)
Comfortable with all sizes.
---