Speaker: Diana Greene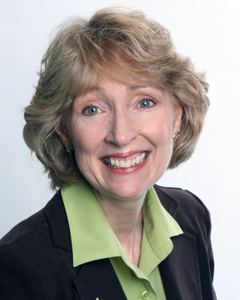 Home City/State: Molalla, OR
Website: dianagreeneministries.com
Email: This email address is being protected from spambots. You need JavaScript enabled to view it.
Phone: 503.952.6673
About Diana
Diana teaches her Undivided Heart spiritual development workbooks. The books are endorsed by Gerry Breshears, PhD (theology) and Norm Thiesen, PhD (psychology).
She has presented at Western Seminary's Center for Leadership Development, Mt. Park Church, George Fox's Selah Conference, and Seaside Wellness. She has taught as an adjunct at Rogue Community College, SAU-Tech, Portland Community College, and Clackamas Community College. She has led studies with churches from many denominational backgrounds.
Currently, Diana is writing the Leader's Manual and Teacher's Guide for Undivided Heart, Book One. She is also writing the third book in her series Finding the Extraordinary in the Ordinary.
Speaking Topics
Want to Become Unstuck?
Undivided Heart, Book One and Book Two: Learn to Use the Charts


This

is an in-depth study founded on biblical principles. In it, Diana

connects fundamental concepts like the Beatitudes (Matt 5:3-10) and the fruits of the Spirit (Gal 5:22-23).

The powerful assessment tools contained in these books help individuals discern spiritual bondages so they might come to true transformation in Christ.
Best Fit Audience
Women or men 35-65 years of age
Workshops: half-day or one-day retreat format
15 to 40 individuals
Additional Links