Speaker: Poppy Smith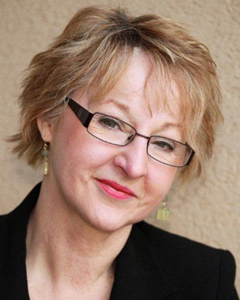 "He who began a good work in you WILL carry it on to completion." ~ Phil 1:6

Family: Married, Mother of 2, Grandmother of 3
Hobbies: reading, interior decorating
Believer Since: 1963
Email: This email address is being protected from spambots. You need JavaScript enabled to view it.
Phone: 503.690.0619 or 503.367.1374
Mail: 16124 NW St. Andrews Dr., Portland OR, 97229
Website: www.poppysmith.com

Mission Statement
My life purpose is to inspire men and women to hunger and thirst for a more dynamic walk with God.
Ministry Background
Bible Study Fellowship teaching leader; ministry to women through speaking, writing, counseling. Worked at a Domestic Violence shelter, 2 years. Spiritual Life Coach. Speaking coach.
Professional Background
Christian Inspirational Bible teacher, multi-published author.
Educational Background
Masters in Spiritual Formation and Direction, George Fox Seminary.
Taught women's ministry seminars.
Speaking Level
Experienced (26+ events)
Speaking Experience
I have taught the Word in 20 countries (Speaking tours in Australia, New Zealand, UK etc.). Also in 15 states in US. 7 years leading spiritual growth program for women at missionary conferences in Asia, Africa.
References
Available upon request.
Publications
"I'm Too Young to be This Old".
"I'm Too Human to be Like Jesus."
"Reaching Higher."
"Why Can't He Be More Like Me?" Fisherman Guide studies: Esther: Wisdom for Today's Woman.
"Speaking Wisely-Exploring the Power of Words."
Current Presentations/Tapes/Videos
Lord, Flip This House.
Change Your Thinking—Change Your Life.
Draw Me Closer.
Many other topics can be found on the Speaking page of my website: www.poppysmith.com Videos can be seen at my website under the Media link. Two full-length videos of my plenary presentations at Elmbrook Church, WI. are available for viewing. CD's are also available, and MP3 downloads.
Preferences and Constraints
---
Speaking Types

Conferences
Women's Groups
Workshops
Retreats
Keynote

Speaking Availability

Days
Evenings
Weekends
Local
Regional
National
International
---
Fee Requirements

Love Offering
Usually under $500
Usually over $500 for a weekend
Accepts your usual fee
Call to discuss

Special Needs
---
Audience

Women
Mixed
Male
College
Career
Youth

Audience Size

Small groups (less than 50)
Medium (50-100)
Large (100-150)
Very Large (over 500)
---