Speaker: Sandy Snavely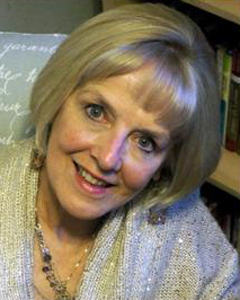 "I believed in God, and so I speak." 2 Cor. 4:13

Family: Married, Mother of 2, Grandmother of 2
Hobbies: I am a writer, speaker, artist, and I love to play with food.
Believer Since: 1958
Email: This email address is being protected from spambots. You need JavaScript enabled to view it.
Phone: 503.492.9088 or 503.702.6182
Mail: 595 NE Scott, Gresham OR, 97030
Website: www.sandysnavely.net
Ministry Specialties
Speaking, writing, teaching, leading
Mission Statement
My life's purpose is to be conformed to the image of Christ so that I might live to the praise of His glory. I am committed to doing what He has called me to do; to serve Him and His women through the gifts and talents that He has so graciously given to me.
Ministry Background
I have been a Women's Ministry Leader, Bible Study leader, coordinator, and teacher. Through my gift of leading I have planned and executed many women's events and have found great joy in serving others through short term missions to Mississippi (following Hurricane Katrina), Kenya, Bolivia, and The United Arab Emirates.
Professional Background
I have been a Marketing Director for a shopping center, a product purchaser and marketer for a chain of Christian bookstores, and a talk show host for a local Christian radio station.
Educational Background
High School, with some college classes
Professional / Ministry Associations
Talk show host
Speaking Level
Experienced (26+ events)
Speaking Experience
It has been my privilege to be one the featured speakers at the Chosen Women conference in Oklahoma City, to do One Woman Conferences for Thomas Road Baptist Church in Lynchburg VA, Geneva WS, The Dalles, OR and Dandora Kenya, Bolivia, and Abu Dhabi.
References
Available upon request.
Publications
Book: Called to Rebellion – The Key to a Single-Hearted Love for Christ, Bible Studies including - Still the Ever Present God and Becoming Ruth, as well as articles published through the Progressive Woman Magazine, Christian News Northwest, and stories featured in Stories for the Heart.
Current Presentations/Tapes/Videos
Available upon request.
Preferences and Constraints
---
Speaking Types

Conferences
Women's Groups
Workshops
Retreats
Keynote

Speaking Availability

Days
Evenings
Weekends
Local
Regional
National
International
---
Fee Requirements

Love Offering
Usually under $500
Usually over $500
Accepts your usual fee

Special Needs
---
Audience

Women
Mixed
Male
College
Career
Youth

Audience Size

Small groups (less than 50)
Medium (50-100)
Large (100-150)
Very Large (over 500)
---