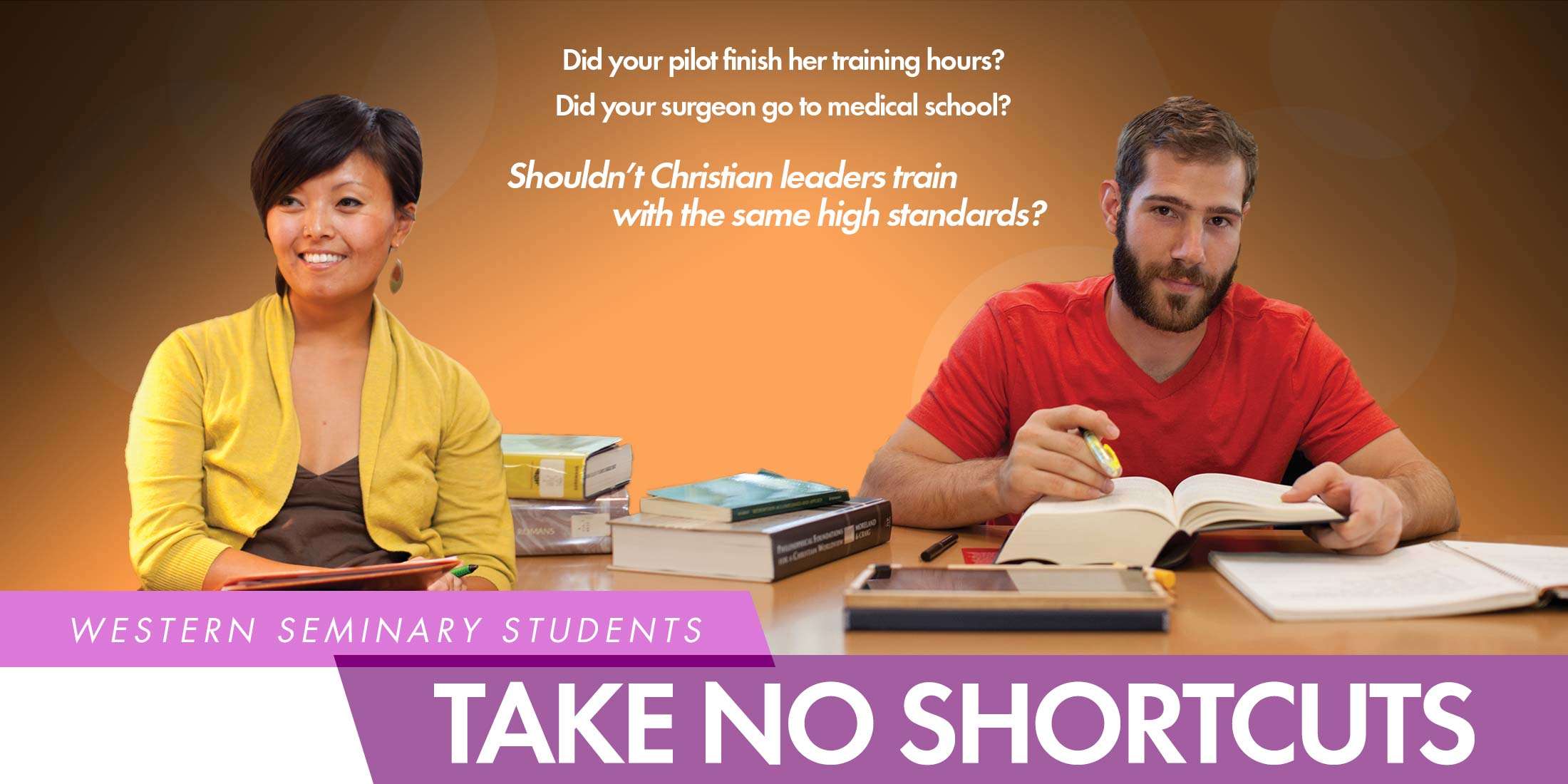 Each year, hundreds of men and women choose Western Seminary for relentlessly practical ministry training -- built on a bedrock of theological reflection that is gospel-centered. Here they find an accredited education that grows their love for God in defiance of old seminary stereotypes. And thanks to our legacy of innovation in class scheduling and delivery, students from around the world can train without having to uproot from the communities they love and serve. They train at campuses in Portland, San Jose, Sacramento and even online, completing graduate-level degrees such as: 
They could have chosen cheap, quick, or trendy, but they chose to take no shortcuts instead. Here's what they chose by training at Western:
---
---
This is trustworthy and accessible training for gospel-centered transformation.
This is Western Seminary.
Request Info
Get started! Fill out this form to receive your own info packet or contact an Admissions Counselor at 1.877.517.1800.