The Online Master of Divinity:
Online learning in community. No compromise.
Anyone in Charlotte can now study with Western Seminary through our Online Campus. And when you train online with us, you access a rigorous, accredited pastoral education that blends your church life with both practical and theological studies. Not only that, you enter into a network of students from over 40 Christian denominations who are energized to study the inerrant and infallible words of the Bible. You'll form lasting connections with them and your professors as you visit our Portland campus together at the beginning, middle and end of your program. Those relationships continue on even as you complete your courses from any web-connected device. The 82-credit, Online Master of Divinity offers:
An emphasis on Gospel-centrality for spiritual formation, theological understanding, and ministry practice

Multiple semesters of Ministry Formation, experiencing challenge and success in serving real people under the supervision of an seasoned ministry practitioner

Access to Logos Bible Software to streamline your studies of the scriptures
Specialized training in Hebrew and Greek languages through one of two tracks:

Exegetical: Learn to read the Bible in the original languages to get maximum insight into God's Word
Functional: Learn the grammar and syntax of the original languages and then study using Bible Software to provide vocabulary and parsing
Western Seminary delivers trustworthy and accessible training for gospel-centered transformation. On campus or online.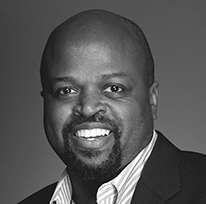 "My experience at Western Seminary was transformative and one that has deeply impacted my personal life, my family and my ministry. I went to Western at first just looking for a deeper knowledge of what I believed was God's inerrant, infallible word but wasn't sure of all the reasons why and didn't really have a sound context for my Theology. What I found through my experiences there was answers and context to some very challenging questions and importantly, God's calling for my life."Greg Johnson / Charlotte, NCManaging Director, Orbital Socket
Accredited By: