Curriculum Updates
Every decade challenges church leaders to respond to new realities. The growing gap between Church and culture, widespread mediocrity in ministry, and a waning relevance of the Church demands leaders who can reverse those trends. So Western is again refining its approach to training. That process started with our faculty asking a powerful question: "How do we redefine our M.Div. so our graduates endure in ministry over the next forty years of flux?" They asked a second one as well: "How do we keep the costs of training as affordable as possible for these leaders?"
The faculty first wrestled themselves with these questions. They then took the questions before focus groups of current students and graduates, as well as local ministry leaders. They were encouraged to hear a call for uncompromised quality, rather than just adding more ministry courses or shortening programs. In light of the high stakes of Christian ministry, they urged faculty not to take any shortcuts.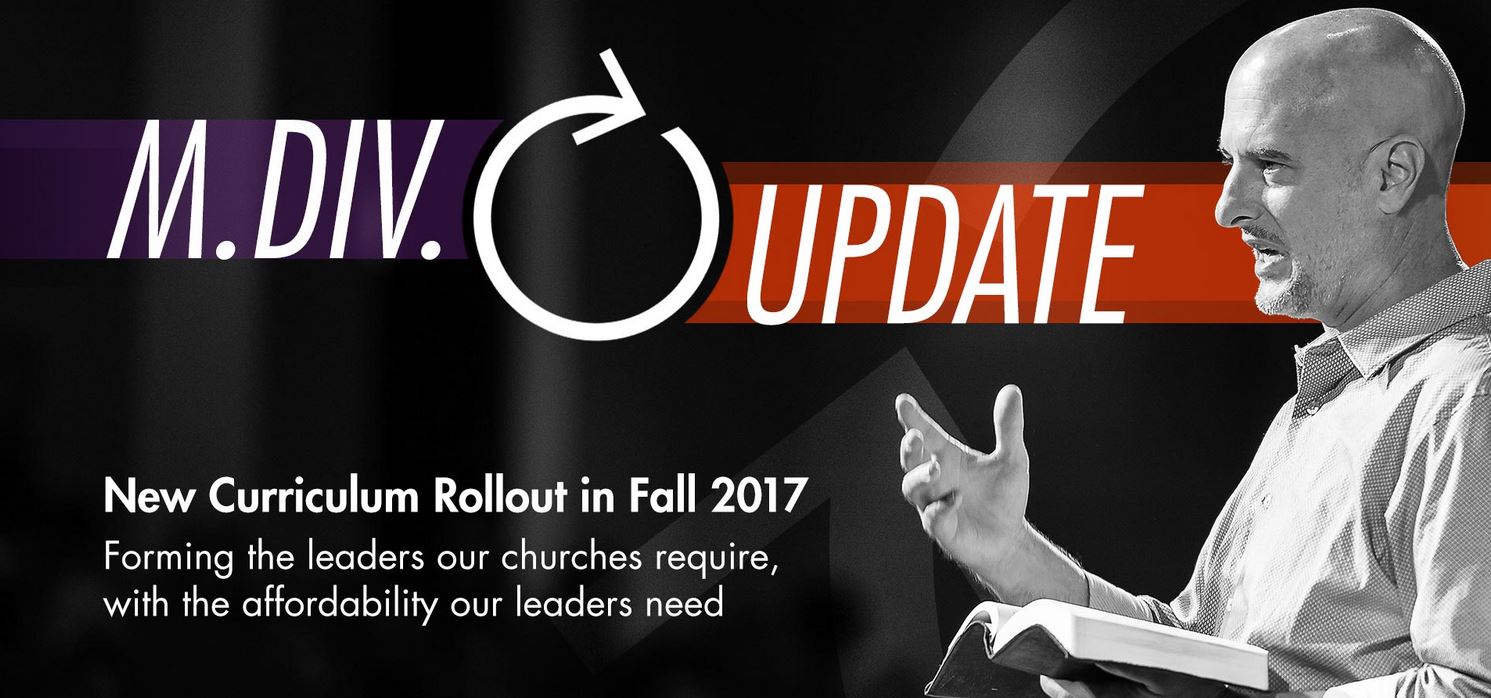 The results are a more streamlined M.Div. curriculum that has been reduced from 90 to 82 credits. This was possible—without compromising on quality—by eliminating areas of content repetition or combining content where appropriate (like building Bible interpretation directly into Bible survey classes). We've added entirely new courses, and ministry praxis courses (formerly Mentored Field Ministry) have changed shape to reduce expense and duration, especially for those already serving in ministry. All 12 credits of elective space remain untouched so students can specialize in training as needed. In an effort to grow biblical literacy in our students and in the congregations they serve, we've added the course Understanding Biblical Theology to the program while also injecting a biblical theology emphasis into our three core Bible survey courses.
The M.A. (Biblical and Theological Studies) and the M.A. in Ministry and Leadership each share a curricular core with our updated M.Div., and so as we roll out improvements to that program, the same benefits of reduced cost and time in training spread to the other programs as well.
Read the full article here.