Western Seminary Sacramento Campus Moves to New, Improved Facility
Tuesday, March 11, 2014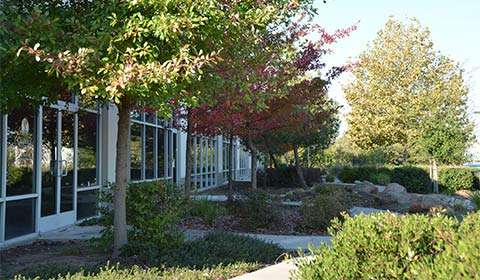 Western Seminary is pleased to announce the relocation of its Sacramento campus. For the past 22 years, Western Seminary Sacramento has been graciously hosted by its ministry partners at Arcade Church. Record class enrollment levels and the resulting staff and program expansion, however, have exceeded available space at Arcade. Thus, the Seminary has signed a lease with Creekside Church in Rocklin. The new address is 290 Technology Way, Ste. 200, Rocklin, CA 95765. Classes are scheduled to begin there on March 31, 2014
Adjacent to the church, the 5,000 sq. ft. space includes 3 classrooms and a combined library and lounge for student use. "With the library/student commons area consuming almost 40% of the footprint, the educational, social, and spiritual climate is only bound to increase as students, faculty, and staff are given the opportunity to connect in a more collegiate setting," comments Wes Ehrhart, Executive Dean of the Sacramento campus. The broader geographic location also promises to serve both students and school well. North of Highway 50 and east of Highway 99, zip code studies over the past five terms have proven this area to be one central to the majority of students. Additionally, the area appears to be a developing hub for schools and universities, with CSU Sacramento, University of the Pacific, and William Jessup University already having a physical presence in the area. "With the numerous ministries growing in the south Placer area, we believe moving in that direction will only expand the Sacramento area's impact," says Ehrhart. "It is our hope that these facility improvements will help us as we prepare men and women to share the healing hope that is the gospel of Jesus." An open house for the community is scheduled for May 28 from 6-9pm.
Find more information at the Western Seminary Sacramento Campus On the Move page.
---
Western Seminary is an accredited graduate school founded in 1927. It offers trustworthy and accessible training for gospel-centered transformation at both the graduate credit and personal enrichment levels for those currently serving, or aspiring to serve, in key ministry leadership roles. The Western system consists of four campuses (Portland, OR; San Jose and Sacramento, CA; and Online) that together serve approximately 950 credit students annually. For more information, please contact Kate Schleusner, Communications Specialist, at 503.517.1975.