Steve Mathewson Brings Fresh Leadership, Ministry Experience to the Doctor of Ministry
Thursday, January 25, 2018
Any pastor can tell you that life in pastoral ministry can be as challenging as it is rewarding. Pastors must tend to their own spiritual development while shepherding the spiritual lives of others. That reality makes it all the more imperative for pastors to continue building their capacity for the pastoral task.
As Dr. Steve Mathewson assumes leadership of Western Seminary's Doctor of Ministry in January 2018, he hopes to bring exactly that sort of encouragement and challenge to pastors.
"The most effective pastors and leaders are life-long learners who continue to grow in the grace and knowledge of our Lord and Savior Jesus Christ," says Mathewson. "Applying the study of biblical languages, church history, and systematic theology to ministry practices can be one of the most practical pursuits in which pastors can engage."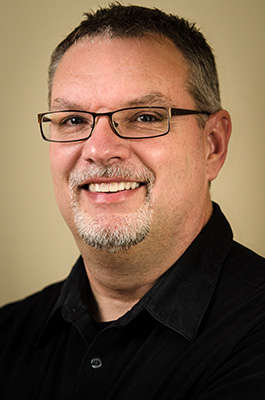 Dr. Mathewson gets ministry. After twenty years pastoring urban and "rurban"  (rural + urban) churches in Montana, he moved to Chicago to lead the congregation at CrossLife Evangelical Free church—where he continues to serve today. Even while leading the DMin program he'll continue onward into his fourth decade as a pastor.
He also gets Western Seminary. He completed his M.A. in Old Testament Language and Exegesis at Western on the path to pastoral ministry. While he was at it, he received the Arthur B. Whiting Award in Biblical Literature. He's even been back on multiple occasions to teach Doctor of Ministry courses at his alma mater.
So why the return to Western in this new role? Dr. Mathewson explains: "I love Western's emphasis on gospel-centered transformation, and I want to build on that as we continue to offer training in preaching and ministry leadership."
Whether or not they are familiar with his ministry, many pastors may recognize Dr. Mathewson as author of a variety of books on preaching. Most notable among them is The Art of Preaching Old Testament Narrative, which Preaching Magazine placed on their 2010 list of the 25 most influential preaching books in the last 25 years.
For all the influence he's had in church communities, Dr. Mathewson's gospel-centered influence will also now stir and revitalize a new generation of pastors.
FURTHER INFORMATION:
Contact Dr. Mathewson with your questions about the Doctor of Ministry program at

This email address is being protected from spambots. You need JavaScript enabled to view it.

or 1.224.688.7312 
Request more information about the program
Apply for admission to the Doctor of Ministry beginning with the summer 2018 semester
---
Western Seminary is an accredited graduate school founded in 1927. It offers trustworthy and accessible training for gospel-centered transformation at both the graduate credit and personal enrichment levels for those currently serving, or aspiring to serve, in key ministry leadership roles. The Western system consists of four campuses (Portland, OR; San Jose and Sacramento, CA; and Online) and a teaching site (Seattle, WA) that together serve approximately 950 credit students annually. For more information, please contact P.J. Oswald, Director of Marketing, at 916.488.3720 x308.