Western Seminary delivers trustworthy and accessible training for gospel-centered transformation. And one of the places we train students is right here in the Puget Sound—at our Seattle Teaching Site.
With fall 2017 classes just around the corner, you can kick off your theological training with local class options in disciplines like biblical studies, theology, or Christian ministry.
Just make sure to submit your application for admission by July 10 in order to get started...
...and here's why our online application makes applying a snap:
Work on your own timeframe with the ability to pause and resume any time
Send, track, and collect your letters of recommendation electronically
Fill out your application easily on any device
Toughened security safeguards your personal information
So follow God's calling and develop your unique ministry potential. Enroll at Western Seminary this fall.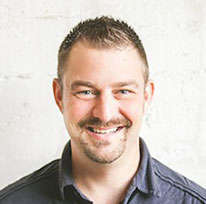 "The training I received at Western Seminary has significantly influenced both my gospel-centered approach to biblical theology and how that gets worked out in everyday disciple-making and leadership development."Jeff Vanderstelt / Tacoma, WAVisionary Leader of the Soma Family of Churches
Accredited By: