In-Ministry Track News and Updates
Recent Schedule Changes
Please note that the sequence of courses for Fall 2014 has changed. PTS 508MH "Developing Strong Families" with Dr. Gary Thomas is now scheduled for the first half of the in-ministry intensive week, with Dr. John Johnson's PTS 505MH "Providing Leadership in Ministry" moving to the second half of that week.
Newly-Confirmed Teaching Faculty
Dr. John Johnson
PTS 505MH "Providing Leadership in Ministry"
John Johnson ia a pastor/teacher, in his 30th year as a lead pastor, the last 13 as lead pastor at Village Baptist Church in Beaverton, Oregon. Dr. Johnson also serves as a professor of Pastoral Theology at Western Seminary. He currently resides in the west side of Portland, married to Heather and father of Nate and Kate. His interests include being an avid tennis player, kayaker, gardener, and reader. Some of my favorite authors include Eugene Peterson, Thomas Oden, N. T. Wright, Ruth Haley Barton, Tim Keller and John Ortberg.
"I believe the hope of the world is the church – and the hope of the church is trained leadership. This is why I am investing a good part of my life in training the next generation – and Western is a vital place for this to happen." Dr. John Johnson.
Dr. Galen Peterson
DIS 501H "Communicating Christ in Culture"
Since 1978, Galen Peterson has served with the American Remnant Mission and today is Executive Director of the ministry. The goal of A.R.M. is to lead Jewish people into a life changing relationship with Jesus the Messiah through evangelism and discipleship, and by training Christians to witness to their Jewish neighbors.
In addition to providing vision and direction for the mission, he leads Brit Hadasha Messianic Fellowship in Walnut Creek, California and leads outreach programs based on the biblical festivals. He has earned a doctorate in missiology at Western Seminary and is the author of two books The Everlasting Tradition and Handbook of Bible Festivals. Galen and his wife Dawn have two sons, Tyler and Corey, and live in Concord, California.
Dr. Gary Thomas
PTS 508MH "Developing Strong Families"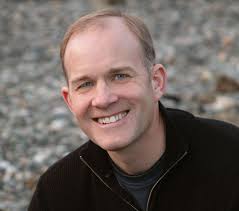 Church leaders and pastors appreciate Gary's ability to challenge and encourage the spiritual depth of an audience. He has spoken at conferences, retreats, and college campuses in 49 states and eight countries, including appearances at the Focus on the Family National Marriage Simulcast, the Gaithers' Praise Gathering, and several National Pastor's Conventions. Gary has also brought thousands of married couples closer together through his popular Sacred Marriage seminars. As a prolific writer, Gary has had over 150 articles published in major magazines, such as Christianity Today, Decision, Moody, Marriage Partnership, New Man, World, Charisma, Boundless.org and Discipleship Journal. His message has also been featured on national radio and television programs, such as Family Life Today and Focus on the Family. Gary is a lifelong advocate of using the Christian classics to bring people closer to Christ. His formal education includes graduating with a Bachelor of Arts degree in English literature from Western Washington University. In addition, he holds a Master's degree with a concentration in systematic theology from Regent College in Vancouver, B.C., where he studied under Dr. J.I. Packer. In 2006, he was awarded an honorary Doctor of Divinity degree from Western Seminary in Portland, Oregon. Gary is an avid runner who has completed eleven marathons, including Boston three times. He is married, has three children, and lives in Houston, TX where he is a Writer in Residence at Second Baptist Church. Gary Thomas – Bringing people closer to Christ and closer to others.