Jerome Wernow Course is Now Online!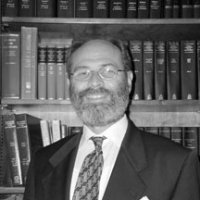 Dr. Jerome Wernow, Ph.D., R.Ph. and director of the Northwest Center for Bioethics, has completed the online course "Applying Biblical Ethics to Healthcare Dilemmas in Ministry" (PTS 562KE) and it is now available for online enrollment.
The course helps men and women in ministry leadeship deal with healthcare dilemmas that often arise in the church or parachurch ministry. Dr. Wernow addresses ethical and biblical decision-making regarding various forms of birth control, artificial reproductive technology, pre-natal screening, non-viable pregnancies, childhood vaccinations, palliative sedation, cessation of nutrition and hydration, and physician-assisted suicide.
Principles and skills are developed as you work through a series of stories by caregivers such as hospital chaplains, medical center ethicists, critical care providers, and patients themselves. Further, the course is contextualized to your community in order to enrich your study and to learn how to develop local resource networks. Ultimately, you will develop a greater clarity about what is means to be "living and dying in Christ" (Romans 14:8).
Dr. Wernow received his B.S. in Pharmacy from Ohio Northern University, the M.A. (Old Testament) and M.A. (Theology) from Western Seminary, the B.S.T., M.A. (Religious Studies), Master of Moral and Religious Science, and the Ph.D. in Moral Theology from the University of Louvain in Belgium.