Student Marketplace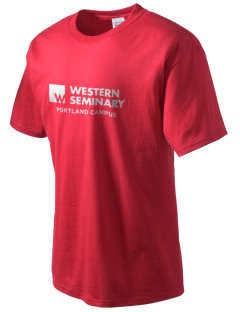 Generations of students have trained here at Western Seminary with great pride. After all, God has done great things through their time with us. In that school pride, we often have folks ask if there is any way to purchase Western Seminary apparel or gear that highlights the place they've trained. Now, we can answer that question with a resounding "yes"!
Western Seminary is pleased to announce the launch of the Western Seminary Marketplace!
From backpacks, beanies, polo shirts, to iPad cases, shoppers can select a product and then choose from images that specify their campus location, or announce that they are an alumnus, or sport a collegiate block letter version of our logo for a more vintage feel. The shopper gets to customize their product to their satisfaction, and a portion of each purchase will be benefit the seminary and our students. We hope that you will let other Western Seminary alumni and all of our friends know of this exciting new opportunity.