A Note from the Executive Dean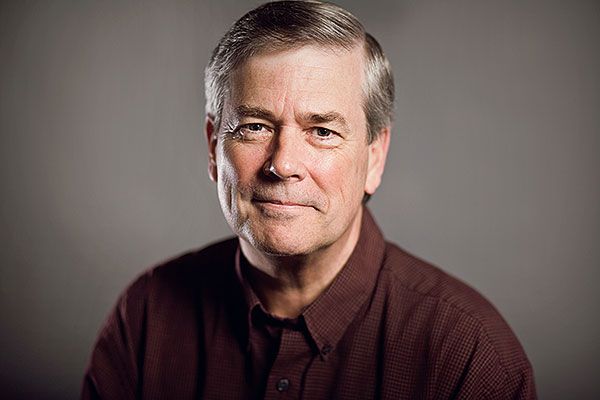 It is my privilege to welcome you to the Online Campus of Western Seminary. Having become the Online Campus in the fall of 2013, we continue to press the frontiers of graduate-level theological training as we enter a new season of expanding program opportunity and advanced course design.
We are all rejoicing that Western Seminary was recently approved by both the Association of Theological Schools and the Northwest Commission on Colleges and Universities to offer the Master of Divinity and Master of Arts in Ministry and Leadership degree programs online. These new degrees, together with the previously-approved Master of Arts (Biblical and Theological Studies) degree program, extend the principal masters-level degree programs of the seminary as never before to men and women around the globe.
And beginning even this Spring many students will start to see changes in our online course design and scheduling. Even as we grow in our ability to serve new students in new constituencies, we must strive to ensure that our online courses and programs provide educational outcomes consistent with a world-class seminary education. Increasingly you will notice expanded faculty engagement and interaction, new instructional tools and resources, simplified online classroom navigation and many other program improvements. There is much more to say, so stay tuned! We think you will really like what we are referring to as "Online 2.0".
Now if this is your first course with us, we hope that you will find it a new and rewarding experience. If you have already completed one or more courses, we trust that you will find the changes we are making as a welcome new dimension to your course of study at Western Seminary.
Some schools refer to their distance education, or mediated education, program as a "virtual" learning experience. At Western we reject the reference. There is nothing "virtual" about your time with us. As a Western Seminary student, you have full access to our Online Campus team...real people...to our faculty...real people...and to our course instructors, who are by the way, real people. We have developed, and continue to develop, advanced communication systems that allow you to ask questions, get help, make suggestions, and strengthen the learning opportunity.
We are here to help you. Give us a call, drop us an email, or stop by the office any time. As colleagues in ministry, let's forget this whole virtual idea and get to know each other.

In His Service,
James E. Stewart
Executive Dean
Western Seminary Online Campus