Sacramento Online Orientation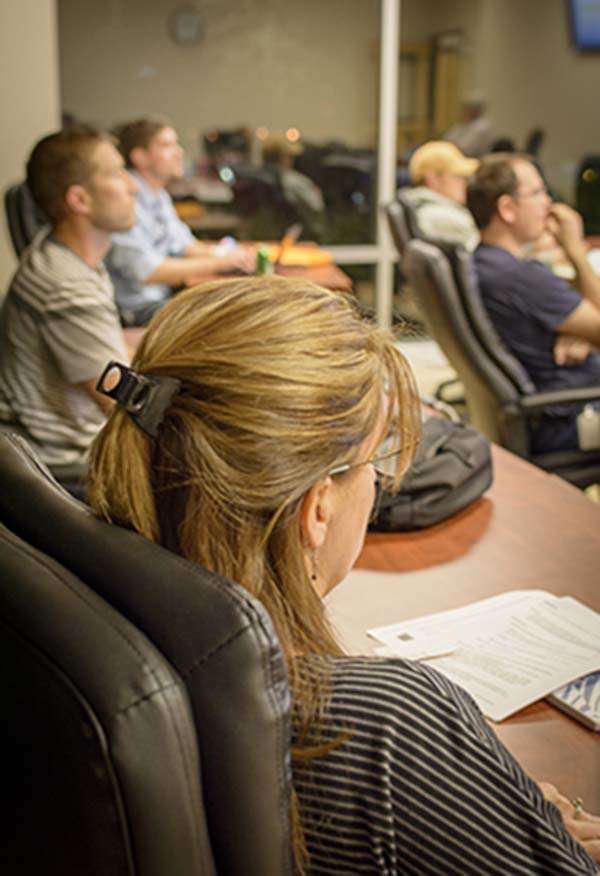 The Student Services Staff would like to welcome you to Western Seminary!  We are delighted that you have chosen us for your educational and ministerial pursuits.  As a student at Western Seminary, you will receive the highest quality of theological education available.  Our faculty members' desire to personally invest in your life, to serve you with their expertise and wisdom in their respective fields.
As a new student, we would like to equip you with all the bits of information to make your transition as smooth as possible.  Students at Western need to know: how to register for classes, where to access grades, how our advising works, how tuition is paid, and much more.
The purpose of this orientation is to help you become familiar with the way things work at Western Seminary.  If you have not yet applied or been admitted, please contact our This email address is being protected from spambots. You need JavaScript enabled to view it. for further assistance.
We believe this Online Orientation and the time spent in preparation will have significant benefits throughout your time at Western.  Please read this orientation carefully, and feel free to contact us afterwards if you have any questions that have not been answered.
On and Around Campus
Hours
The official business hours are 9am - 5:30 pm, though staff are typically here around 9am and leave after 6pm.  Please call or email to ensure someone is here outside of those hours.
Student Resource Center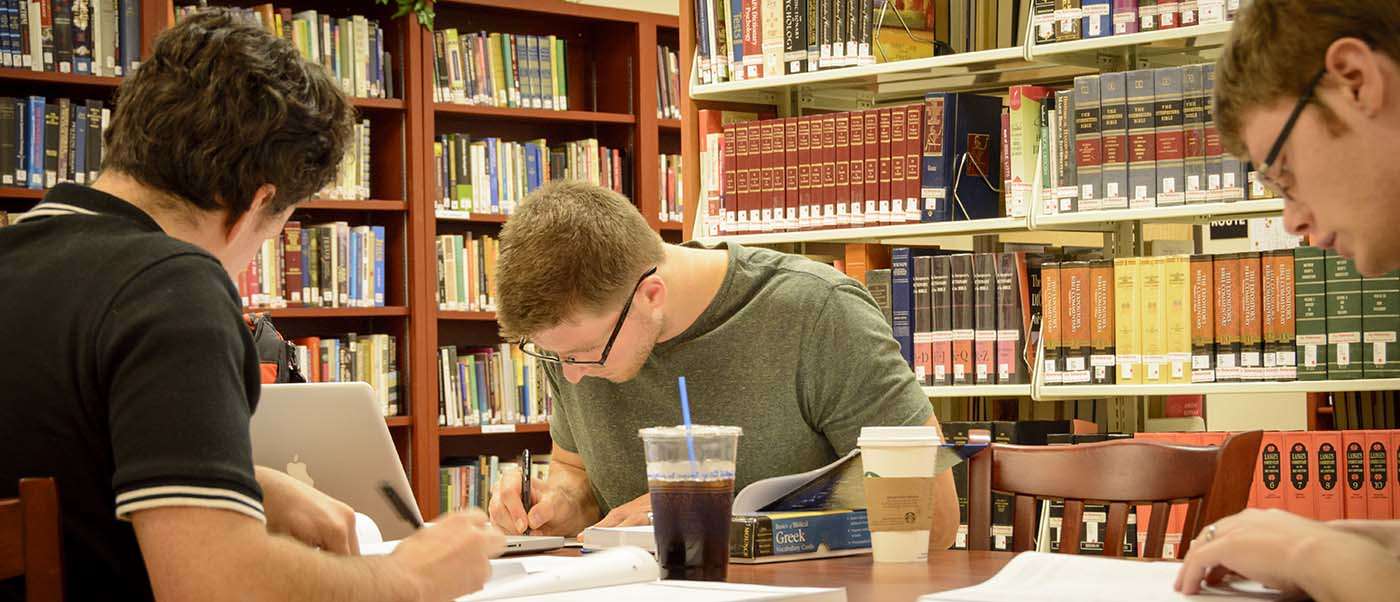 Western Seminary's Student Resource Center is located at the heart of our campus.  This area is a comfortable place where you can eat your meals, study, grab a snack, check your email on the computers, check out a library book, get help from the librarian or visit with fellow students.  Printers/copiers are also accessible.  (Files in .pdf format are printable from USB drives plugged directly into the copier machines.) The campus, including the Student Resource Center, is open M-F 9am-5:30 pm and on nights and Saturdays when classes are being held. Visit the Library page for that schedule.
We hope that everything you need can be found inside the campus.  There is a snack bar with coffee, soda, water, juice and other drinks for a minimal charge.  There are also candy, cookies, chips and other food items available.  Many students bring their lunch or dinner and keep it in the student refrigerator/freezer found in the Student Center.  A microwave is also available for use in the kitchenette, along with two sinks.
Campus Map
In addition to the Center, Western's Sacramento Campus has three classrooms, a kitchennette, seven offices and two bathrooms.  Below is a map for you to view if you haven't yet visited the campus.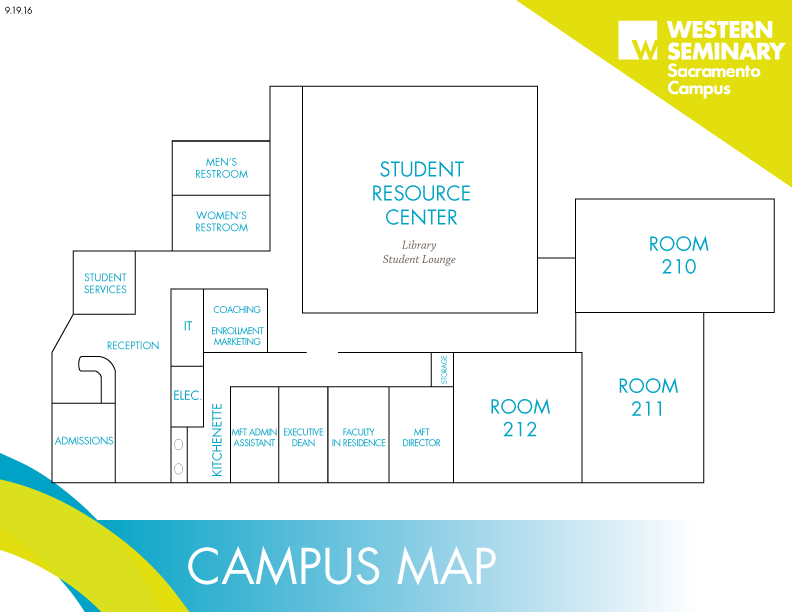 Off Campus
There are numerous places to eat and shop within 2 miles of campus. It may look somewhat barren, but we are actually located in one of the biggest shopping hubs in the Sacramento region. Check the reception desk for options.
Parking
There are numerous parking spots on the north side of the building. Students are permitted to park in any of those available spots. Even though it is a tucked-away area, please be sure you keep all valuables out of view and be sure to lock your cars.  Please also be alert to various animals, including coyotes and rattlesnakes.  
Relocating or Traveling to Campus
If you are moving or traveling at a distance to Sacramento in order to attend Western Seminary, we desire to help you as much as possible. Our Lodging Page has some information that we try to update as it changes, but please contact This email address is being protected from spambots. You need JavaScript enabled to view it. in Student Services for more information.
Student Directory and ID Card
Student ID and Building Access Card
To gain access to the Seminary building outside of business hours (including access from common areas shared with Creekside), credit students will need an ID/access card.  These cards typically allow access 30 minutes before and after class sessions.  All students will receive an access ID card when taking classes on campus. Contact This email address is being protected from spambots. You need JavaScript enabled to view it. in Student Services to have your picture taken during or before the first week of classes at Western Seminary or to email us a photo that you would prefer to have on your card. You will need your ID card to access the building during non-office hours (9am-5:30pm M-F). In addition, you can use your ID card to receive discounts anywhere a student discount is offered.  Please note that each academic year you will receive an expiration date sticker at the end of the academic year.

Directory
To opt-out of our directory, see the Annual Notifications found in your SIS account regarding the Right to Privacy to request that your information not be printed.  Student directories typically are only made upon request. Most students connect with their classmates through the Online Classroom portal.
Wi-Fi Access on Campus
Who Has Access?
Western Seminary has a series of wireless network connections located throughout the campus.  Our network has an enabled security and is intended exclusively for those associated with Western Seminary. This wireless is only intended for laptops and not phones. The network is named "WesternWiFi" and passwords may be accessed by staff on the campus.
How Do I Connect to Campus Wi-Fi?
Access the wireless network connection icon on your laptop to view wireless networks in range.
Click on the network called "WesternWiFi" and connect to it.  Enter the network password, available from the Student Services office, the library, or from professors who can find this in their podium drawer.
You should be connected at this point to the network.
Change the order of your networks, so the "WesternWiFi" network is listed first in your preference.
The Student Wireless Network is WesternWiFi. Check in with Student Services for the password.
At Western Seminary, we are a community of the Body of Christ studying and working together and therefore called to consider how our actions might affect others, even in the realm of wireless internet use.
While the Seminary continues to expand its wi-fi presence and capacity, we will continue to monitor and manage bandwidth. Therefore we ask that students, staff, and faculty be mindful of how they are using the internet while on campus and prioritize their online presence to tasks related to their academics, work, or ministry. This would include avoiding things like video and games that have high bandwidth use. This will help everyone to be able to access the wireless network for use for their education and work. Additionally, we ask that you also respect instructors and fellow students in the classroom and avoid using the internet in a way that will be distracting to others during class.
Internet Access Policies & Protocols
Western Seminary provides currently enrolled credit students with wireless internet access in designated areas. Student internet access is provided as a convenience and the Seminary does not guarantee compatibility of operation of this system. By using the Seminary's internet connection, students agree to comply with all of the provisions of the current Student Internet Policy.
• Western Seminary does not provide technical support for students using the connection (i.e., supporting the student's laptop computer or phone);
• Western Seminary accepts no responsibility regarding the ability of student-owned devices to connect to the internet network;
• Printing is not provided wirelessly through the network (However, files in .pdf format are printable from USB drives plugged directly into the copier machines and via the computers available in the Resource and Student Center). Students may also print using the desktop computer located in the library;
• Students may not plug their laptop computer and other networked devices into the Seminary's administrative network.
• Western Seminary may discontinue this service at any time.
Use of the Seminary's internet connection is done at the student's own risk. By using the connection, students acknowledge that security errors and hacking are an inherent risk associated with any internet service. For that reason, by using the connection students knowingly assume such risk, and further agree to hold the Seminary harmless for any claim or loss arising out of, or related to, any such instance of hacking or other unauthorized use or access into the student's computer. The Seminary does not guarantee the privacy of any information on this network. Communications will be monitored, or restricted as the Seminary deems necessary. Western Seminary accepts no responsibility for any software downloaded and/or installed, e-mail opened, or sites accessed while students are using the internet connection. Any damage done to the student's laptop from viruses, identity theft, spyware, plug-ins or other internet-associated programs is the sole responsibility of the student; and the student indemnifies and holds harmless the Seminary from any such damages.
UNACCEPTABLE BEHAVIOR
Users are prohibited from using the Seminary's internet connection to view, download, save, receive, or send material related to or including:
Offensive content of any kind, including pornographic material.
Promoting discrimination on the basis of race, gender, national origin, age, marital status, sexual orientation, religion, or disability.
Threatening or violent behavior.
Illegal activities.
Commercial messages.
Gambling.
Personal financial gain.
Forwarding e-mail chain letters.
Material protected under copyright laws.
Opening files received from the Internet without performing a virus scan.
Downloading, sending, or streaming large media files.
Tampering with your e-mail "sent from" handle in order to misrepresent yourself and the company to others.
Undertaking deliberate activities that waste staff effort or networked resources.
Network communications are filtered, but offensive material may evade efforts to block it. Users are asked to refrain from displaying materials on their computers that may be interpreted as intimidating, hostile, offensive, or inappropriate. Transmission, reception, or display of any material of communications in violation of any U.S. or state regulation is prohibited, including unauthorized duplication of copyrighted material, access or dissemination of threatening or obscene material or of material protected as trade secrets.
The Seminary may provide data available to law enforcement if requested.
VIOLATIONS
Violations will be handled per the standard of character and conduct detailed in the Student Handbook and the Academic Catalog.
IMPORTANT INFORMATION ON COPYRIGHT & MUSIC FILES
Using a computer to copy or store any copyright material (music, movies, images, etc.) is a violation of state and federal law. Doing so leaves you liable, on conviction, to heavy fines and/or possible imprisonment. MP3 music files are completely legal, but it's illegal to have MP3s of music recordings that you don't already own, or to which you haven't obtained rights to possess. If a complaint of copyright infringement is made against you, seminary staff will ask to cease the activity that violates copyright.  Failure to act may result in disciplinary action being taken by the Seminary.
Communicating with Western Seminary
E-mail

Western Seminary's primary way of communicating with you is by e-mail. We use email to notify you when you have been registered for a class, inform you of changes in the class schedule, and stay in touch about important issues. Therefore, it is imperative that you have an email address that you check regularly. You will receive emails from the Western family in Portland, San Jose and Sacramento--be sure to read every email that has an @westernseminary.edu suffix. Be sure to update your email in SIS so that you can be sure to receive any Western communication. We use whatever is up-to-date in your account. Students do NOT receive their own @westernseminary.edu email addresses.
Television Screens
You will notice television screens in our lobby and Student Center. Be sure to look at them to stay current on pertinent information you need to know. This includes what classroom your course will be held and what might be happening on campus coming up.
Social Media
Frequent news is posted on Western's various social media sites.  Look down at the bottom of this page for icons and links. The Sacramento Campus has a dedicated Facebook page we encourage you to follow.
E-mail is Western's primary source of communication. Be sure to read all emails with the @westernseminary.edu suffix.
Appointments
You are welcome to schedule an appointment with a staff or faculty member any time. This can be on campus or off. We know many of you are busy and need us to meet you near your workplace during lunch or in the afternoon. Let us know how we can connect!
Registration and Graduation
It's never too early to think about graduating.  No one starts seminary with the goal of not finishing!  As part of your learning community, we count it a great accomplishment as you cross the finish line, so graduation is a big deal to us right from the get-go.
Advisors
Please select your program below to see your advisor.
Master of Divinity (M.Div.)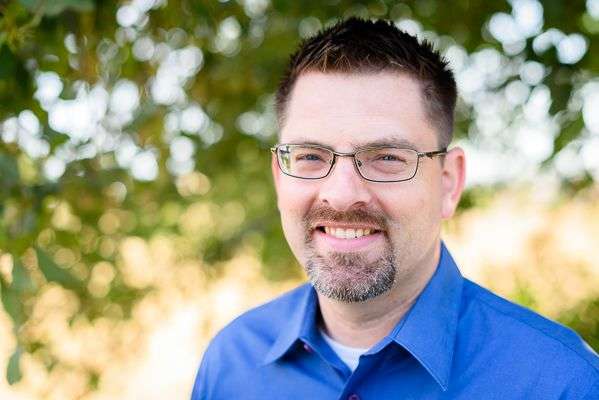 This email address is being protected from spambots. You need JavaScript enabled to view it.
M.A. Biblical & Theological Studies (MABTS)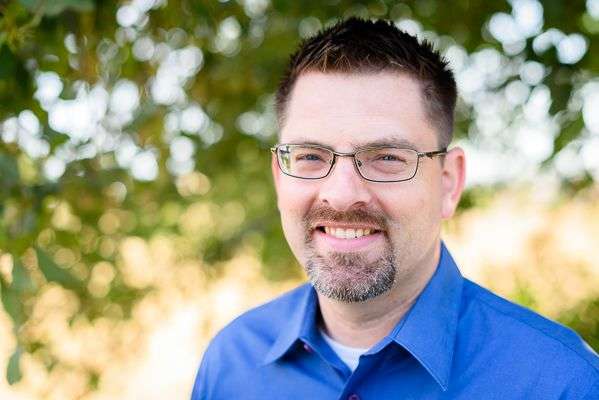 This email address is being protected from spambots. You need JavaScript enabled to view it.
Graduate Studies Diploma or Certificate (GSC or D)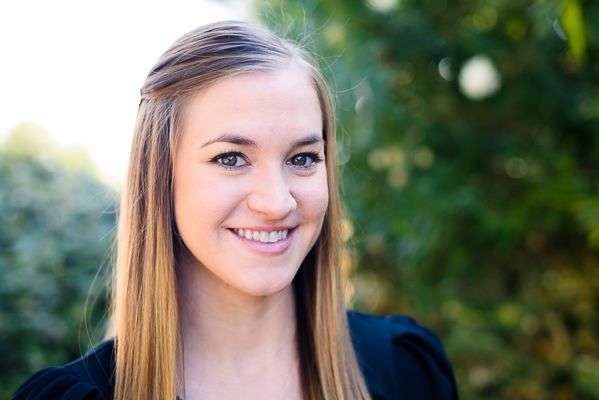 This email address is being protected from spambots. You need JavaScript enabled to view it.
M.A. Counseling (MAC)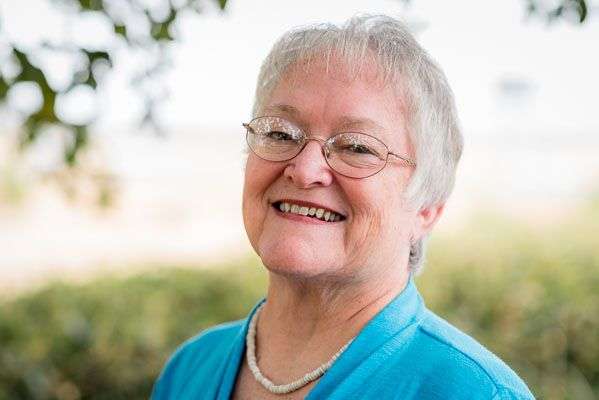 This email address is being protected from spambots. You need JavaScript enabled to view it.
GSC-D candidate for MAC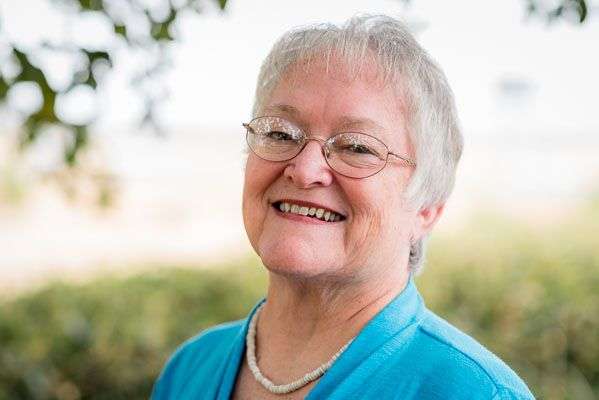 This email address is being protected from spambots. You need JavaScript enabled to view it.
M.A. Ministry and Leadership (MAML)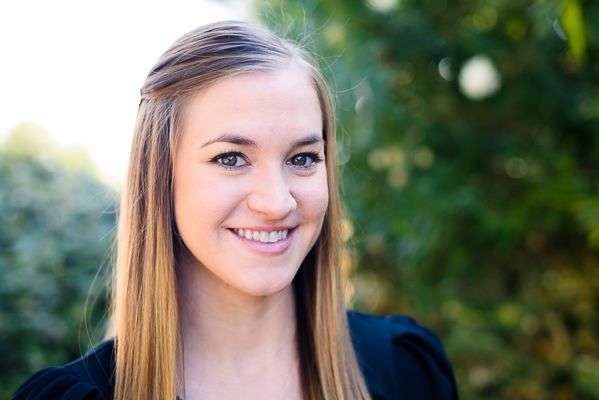 This email address is being protected from spambots. You need JavaScript enabled to view it.
Advising
It is vital to your success as a student that you keep in frequent contact with your academic advisor. Therefore, once you are admitted to Western Seminary and are considering which courses to take first, please contact your academic advisor (assigned to you in your admission letter) to set up an appointment. He or she will be extremely helpful in guiding you through the courseload that would be best for you in light of your family, work, and ministry commitments. Your advisor will also help you with course selection, informing you of the recommended sequence of courses for your particular degree program.
One of the best tools to help with time management is found under our "Planning Tools" sidebar header.  This Time Budgeting Calculator helps you gauge how much you can really tackle.
Before beginning your training or within the first two months, you will need to meet with your advisor to map out your plan for graduation.  We call it your Graduation Plan for Success (Grad Plan); it is simply a roadmap that shows what you are taking and when.  Don't worry if you aren't sure; almost every student changes this plan at least once during their tenure.  Sometimes this is because life happens and other times it is because you find an elective you really want to take.
The key questions your advisor will ask are:
Do you prefer online or on campus courses?
How many credits do you want to take at a time?
When do you want to graduate?
Registration
Western holds three terms each Academic Year: Fall, Spring, and Summer.  The months for Open Registration are July (for fall), November (for Spring) and March (for Summer).  During the Open Registration Period, students may drop courses without a fee.  If you don't add any courses during Open Registration, you may be charged fees to add or drop. Visit the fees page for those details. Students may register for classes up until the Friday before the first day of the term (this is the same day tuition is due).  It is important to register early because of the following reasons and more:
Some courses require assignments prior to the first class session.
Some courses may be in jeopardy of closing for lack of registrants.
Books need to be ordered in time for course assignments to be completed.
Details on how to register through your Student Information System account (SIS) are found on the next page.
The Student Information System (SIS)
Your online student information account provides you with a variety of student services accessible from anywhere with internet access. You can add and drop classes, pay your tuition, submit academic or financial petitions, check grades, and update your personal information (address, email, phone number, etc.)
Online Registration
All admitted students will need to register for their courses on the Western Seminary website via the Student Information System (SIS).
To enter the Student Information System, click the link in the upper right hand corner of the website.
If it is your first time logging into SIS, you will first need a SemConnect Account. To obtain one, navigate to the New User Account page, then enter your personal information. You will receive a notification then asking you to create a new password. Once you have done so, you will re-login using your new username (firstname.lastname) and the password you have just created.
You'll see a page with your general information (i.e. name, address, email address, degree program, etc.) and a menu of student services options.  Click on the "Registration" link.
Select campus location, semester, and credit/audit. Then select "View."
Read the "Important Information."  Click "I have read the above."  (This information provides students with add and drop deadlines, the refund schedule, late fee schedule, etc.)
Now you can register.  You will see a list of courses organized alphabetically by the course ID number (i.e. CNS 501M, DBS 506M).  Next to each available course, you can add to a cart. Above the course listing, you will find a shopping cart icon, where you can review your selctions.
Once you've selected your courses, click "Review Cart." Here, you can make changes to your course selection, get more information, etc.
Click the "Submit for Registration" button to make sure each of your courses reads "Submitted."  Your registration will not be complete without this step!
If you run into any problems with SIS Registration, please contact Student Services.
Coursework and Books
Many of Western Seminary's intensive courses, especially during the summer semester, require students to complete substantial pre-course reading. Thus, students beginning seminary in the summer semester, or who are taking an intensive course, should take special note of any pre-course requirements. Check Western Seminary's website to find course syllabi, which will note any readings or assignments that need to be done prior to the first class meeting. Note that all the books on syllabi are linked to an Amazon page that Western Seminary has set up to receive profit from your purchases. Please assist by clicking on the syllabi links in order to purchase your textbooks. 
Again, the Planning Tools section will be of great benefit for this and other class-related questions. 

Enrollment Options
Since we believe in making a seminary education more accessible to those who want formal biblical and theological training, Western Seminary makes an intentional effort to provide various enrollment options for students.
Think of it like a buffet with multiple tables of food: some items are at five tables and others are stationed at only two or one.  The options can be overwhelming, but we hear from students that accessibility of course delivery is one of Western Seminary's great features. Below are the two primary options.
Residential Courses
Residential courses are classes that meet on campus. Each of our master's programs require that at least a certain number of credits be completed on campus as "residential" courses, though students are not required to live near to or on campus to complete them (visit the Degrees page for details). These on-campus courses are known as our Traditional Course offerings. Traditional semester classes meet most weeknights and/or Saturdays for 4-5 hour blocks.
There are also other options for residential courses. Hybrid courses are geared for students coming from a distance to take a course on-campus in two and a half days. These are becoming more common on the whole. You can view these courses or the upcoming semester in our course schedule. 
Non-Residential Courses
Non-Residential enrollment options include Online courses and Hybrid courses. Online courses allow students to view class lectures on a computer, collaborate with fellow classmates online, and connect with a course instructor. With more than 80 courses on demand, this option is ideal for students unable to make it on campus. Hybrid courses integrate online course content with intensive off-campus class sessions, combining the strengths of distance education with in-class interaction with other students and faculty.
Recently we have been offering live Video-streamed courses. More information will be coming on these, but these are considered non-residential, unless otherwise stated.
For more information, visit Accessible Scheduling.
Disabilities Accommodation Information
Disability Services at Western Seminary is committed to providing students with disabilities equal access to programs and services on our campus. We work to create an environment where students with disabilities on our campus are welcomed, valued, and respected by all members of our community.
By federal law (Section 504 of the Rehabilitation of 1973 and the Americans with Disabilities Act of 1990), a person with a disability is any person who:
Has a physical or mental impairment;
Has a record of such impairment; or
Is regarded as having such an impairment which substantially limits one or more major life activities such as self-care, walking, seeing, hearing, speaking, breathing, or learning.
Disability Services reviews requests for academic accommodations due to a disability and makes recommendations as appropriate.
Application for Accommodations
What process do I undergo to be tested for a disability?
If you think you might have a disability but have never been tested, contact Ashley Mitchell and she can discuss testing options off-campus. Due to the expertise and time involved, some tests may have a fee which is the responsibility of the student.
What is the process to receive an accommodation?
Contact the Student Services Director
Request documentation and apply for an ADA Accommodation
Submit application to Disability Services
Student Services Coordinator will contact student in regards to accommodation options
If approved, a letter will be generated to the students' professors
Ongoing support and communication will take place throughout each semester
Get in Touch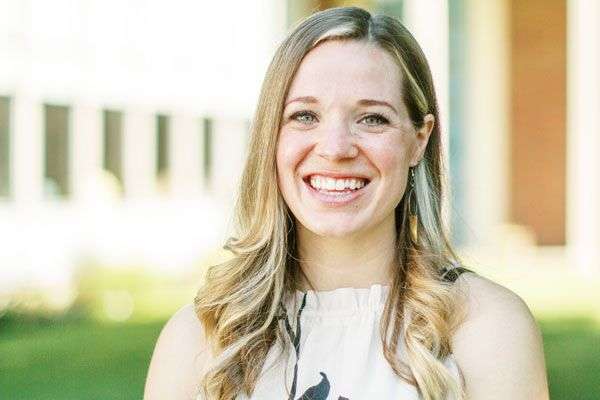 This email address is being protected from spambots. You need JavaScript enabled to view it.
Transfer Credit
Western Seminary is designed to train students who have never had any previous theological education. However, you may have recently graduated from a Bible college, Christian university, graduate school or seminary. If that's the case, you might qualify for transfer credit or advance standing. Please review the Transfer Credit & Advanced Standing Memo to find out more about these options.
Transfer Credits
Students who have completed relevant graduate-level studies at another institution may be eligible for transfer credit. Normally, transfer credits are accepted from schools accredited by the Association of Theological Schools or regional accrediting associations. For credit to be granted, the student must be admitted to a degree program, and the previous work must be approximately parallel (80% or higher equivalence) to the content of a Western Seminary course. You must also have received a grade of "B" or higher in potential transfer courses. If you believe you are eligible to receive transfer credit, please submit the Transfer Credit Request Form and all required materials prior to or during your first semester of enrollment at Western Seminary. The turnaround time to hear back about transfer credit is at least one semester.
Advanced Standing/Advanced Substitutes
Students who enter seminary with knowledge of the Bible, theology, hermeneutics, etc., may be eligible for advanced standing and/or advanced substitutes. Students will be tested on their current knowledge of the course content, usually in an informal interview. If the evaluator determines that the student has a competent, current understanding of approximately 80% of the course content, then the student would be eligible for advanced standing and/or advanced substitutes. The following comparison will help you understand the difference between advanced standing and advanced substitutes:
Advanced standing
Credits are waived from the degree program, reducing the number of credits required for degree completion.


Advanced substitutes
The substitution of advanced divisional courses for required courses (no actual reduction in credits).
Applicants or admitted students who believe they may be qualified for advanced standing/advanced substitutes should submit the Advanced Standing Request Form.
Please note that students must complete advanced standing assessments prior to or during their first semester of enrollment at Western Seminary.
Financial Aid
We make every effort to keep the tuition at Western Seminary as low as possible. In fact, a significant portion of your educational costs are not even charged to you as tuition, they are subsidized by donors who have chosen to support students like you.
Nevertheless, there are still costs involved and our Financial Aid Office maintains a webpage with a variety of options for tuition assistance. Options range from scholarships, loans, grants, and more. If you qualify for financial aid, or plan to apply for a federal loan, you will want to be aware of the necessary credit loads required to continue receiving funding. Students receiving the Seminary's need based grant or the President's Pathway Scholarship will need to complete 15 credits over the course of an academic year (three consecutive semesters) to requalify for the following year. Students wishing to reapply for a federal loan will first need to complete at least two semesters and 10 credits of training. For more information regarding the financial aid process, please call the Financial Aid Office at 503.517.1814.
The staff at Sacramento's campus know very little about any financial relationship you have with the seminary, so it is best to simply call our financial aid department directly at 503.517.1814.
The financial aid webpage is certainly a great place to start!
Paying Your Bill
At the beginning of each semester as you turn your attention to new classes, new professors and new assignments, don't forget to pay your bill.
Tuition is due the Friday prior to the first week of each semester regardless of when class meets.
Our Student Information System allows you to view your student ledger and pay your bill online, from the comfort of your home or office. We accept VISA, Discover, or MasterCard payments (with a service fee).  You can also pay through SIS with an e-check for no charge.  If you prefer to pay by check, you may mail your check to Western Seminary, addressed as below:
Western Seminary
Attn: Cashier
5511 SE Hawthorne Blvd
Portland, OR 97215
For some students, it's just not possible to pay tuition before the first week of the semester. An alternative payment plan is available through an in-houseTuition Pay Service (there is a charge associated with this service). Please note that you should enroll in SIS soon, if you plan to use these services during your first semester at Western Seminary. 
A student may not secure grade reports, transcripts, or attend classes in any subsequent semester, if he/she has not completed payment for courses already taken. So please be diligent about planning your finances each and every semester.
Conclusion
We've done our best to answer some of your basic questions through this Online Orientation. We realize that more questions might arise for you as you begin registering for courses and transitioning to becoming a student, so please feel free to contact our Student Services staff at 916.488.3720.
From this point forward, we hope to provide all the information you need through our Sacramento Students page. Please bookmark it and look there for needs and answers to questions.
If you're moving to the Sacramento region, or you're not familiar with the area, you might consider checking out some of the links on the right side bar under "Campus and Area."  There is a great food resource page that is being continuously updated.
We are always praying for you. We know that you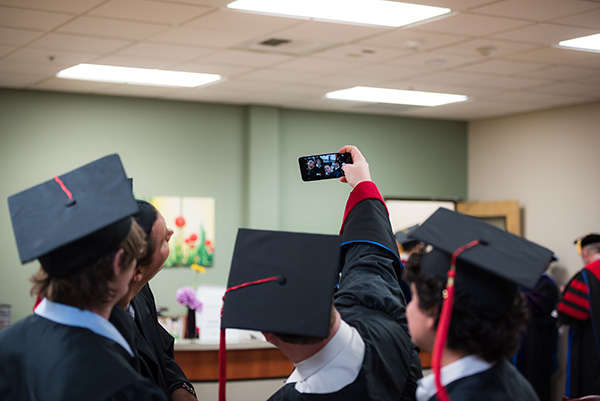 have already invested much time seeking God in this process. Continue to do so; we know that he will surely bless your journey. If you ever have any prayer needs or requests, whether it be for your studies, your family, your friends, or whatever, feel free to call or meet up with any of the Student Services Team, so that we may bless, serve, and encourage you. We are sure that "he who began a good work in you will bring it to completion at the day of Jesus Christ" (Phil. 1:6).
Again if you have any questions, please don't hesitate to contact our Student Services staff at Western Seminary. We're here to serve you.
Thanks for taking the time to read through Western's Online Orientation!
All incoming students are required to attend the on-campus orientation on TBD.
PLEASE RSVP AS SOON AS POSSIBLE HERE
We look forward to serving you this semester.
In order to complete this online orientation, please take the orientation quiz, which is a prerequisite to your first conversion with your program advisor.