Western Seminary offers Online Master of Divinity and Online M.A. in Ministry and Leadership to provide accessible ministry preparation
Monday, March 9, 2015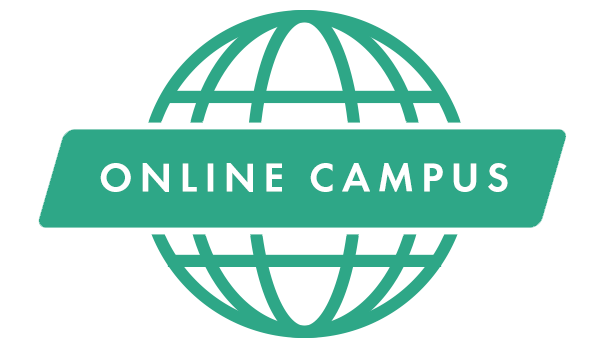 Western Seminary recognizes local church desires for greater access and connectedness to theological education and has responded by launching two new online degree programs: The Online Master of Divinity and the Online M.A. in Ministry and Leadership.
The use of online learning communities comprised of students and faculty ensures that learning online doesn't mean learning alone. Online students come to the Portland campus for a week of classes at the start and end of their programs for the sake of building relationships with other students, staff and faculty who invest in them along the way. (Master of Divinity students also come to campus for one other week of class in the middle of the program.) These students also connect with classmates and professors for the remainder of their programs through their own dedicated online classrooms. Lessons are delivered through Western's Integr@te system where students are able to access their course videos and supporting content from any web-connected device.
The Online Master of Divinity makes Western's most recognized pastoral training program available to students around the world. This 90 credit program joins biblical and theological studies with spiritual life development, church history, biblical language and ministry skill courses.
The Online M.A. in Ministry and Leadership is designed to equip Christian leaders in North American ministries, both congregational and parachurch. This program consists of 60 credits and may completed in as little two years. It offers training in Bible, theology, spiritual life development, and mentored field ministry as well as a customizable ministry specialization.
These two programs follow the architecture of Western's highly successful Online M.A. (Biblical and Theological Studies), first offered in fall 2013.
Western's Online Campus design has earned approval from our accreditors, the Association of Theological Schools and the Northwest Commission on Colleges and Universities. As Dr. Randal Roberts, Western's president, notes, "Accrediting agencies are now recognizing that online programs can leverage technology, forward-thinking pedagogy, and learning communities to produce outcomes comparable to traditional programs. This enables students to remain in their current ministry context and avoid the disruption involved in relocating to a seminary campus. The overall cost of training decreases as well, even with an occasional trip to campus."
Students may apply now for admission to any of Western's online degree programs. For more information contact an Admissions Counselor by calling 1.877.517.1800 or emailing This email address is being protected from spambots. You need JavaScript enabled to view it.. 
---
Western Seminary is an accredited graduate school founded in 1927. It offers trustworthy and accessible training for gospel-centered transformation at both the graduate credit and personal enrichment levels for those currently serving, or aspiring to serve, in key ministry leadership roles. The Western system consists of four campuses (Portland, OR; San Jose and Sacramento, CA; and Online) and a teaching site (Seattle, WA) that together serve approximately 950 credit students annually. For more information, please contact Kate Schleusner, Communications Director, at 503.517.1975.