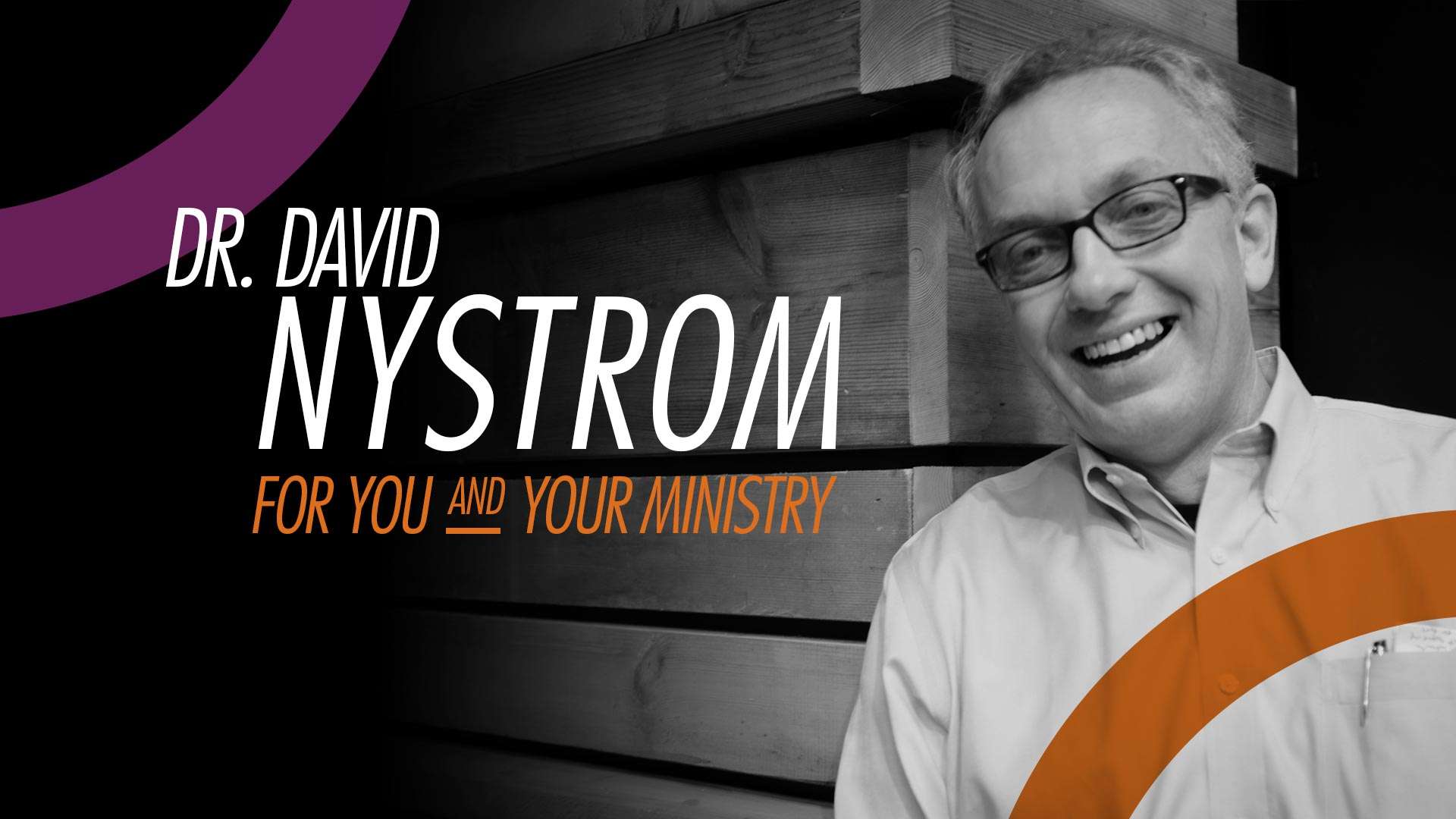 Gospel-centered transformation is the aim of our ministry at Western Seminary. That's why we put professors like Dr. David Nystrom in the classroom with students who long to bring spirital renewal to churches and neighborhoods like yours. You are welcome to take a course for audit or visit a session with permission.
Upcoming Courses Being Taught By Dr. Nystrom
Gospels

Pauline Theology

Meets Saturdays from 8a-12p

 9/16, 9/30, 10/7, 10/21, 11/4, 12/2, and 12/9

Meets Friday nights 5-10p

9/8, 9/22, 10/6, 10/20, 11/3, and 11/17

This course in Biblical Literature shows how God's redemptive kingdom program is carried forward and advanced by the Gospels. Students will discover how the promises of God concerning the Messiah are fulfilled in Jesus Christ. The study of the Gospels will demonstrate how Jesus' teachings, miracles, parables, death and resurrection advance the great story of the Bible. The course will include practical application of biblical truths encouraging students to have a meaningful encounter with God's Word and grow spiritually.

You will examine the theological contributions of the Apostle Paul as you learn the methods and principles of biblical theology. You will analyze such topics as Christology, the law, the human as sinner, atonement, justification, reconciliation, new life in Christ, church and eschatology. You will also look at such foundational topics as the relationship of Paul's theology to the Old Testament and to Jesus.
Understanding Biblical Theology

Intro to Theological Studies and Ministry Formation

Meets Mondays from 6-10p

 9/18, 10/2, 10/16, 10/30, 11/13, 11/27, and 12/11

Meets Mondays from 12-4p

9/11, 9/25, 10/16, 10/30, 11/13, 11/27, and 12/4

The purpose of this class to introduce students to the subject and history of biblical theology, to investigate the unity of the Bible; to discover the ongoing flow of the revelatory and redemptive process, structured around God's major covenants, that reaches its climax in Jesus Christ; to learn a gospel-centered and Christocentric hermeneutic; and to explore the necessity and implications of biblical theology for ministry in the local church.

The purpose of this course will be to produce a personal portfolio which articulates how God has designed you for gospel-centered ministry in light of your unique passions, gifts, talents, learning styles, leadership styles, temperament, and experiences. You will indicate the roles and Christian organizations you are pursuing in vocational ministry. You will develop a plan for optimizing your study in seminary so as to grow in Christian character, for becoming skilled at developing strong personal relationships, and for developing ministry competencies essential for the vocation you are pursuing.
LEVERAGE DR. NYSTROM TO STRENGTHEN YOUR MINISTRY
In addition to service in the classroom, Dr. Nystrom sparks growth in Sacramento churches or ministries like yours by providing the following services:
Preaching 
Dynamic, biblical sermons while your own pastoral staff is on vacation or sabbatical

Event Speaking
Powerful keynote or breakout sessions from a respected New Testament theologian

Consultation
 Impartial wisdom for ministry challenges from a leader experienced in church administration
David Nystrom is Professor in Residence at Western Seminary Sacramento Campus, located just north of Sacramento in Rocklin, CA.
His experience in real-world ministry is part of what makes Dr. Nystrom such a valuable asset to the Church. He spent his formative ministry years serving in youth and college pastor roles with local churches, during which time he was ordained by the Evangelical Covenant Church. His role within that denomination grew in scope and influence over the years, as an ex officio member of the Executive Council of the Covenant Denomination, a consultant on matters pertaining to Christian Education, church planting and spiritual formation, and as Theologian in Residence for the Pacific Southwest Conference of the Evangelical Covenant church (preaching and teaching at local churches and mentoring their pastors). 
Dr. Nystrom's audiences also benefit from his legacy of experience in Christian Higher Education and wealth of New Testament research. What began with undergraduate studies in history at U.C. Davis, progressed into divinity studies at Fuller Theological Seminary, and deepened with Ph.D. studies of the ancient Roman world and the New Testament at U.C. Davis. He proceeded to teach at North Park University and Seminary for more than a decade before moving to the Sacramento area to serve as Vice President of Academic Affairs at William Jessup University. He has also taught as adjunct faculty at several schools, including Western Seminary Sacramento Campus. Most recently (2010-2015) he served as Provost and Senior Vice President of Biola University.
As a native son of Northern California, Dr. Nystrom is no stranger to the Sacramento community. He lives here in Rocklin with his wife and daughter, in proximity to relatives, friends, and a network of churches who have been touched by his influence. 
---
 Sermon: "Fully Known"
---
Chapel Sermon: "Actions Motivated by God"
---
"The Christian life is about learning from Jesus patterns of heart, patterns of thought, and patterns of action. I have spent most of my career in pursuit of this vision as a professor and pastor, and I am thrilled to be returning to this essential task."
Dr. David Nystrom
Professor in Residence, Western Seminary Sacramento Campus
Dr. Nystrom is ready to bring his expertise and conviction to be a catalyst for change in the ministry community you serve. If you'd like to talk with David, or book him as a speaker, click the button below to get in touch.