Dr. Chuck Conniry Selected as Next President of Western Seminary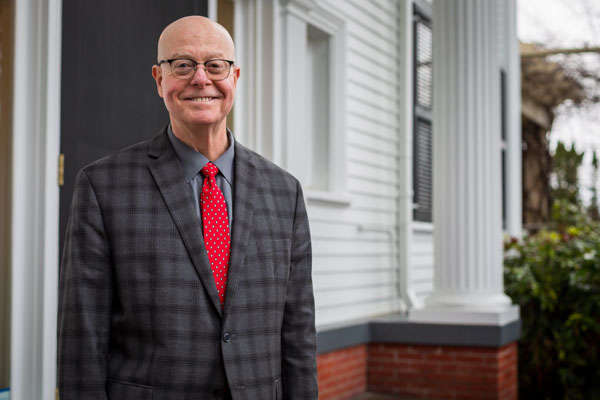 Western Seminary's presidential search committee and board of trustees are pleased to announce that Dr. Chuck Conniry has been unanimously selected as the next president of Western Seminary.
"Dr. Conniry was chosen from among many highly qualified candidates and possesses the skills and experience to guide Western Seminary in our next season as a catalyst and resource for spiritual transformation," said Mark Moosa, search committee chair.
"Throughout the 11-month international search process, the committee's priority was to find a qualified individual who demonstrates a humble dependency on our Lord and Savior Jesus Christ, and is committed to protecting the doctrinal fidelity of Western Seminary and to gospel-centered transformation."
Read the entire announcement from the search committee.
For the past three years, Dr. Conniry has served as Western's provost and vice president of academic affairs. He holds a PhD in Theology from Fuller Seminary, and has invested nearly 30 years in a variety of instructional and administrative roles at schools along the West Coast. His leadership is also informed by his many years of pastoral ministry and church planting.
"For me, gospel-centered transformation isn't just a slogan; it is a life-embracing conviction shared by every member of the Western Seminary staff, administration, and faculty," says Dr. Conniry. "And this shared conviction is what brought me here and keeps me here. I am blessed to bring leadership to a seminary that serves the church."
Dr. Conniry's appointment as president will take effect on Feb. 1, 2021. He will work directly with outgoing president Randy Roberts and the executive leadership team over the next several weeks to affect a smooth presidential transition.
President Roberts made the decision to step down after 12 years of faithful leadership as president and 40 years of service at Western. Dr. Conniry becomes the 13th president of Western since its founding in 1927.