News & Updates
A Western Seminary Podcast

Western Seminary's official podcast, Food Trucks in Babylon, is hosted by professors Todd Miles, PhD and Andrew Pack, EdD. The podcast covers matters of faith, theology, and culture in a post-Christian world.
Transformation Stories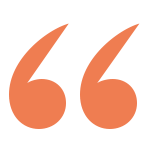 My professors gave me a framework for the Bible and fanned into flame a love for the Scriptures. I wouldn't be doing the ministry I am doing without them.
Founder and director of BibleEquipping
,
MABTS, DMin graduate