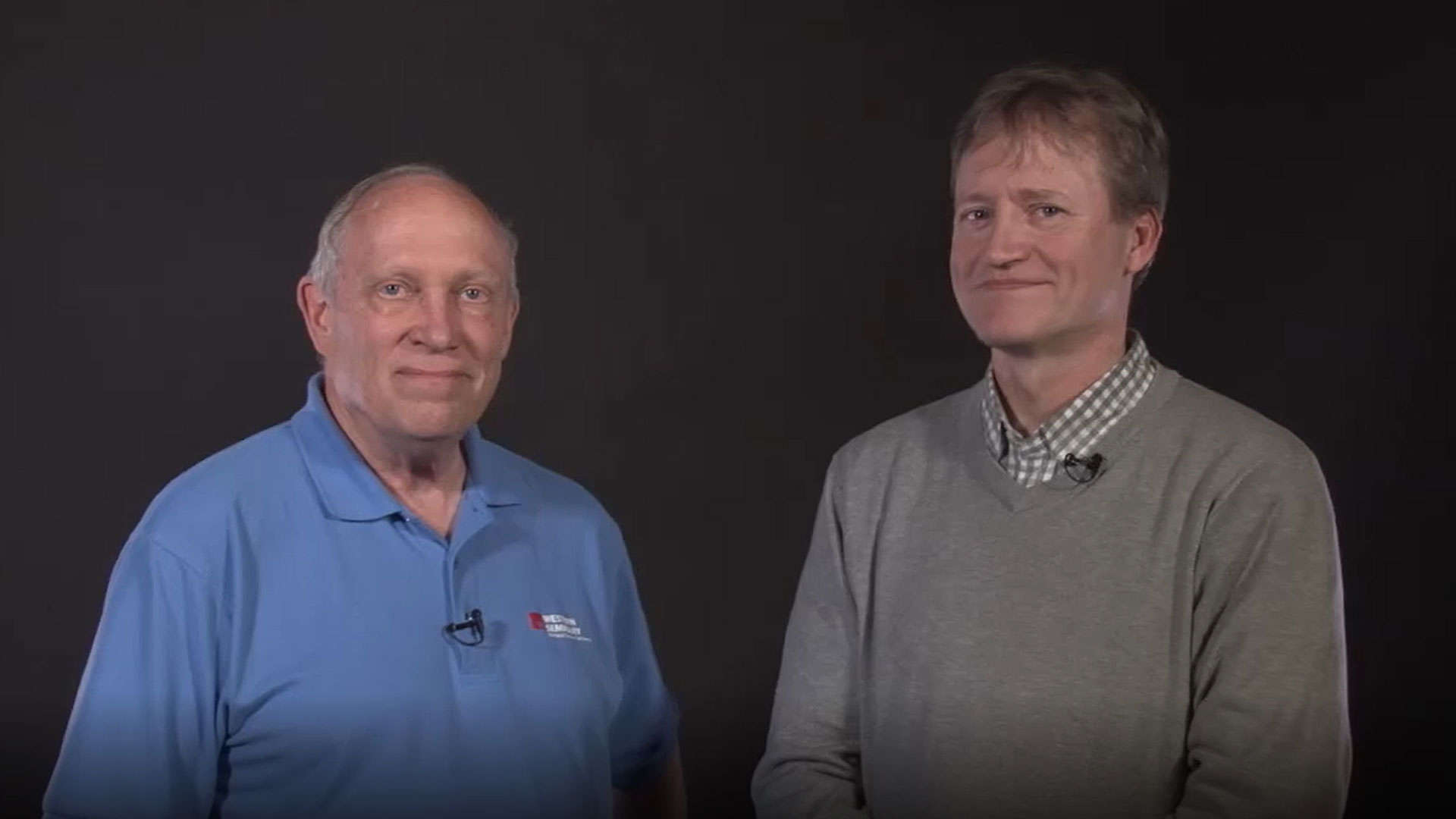 Free Lecture Series: God's Providence
We are releasing a series of videos from the Online Campus on the topic of God's providence throughout the month of April. These videos are excerpts from Gerry Breshear's theology course, "Knowing the Triune God" (TH501).
With a message this meaningful for a world this complex, we deliver theological education that rises to the occasion. Here's how...
I appreciated that Western had a great balance between academics and a pastoral-practical focus on ministry. I loved that all the professors were available to meet with and learn from.
Co-founder, writer and creative director for The Bible Project
,
Class of '05, MA (Exegetical Theology)

A Legacy of Training
For over 90 years, we've been preparing men and women to bring leadership and renewal to the Christian church. We remain committed to anchoring ourselves to the unchanging truth of Scripture and to following Jesus' lead, while asking how we may best serve the real world. We're investing in students who bring that same mindset to the classroom (and to their work) no matter where in the world they may live. They train in programs like these:
Select a degree for a quick view:
Master of Divinity (MDiv)
MA in Counseling: Marriage, Family and Counseling Specialization
MA in Counseling in Clinical Mental Health Counseling
MA (Biblical and Theological Studies)
MA in Ministry and Leadership
MA in Global Leadership
Graduate Studies Diploma
Addiction Studies Certificate
Graduate Studies Certificate
Doctor of Education in Intercultural Education (EdD)
Doctor of Intercultural Studies
Doctor of Ministry (DMin)
Master of Theology (ThM)
Master of Divinity (MDiv)
Graduate in as few as 32 months
Classical pastoral wisdom for modern-day ministry
Available online
Offered on campus in Portland, San Jose, and Sacramento
Receive Logos Gold Bible Study Tools and Digital Library
Application Timeline
Summer
Still Accepting Applications
Apply Online