Accessible Scheduling
Western Seminary specializes in serving Christ followers who want to complete rigorous, accredited, and transformational training for ministry impact—without the need to quit your job or pack a moving van. Whether you hope to enroll at a part-time or full-time pace, on campus or online, we provide many pathways to accomplish your ministry training goals while you continue to focus on the people, priorities, and places which God has already put in front of you.
Western Global
Many of our theology degrees and certificates can be completed 100% online. Our online classes come in two formats:
Standard Online: Content from world-class faculty. Asynchronous interaction with students and faculty. Watch whenever you want.
Online LIVE: Complete coursework at your own pace, but with the additional benefit of live instruction. Once a week, you'll log on to a video conferencing platform to receive live teaching and connect with students and faculty.
Threshold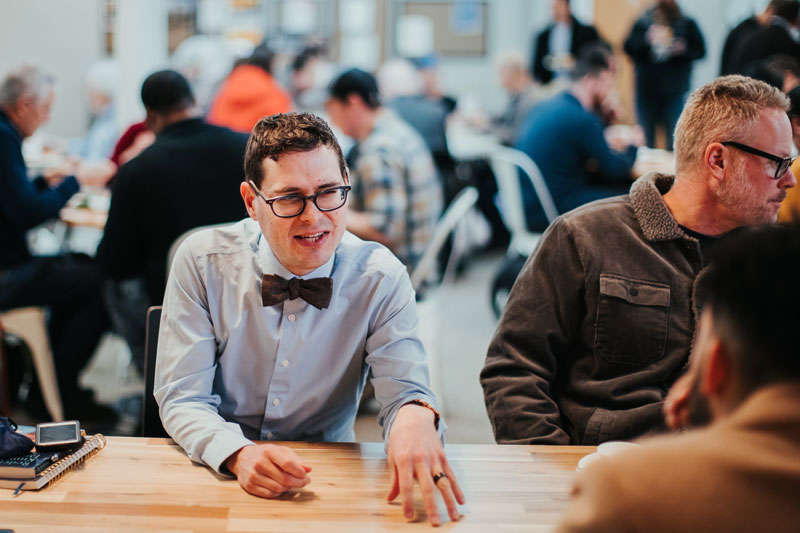 Threshold is a unique, week-long opportunity for students to complete multiple courses at our Portland Campus. It is offered every semester and is especially designed to provide community and mentorship for those online students who may not live in Portland.
In addition to their class time, students share meals together with faculty and staff, and enjoy optional excursions in Portland. 
Morning/Evening Class Schedules
Our core Bible, theology, and language classes are offered in a once-a-week format (usually a Monday or Friday) either in the morning (9 a.m. to noon) or evening (6 to 9 p.m.). Depending on your schedule, you can complete up to 24–28 of your credits by coming to campus one day a week in the morning or evening.
Combine In-person and Online Options
Most of our students utilize a combination of in-person classes and online learning that best matches their schedule. Our goal in providing these options is to give you maximum flexibility without taking you away from the ministry God has placed you in.
Every student is connected to an academic advisor who can help you plan your classes and provide a customized plan that fits your life and career goals.
Are you wondering how seminary might fit into your unique situation? Request information to explore your options in detail.
Cohorts
Western Seminary offers several degree programs in a cohort model, allowing a small group of students to complete some or all of their degree together from start to finish. Most cohorts feature a condensed classroom format, meeting one Friday a month on campus or at a cohort site at a partner church. Current cohort options include:
Frequently Asked Questions
Can I complete my entire degree only through evening classes?
Not entirely. But depending on your degree, you can take up to 24-28 of your credits through evening classes. Many of our students utilize this option in combination with online classes.
Can I complete my entire degree by taking only Friday classes?
Not entirely. But depending on your degree, you could complete up to 75% of your program by taking only Friday classes. Many of our students utilize this option in combination with online classes.
When can I join a cohort?
Students may sign up for any Theophilus Cohort classes without prior approval. All other cohorts require an application specifically for that program. Contact an admissions counselor to learn more.
How will I develop a plan for my degree program?
All of our students are assigned an academic advisor who will meet with you every semester to help you plan for the upcoming semester.