The Good Scribe
Western Seminary's Writing, Reading, and Tutoring Center
Welcome to the official page for Western Seminary's Writing, Reading, and Tutoring Center!
Who We Are
The Good Scribe, also known as the Writing Center, is a team of Western Seminary staff and students who have a passion for writing – and helping students become better communicators and academicians.
What We Do
We provide free help in the following areas for both Bible/theology and counseling students.
Writing
Proofreading.
Essay/Paper Structuring/Outlining.
Content trimming.
Brainstorming ideas and strategies with you.
Reading
The Writing Center believes that the best writers are also good readers.
As such, we can help you with your reading skills and recommend materials to help you improve! Ask us how we can help!
For example, we can suggest resources to boost your reading speed, et cetera.
Tutoring
If you need help with your academics overall, such as with time management and-or test-taking skills, et cetera, The Good Scribe can assist you in becoming the best student you can be.
We partner with the Western Seminary Library, which is our school's go-to for research assistance – they can train you on how to use databases and help you with

Turabian and/or APA styling

. However, the Writing Center can help you with specific Bible and theology tools and sources to help you craft your assignments.
For example, we can train you with basic skills in Logos, STEPBible, Blue Letter Bible, and other tools.
The Good Scribe can also help you properly use Greek, Hebrew, and Aramaic texts and fonts in your papers.
Moreover, though our Western Seminary faculty are the main authority on reference materials, we can help direct you to salient sources and key authors suitable for your project(s) – e.g., we can help you select technical or pastoral commentaries, et cetera.
How We Do It
We assist students via editing sessions and tutorials and provide a variety of super cool and helpful resources!
Editing Sessions and Tutorials
We meet with students in individual sessions, group sessions, and webinars.
Resources
We provide book, website

, and

app recommendations,
Videos, and
Sample papers.
See the video of our January Writing Webinar.
Where We Do It
The Writing Center, through our Student Services team, serves the majority of the Western Seminary community!
No matter where you are located, we want to work with you. 
That means we can meet you virtually via Zoom,
Or discuss your paper in person at our Portland (PDX) campus.
All students participating in the Center's services will be enrolled in the Center's Moodle page, where you will submit all your assignments.
When We Do It
The Writing Center is adaptable!
We strive to serve students. 
Unlike some academic writing centers, The Good Scribe generally does not have definite hours – but aims to adapt to students as needed.
Why We Do It
The Writing Center Seeks to meet key goals.
To equip students for their seminary formation.
We aim to help students develop clarity of communication in their ministries (e.g., to make clear the Gospel; Col. 4:3-4). 
And to promote Western Seminary's Mission Statement. 
Who We Serve
The Writing Center works with most Western students, and some students take precedence as noted below.
Who does the Writing Center help?
International and ESL/English as a Second Language students: The Center grants the highest priority to these students as they generally require the greatest English language help. 
Priority Students: This category includes new students (first and second-semester students, and especially new students without prior academic biblical-theological training), UDE/Undergraduate Degree Exemption students, and students on academic warning. 
All other enrolled students in a degree, or diploma program: The third category of students includes all other enrolled students who are matriculated into a degree or diploma program. 
The highest priority is for those students who commit to working with the Center by agreeing to the Center's Learning Contract (see the linked Student Profile Form below). 
---
How Do I Get Involved?
There's no one way to get connected, but the following steps work nicely: 
Please take 5-10 minutes to fill out the short Student Profile Form to tell us a bit about yourself and your needs.   
After you fill out the form, someone from the Writing Center will email you within 1-3 normal business days to follow up (holidays may impact response time). 
Still have questions? Book a meeting with the Director of the Writing Center to connect further: message 

This email address is being protected from spambots. You need JavaScript enabled to view it.

.
We're excited to work with you!
Get in Touch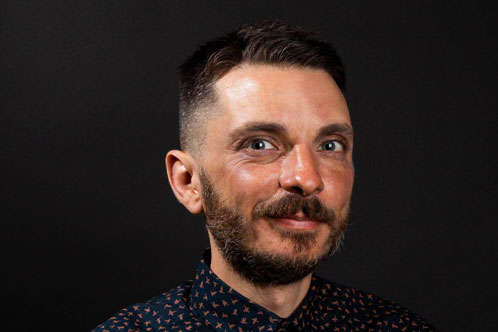 Nicholas Emmanuel Mariakis
Director of the Writing Center
This email address is being protected from spambots. You need JavaScript enabled to view it.
"Scribe"
Oxford English Dictionary
Scribe, n.1
 1. Jewish History. A member of the ancient Jewish class of professional copyists, editors, and interpreters of Scripture and the Law...
 5. A person who copies or transcribes manuscripts, esp. one employed as a copyist in ancient or medieval times. Now chiefly historical.
 6.a. A writer of poetry, literature, letters, etc.; an author; a person who is in the habit of writing. Also: the writer of a particular text.
Scribe, v.
I. To set down in writing.
1. transitive. To write (a letter, story, words, etc.); to transcribe...
2. intransitive. To write; to compose a text or texts; (also) to be employed as scribe or secretary.