Counseling Program Establishes Honors Society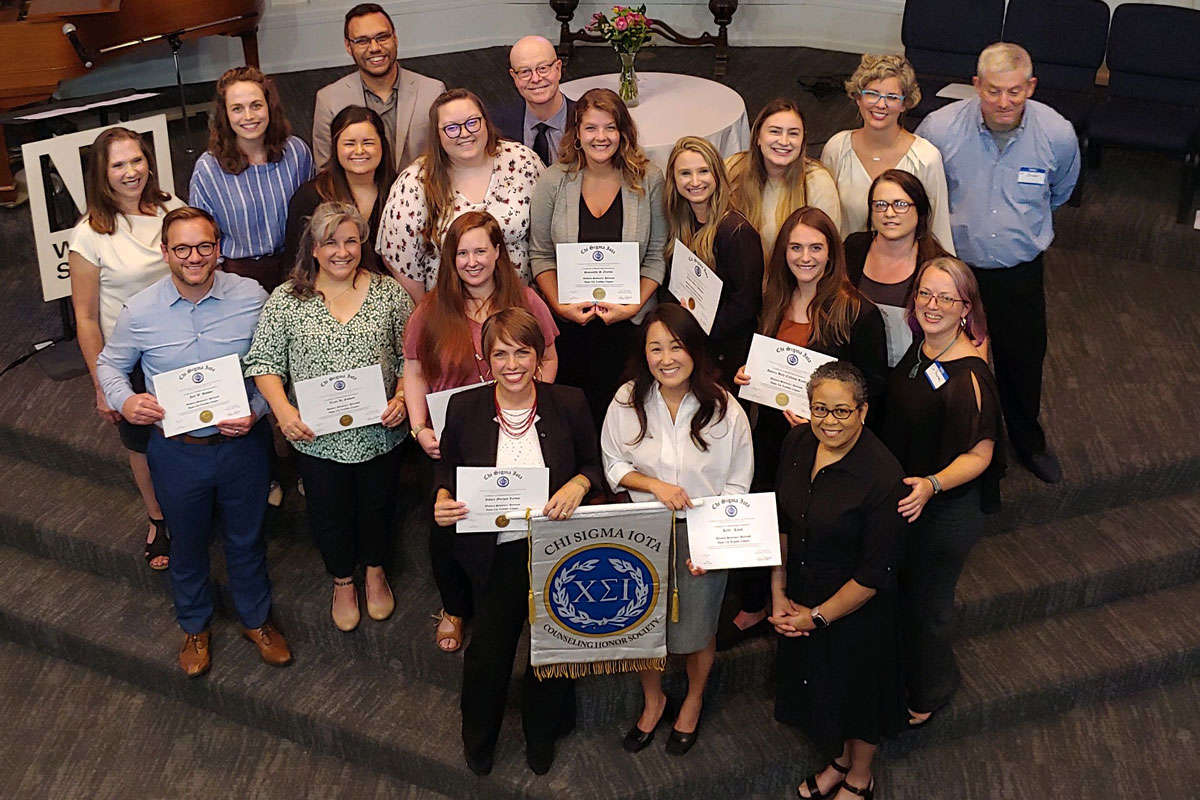 Sept. 6, 2023
Western Seminary is pleased to announce the creation of a new chapter of Chi Sigma Iota Counseling Academic and Professional Honor Society International (CSI) on the Portland campus. The newly chartered chapter, Alpha Chi Lambda, has 24 members, including faculty, alumni, and current students. It is the first ever chapter hosted by Western's counseling program.
"Having a chapter demonstrates our commitment to a strong counselor professional identity," said Beth Peterson, PhD, Assistant Professor of Counseling. "Our goal is for our chapter to support the vision and mission of Western Seminary."
CSI's mission is to promote scholarship, research, professionalism, leadership and excellence in counseling, and to recognize high attainment in the pursuit of academic and clinical excellence in the profession of counseling.
Membership with CSI includes the following benefits:
Free access to CSI's Exemplar, the society's premier publication.
Free access to the Journal of Counselor Ledership and Advocacy, a peer-reviewed journal focusing on professional counseling leadership and advocacy issues.
Professional advocacy resources that are informational, practical, and ready-to-use.
Free webinar training programs for members.
Leadership training and resources.
Awards and grants information to celebrate excellence in chapters and invididual members.