Morasch Family Continues Tradition of Blessing Students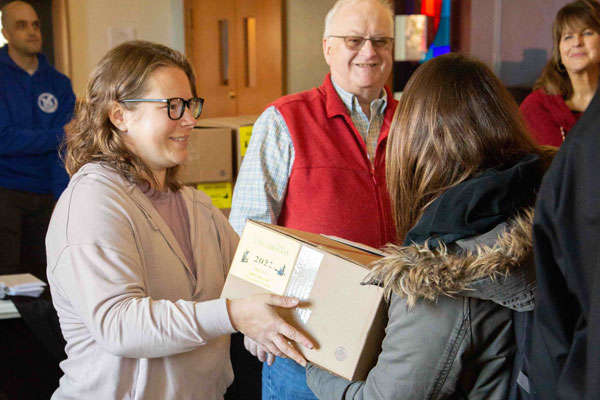 For 40 years, the Morasch family has been blessing Western Seminary students with boxes of frozen meat and generous financial gifts. They were at Western's Portland campus on Monday, Dec. 5, to distribute more than 100 "blessing boxes" to local students. Another 200 students outside the Portland area also received generous checks in the mail.
It's a tradition started by Mel Morasch, the founder of Morasch Meets, in 1972 when he began giving away large quantities of high-quality frozen meat to Western students at Christmas. Eventually he added checks inside the boxes. He passed away in 2018, and now his sons Michael and Steven are continuing the tradition.
It's a gift that makes a big difference for many of Western's students in need.
"Every year, these blessing boxes mean a great deal to our students, but given the realities of the current economic climate, I trust the impact this year goes even further," said Bekah Buchterkirchen, Dean of Students. "It is a tangible reminder of the promise and hope this advent season brings."