Andrew Pack Joins Western as New Director of Online Learning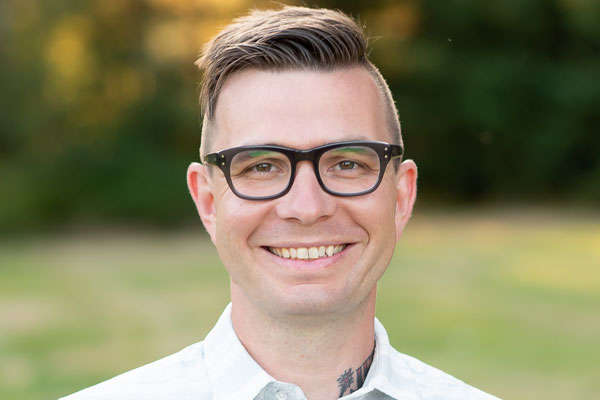 Western Seminary is pleased to welcome Andrew Pack as its new director of online learning. A Western graduate, Pack is no stranger to the seminary. He completed both a Master of Theology (ThM) and a MA (Biblical and Theological Studies) degree at Western, and has also taught as an adjunct professor since 2018.
Pack brings with him a rich background in both pastoral and educational ministries.
"Andrew Pack has the perfect combination of experiences to take our online programming to the next level," says Chuck Conniry, provost and VP of academic affairs. "His background as a church planter and pastor informs his entrepreneurial and multitasking gifts."
Most recently, Pack served as the pastor of church planting for Legacy Church in Bellingham, Wash. He was also the academic director for Cascade School of Theology (CST), where he was responsible for developing the school's vision, direction, and programmatic strategies.
Pack is just months away from finishing his Doctor of Education degree from The Southern Baptist Theological Seminary. The title of his dissertation is "Spiritual Formation in the Context of Distance, Seminary-Level, Competency-Based Theological Education."
Pack is thrilled for the unique ways in which online learning can further Western's mission of gospel-centered transformation.
"Online learning creates space for our fantastic faculty to teach students from around the world," he says. "Western's online courses develop a community in which students can experience gospel-centered transformation while remaining on God's mission, in the context in which they are already engaged."
Western's Online Campus continues to grow with 249 students enrolled for the summer semester. See a full list of available online degrees and programs.