Board of Trustees Selects The Dingman Company to Assist with Presidential Search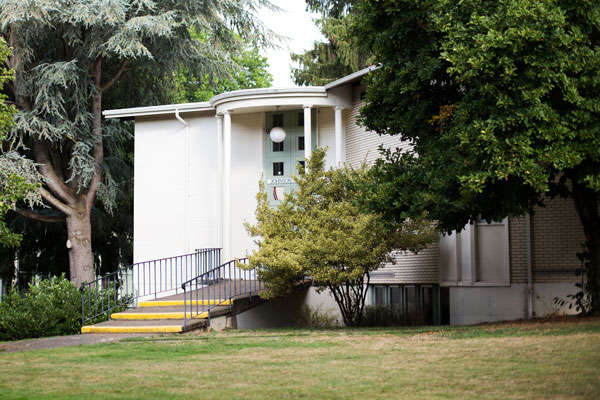 As previously reported by Western Seminary board chair, Dr. Scott Reavely, our current president, Dr. Randy Roberts, announced that he will retire on Dec. 31, 2020. The board of trustees has formed a presidential search committee comprising Dr. Reavely, three current board members and one former board member. The search committee, with the approval of the board of trustees, has selected The Dingman Company, one of the nation's leading professional recruiting firms, to assist in the search for our next president.
The presidential search process will be led by Mr. Bruce Dingman and Dr. David Gyertson. Mr. Dingman is a proven leader in executive recruitment and has conducted 18 presidential searches for evangelical seminaries, colleges and universities. Dr. Gyertson has served as president of Asbury University and Taylor University and is member of the board of trustees of Biola University. Mr. Dingman and Dr. Gyertson have teamed together on numerous presidential searches, most recently at Dallas Theological Seminary, Moody Bible Institute, ECFA and the Association for Biblical Higher Education.
Mr. Dingman and Dr. Gyertson have met recently with the presidential search committee and will be engaging in discussions with other internal stakeholders (alumni, faculty, staff and students) to gather pertinent information regarding the search. We expect interviews of candidates to begin in September and be narrowed to a few finalists by mid-November. Notwithstanding the limitations that we may encounter as a result of the COVID-19 pandemic, the goal is to be able to present a final candidate for vote to the board of trustees at the January 2021 board meeting.
In the coming weeks an opportunity profile for prospective candidates will be available on our website as part of the presidential transition page. If you would like to recommend a candidate for consideration as our next president, please email Mr. Dingman at This email address is being protected from spambots. You need JavaScript enabled to view it., Dr. Dave Gyertson at This email address is being protected from spambots. You need JavaScript enabled to view it., or Mark Moosa, search committee chari, at This email address is being protected from spambots. You need JavaScript enabled to view it..
We humbly ask for your prayers for the board of trustees, the presidential search committee and The Dingman Company, that the Lord will provide us with the wisdom and discernment to carry out His will in the selection of the next president of Western Seminary.
For future updates on the presidential search process, visit our Presidential Transition page.