Western Student Helps Mobilize Aid to Ukraine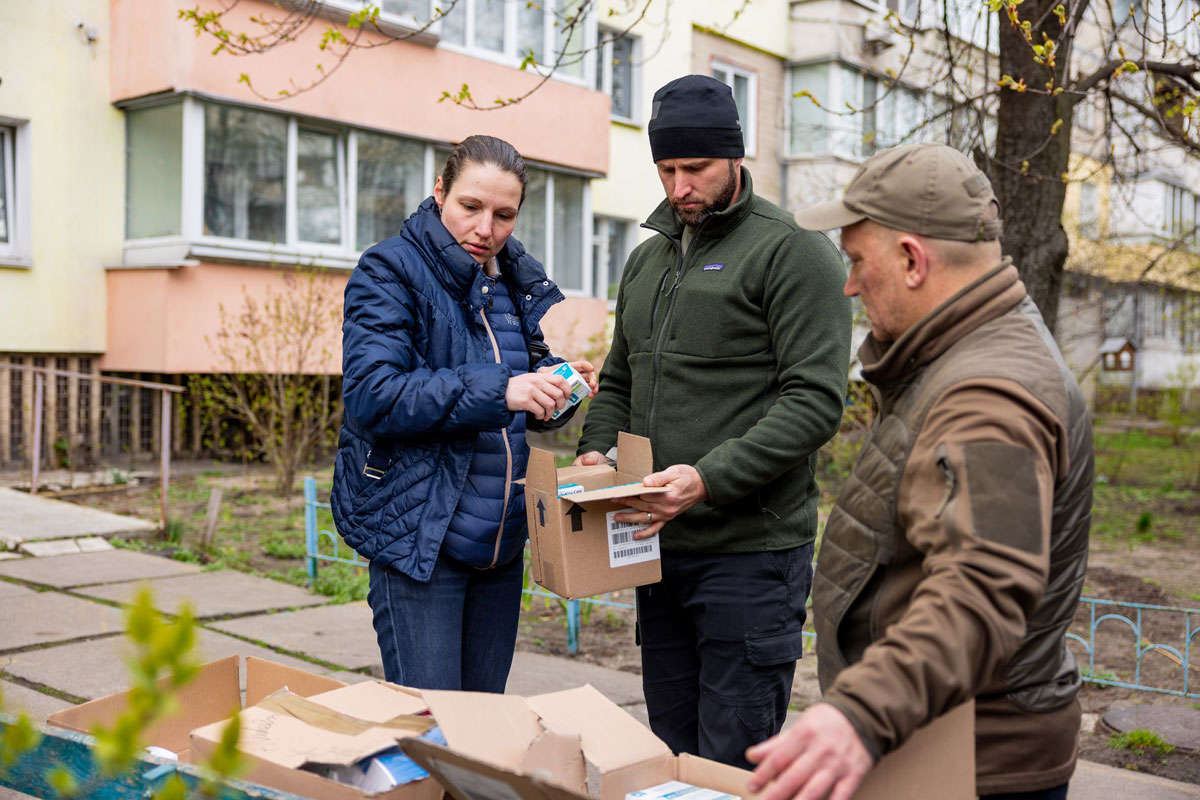 Paul Billings (middle) helps distribute medical supplies in Chernihiv, Ukraine.
When Russia invaded Ukraine in February, Paul Billings was ready to help. He and his family travelled from the Middle East to the Ukrainian-Hungarian border to meet up with family members who were fleeing the country. From there, Paul drove into Ukraine to help more relatives escape with their families.
The Billings family has many ties to Ukraine. Although they currently serve as church planters in the Middle East, they spent several years planting a church in Chernihiv, Ukraine. Paul's wife Melanie also has three brothers who all pastor churches in the country.
"Ukraine is a second home for me," said Paul, an online student at Western Seminary. "For my wife, it is home."
As the conflict dragged on, Paul began to hear of growing needs from his network of pastors and friends still living inside Ukraine. In addition to requests for food and medical supplies, there was a need for tourniquets and first-aid supplies for injured soldiers. Rather than wait for relief organizations to step up, he and several friends decided they would use their connections in Ukraine to bring the aid themselves.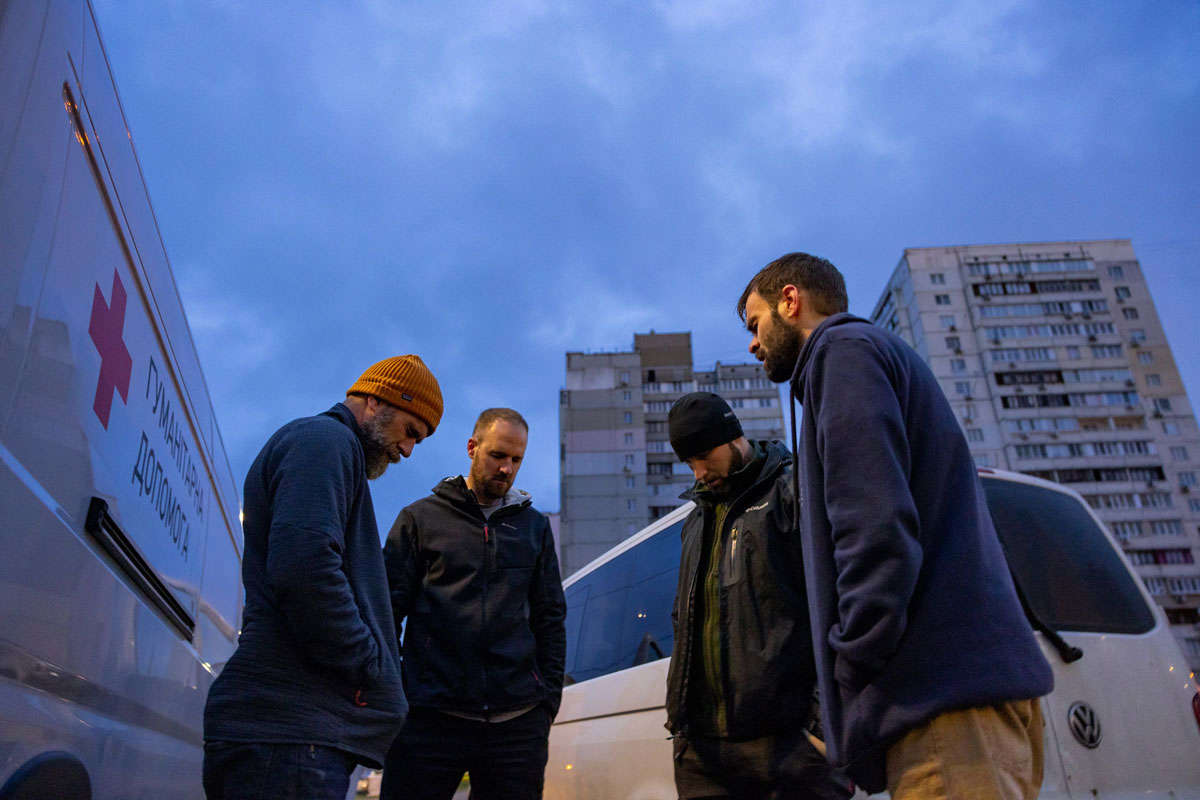 "There were a few aid groups on the ground at the beginning of the war, but the scale of the crisis was more than what people were expecting," said Paul.
He got in touch with friends in Poland who had been helping refugees at the border, and they came up with a plan to transport food and supplies from Poland into Ukraine. A Polish businessman offered up a warehouse for free, and Paul purchased trucks and 18-wheelers thanks to financial contributions from churches throughout Europe and the U.S. They began transporting food and supplies to Ukraine all the way up to the front lines of the fighting with the help of military chaplains.
"It was really cool to see churches across denominational lines respond," he said.
Paul was eager to bring supplies to Chernihiv, the city where he had lived and served as a pastor. For over a month, Russian forces had completely cut off the city from any outside aid.
It was really cool to see churches across denominational lines respond.
"We were concerned and in touch with people inside the city. There were crazy stories you can't even believe."
There was an acute need in Chernihiv for insulin and thyroid medication, especially after one of the insulin factories near Kyiv was destroyed. Paul even had a request from a government official for insulin.
In April, Paul got the news that Chernihiv had become accessible, and he and a few others quickly loaded up a van and truck with food, insulin, and diesel fuel and headed to Kyiv. From there they went north towards Chernihiv, being careful to travel on back roads and across pontoon bridges to avoid the minefields left behind by the Russian forces.
"It was surreal for me to drive into that part of the country I had lived in and knew so well, and to see blown up tanks and destruction everywhere," admitted Paul.
The convoy made it successfully to Chernihiv and took the medicine to the main hospital, where it could be distributed throughout the city to those in need. Paul was grateful to be there in person to donate the supplies on behalf of so many churches and believers around the world.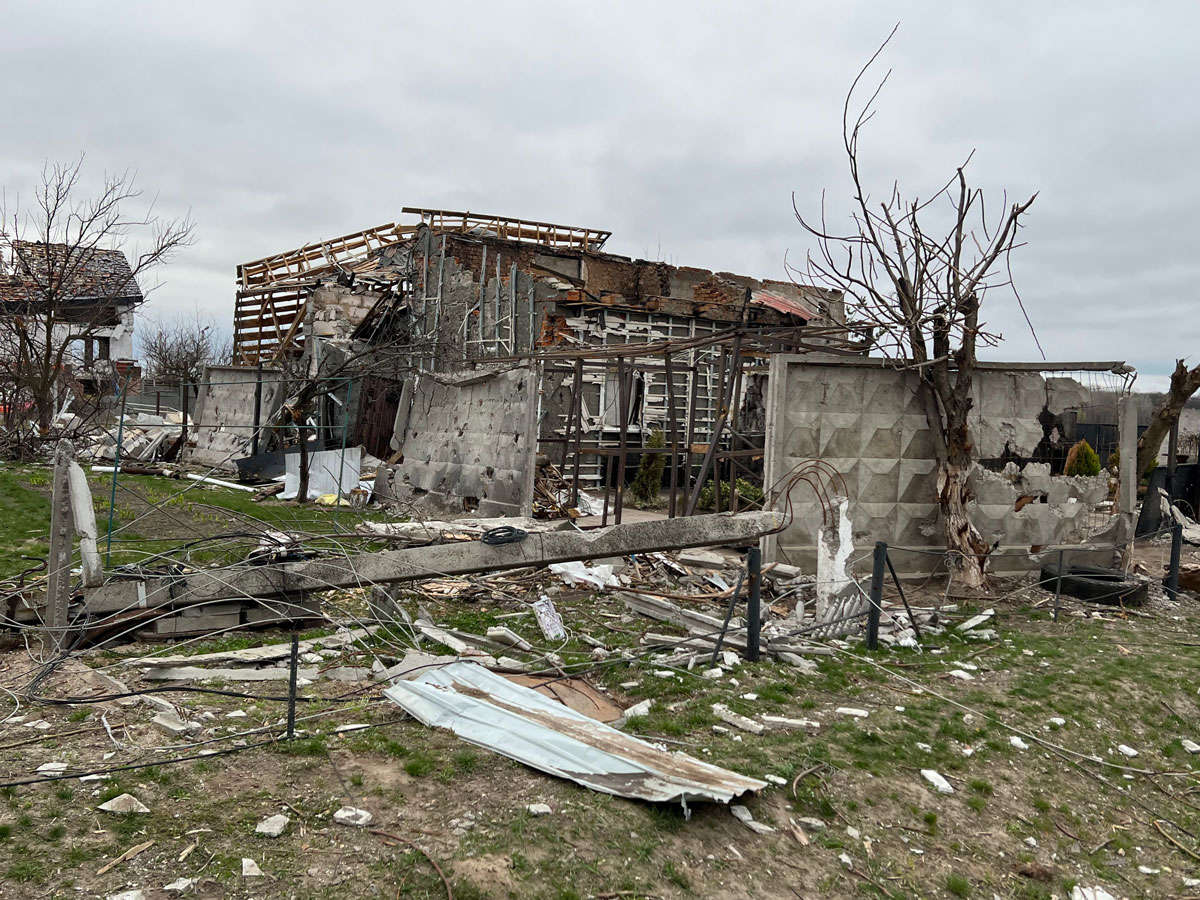 "It was cool to go to the Ukrainians and say to them, 'This isn't from the U.N. or the Red Cross. This is just from believers all around the world who are praying for you guys.' What a blessing to be able to do that in the name of Jesus."
As Paul continues to schedule visits to Ukraine, he is often overwhelmed by the destruction and pain inflicted on the Ukrainian people. Many of his friends have successfully navigated minefields to flee the country with their families. But some haven't survived. While some parts of the country are more stable now, other parts are still completely cut off from aid. Paul knows the situation can change in an instant, which is why he continues to keep the food and medical supplies coming.
"We're just trying to do as much as we can as quickly as we can," he acknowledged. "The supply lines can get cut off at any time and it could get harder."
Paul's family has experienced the tragedy of war before. In 2014, he and his family evacuated from their home in Iraq when ISIS attacked their city. He is also aware that international concern can fade even though a war rages on.
"This isn't going to end anytime soon, unfortunately. As things go on, there will be more long-term effects."
At the same time, he is hopeful that the church can continue to respond to needs, both physical and spiritual.
"The church in Ukraine has really come to the surface as people that will help without any ulterior motives," he said. "People are always shocked that believers are willing to open their arms to anybody, not just their own people."