Western Seminary Phases Out 3 Programs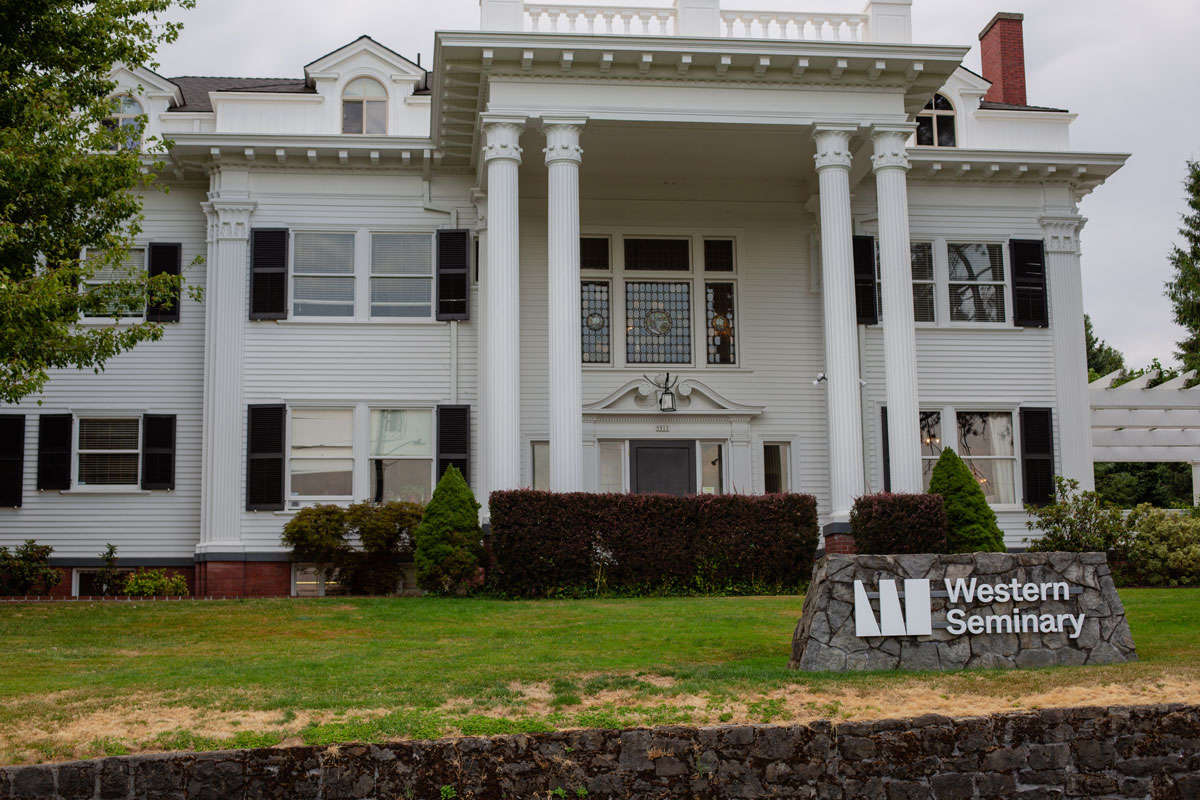 Western Seminary is committed to being a catalyst and resource for spiritual transformation that works with and for the church to equip men and women for strategic ministry roles. To ensure the continuing fulfillment of this mission, the seminary will phase out some of its longstanding programs and auxiliary ministries and redirect its energies on enhancing church partnerships, innovative educational programming, and fundraising for scholarships and the annual fund.
The seminary will close the Sacramento site and begin a teach-out plan for its students there. It will also move and restructure its San Jose site. Additionally, the school will phase out the Women's Center for Ministry, the Global Center for Coaching, and eliminate several staff and faculty positions.
"It is with a heavy heart that we discontinue programs that have served students and the church for many years," says Chuck Conniry, PhD, President. "Western is facing economic realities that make it necessary to be more focused in the way we offer training to pastors, counselors, and ministry leaders that will serve the church."
These changes are being implemented in response to economic pressures impacting many seminaries across the country. Although Western's total headcount remains stable, students are taking fewer courses due to rising costs of living. Giving to the school has also dropped substantially. These factors have resulted in a $1 million deficit for the current fiscal year. In light of this shortfall, Western's board of trustees is making difficult decisions now to ensure a sustainable future for Western in the years to come.
The removal of the Sacramento site reflects a changing reality in how many students are now choosing online course offerings and once-a-month cohort intensives over traditional in-person classes. Western now runs several cohorts hosted by partner churches in Northern California.
"The decision to close our Sacramento site does not mean a withdrawal from theological education in Northern California," says Conniry. "Instead, we are reimagining how we deliver theological education in this region, specifically leaning more into our thriving cohort model while looking for new ways to partner with the local church."
All Sacramento programs are guaranteed for a teach-out phase, so that current students can continue to receive a high-quality education and complete their degrees in a reasonable timeframe. More specific details surrounding the teach-out will be made available to students in the coming weeks.
The elimination of the Women's Center for Ministry will result in the phasing out of Western's sponsorship of the annual REVIVE and IGNITE city-wide conferences offered in Oregon and Washington. However, a future vision for these events is in the works and will be posted on their website soon. Women's transformational leadership courses will continue to be offered within the curriculum at Western's Portland campus.
Conniry emphasized that this change does not impact Western's commitment to supporting and caring for its female students.
"Our mission is crystal clear in that we are here to equip both men and women for strategic ministry roles," he says. "But now that female students make up more than 25 percent of our Bible and theology classes, there is a growing need for academic programming to encompass women in every facet of the curriculum. We are looking for new ways to support female students in every aspect of their degree program, specialization, and vocational aspiration."
Although the Global Center for Coaching that offered ICF-accredited coaching services is being closed, Western's Coach Training Program will continue to offer Christ-centered coaching training to pastors, lay leaders, and business professionals.
Conniry acknowledges that the phasing out of these three programs is painful. But he remains confident that Western's future is bright. Overall headcount is still near record highs, the school is serving more online students than ever before, and its faculty and staff remain fully committed to advancing the gospel of Jesus Christ.
"By making these tough decisions now, we can help ensure that the core of Western's vision, gospel-centered transformation, continues for years to come. The need for theological education is greater than ever before, and we remain unwavering in our commitment to serve the church by training men and women who can communicate biblical truth with clarity and compassion."