Bev Wiens, PhD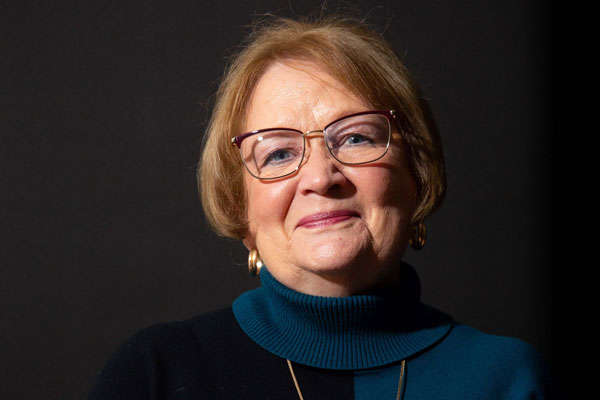 Professor of Counseling, Director of Sacramento MA in Counseling Program
Sacramento Campus
916-488-3720 Ext. 306

This email address is being protected from spambots. You need JavaScript enabled to view it.
"'Before God can work through us, He must work in us.' I believe it is important for both students and teachers adopt this humble attitude, allowing the Holy Spirit to search our lives as He transforms us into the image of His Son. Only then can we become His redemptive agents in the lives of those we serve."
Degrees Earned
PhD in Counseling Psychology
Northern California Graduate School
MA in Counseling
Santa Clara University
BA and MA in Child Development and Family Relations
San Jose State University 
Current Ministry Involvement
Attends Adventure Bayside
A Defining Moment
"One of the most significant times in my spiritual development occurred while I was a mother of two young children. All of us who are either in this stage of life, or who remember this stage, know that it is a 24/7 job. You are never off duty. I began to feel convicted that I needed to set aside time for God—but had no idea how to make it happen. Then, unexpectedly, a woman in my church called and asked if she could take my children one day a week. I was shocked and knew this was God's provision. It was very difficult at first to learn to be still before God when there was so much housework to be done. But, as I resisted work and entered more deeply into resting in Christ on these days, I began to be able to hear His voice more clearly, to study His word more deeply, to journal what I was receiving, and to pray in ways I hadn't done before. This carried over into the other days where I learned to practice the presence of the Holy Spirit, guiding my priorities and decisions. This truly was one of the most important times of my life. " 
Bev Wiens Curriculum Vitae (CV)
Access Dr. Wiens' work and ministry experience, as well as her history in publication: