Dan Kimball, DMin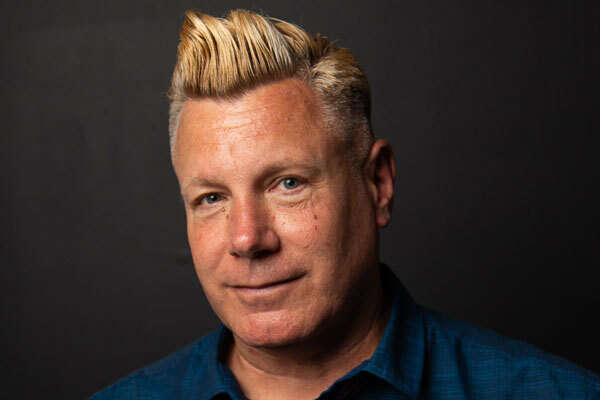 Vice President of Church Mission and Strategy
Associate Professor of Leadership and Theology
Director of the Regeneration Project
San Jose Campus

This email address is being protected from spambots. You need JavaScript enabled to view it.
"Judges 2:10 tells of a time when: '…another generation grew up who knew neither the Lord nor what he had done..'. Today we find ourselves again facing a similar situation. New generations are asking many difficult questions about the Bible and historical Christian beliefs, and understandably so. Our information-saturated culture is full of confusion, misunderstanding, and misinterpretation when it comes to the Bible and theological topics. This is why training in theology and apologetics is so incredibly important and why I love Western Seminary's commitment to serve the needs of the local church in this way."
Degrees Earned
Doctor of Ministry
George Fox University
Master of Arts
Western Seminary
Graduate Certificate in Bible
Multnomah Biblical Seminary
BS in Landscape Architecture
Colorado State University
Current Ministry Involvement
Church planter, currently overseeing vision and mission
Vintage Faith Church, Santa Cruz, CA
A Defining Moment
"After I graduated from college, I moved to London, England and was playing drums in a punk and rockabilly band. I was exploring Christianity and reading a Bible for the first time. During a lunch break at a temp job I had, I walked by a small brick church building. Out front was a sandwich-board sign on which was written "Bible study inside at noon today." I opened the wooden church doors and looked in to see three elderly people sitting in a circle of chairs. The 82-year-old pastor, Stuart Allen, looked up and said with his English accent, "Here for the study?" I was going to say no, I was in the wrong building, but the friendly way he said it caused me to stay.
My defining moment was saying 'yes,' and joining that little circle of elderly people. My life was changed as my friendship with Stuart began. He was intelligent, kind and was always encouraging me to ask the difficult questions. He didn't judge my musical style or fashion, nor make me feel silly for not knowing much about the Bible. He mentored me, showing me that Jesus and the the truths of the gospel were real. As I joined him in following Jesus, I began to want to do anything possible to share this truth with others — which remains a driving force behind my life and mission to this day."
Publications
Dan Kimball Curriculum Vitae (CV)
Access Dan Kimball's work and ministry experience, as well as his history in publication: