Randy Roberts, D.Min.
Professor of Spiritual Life Development
President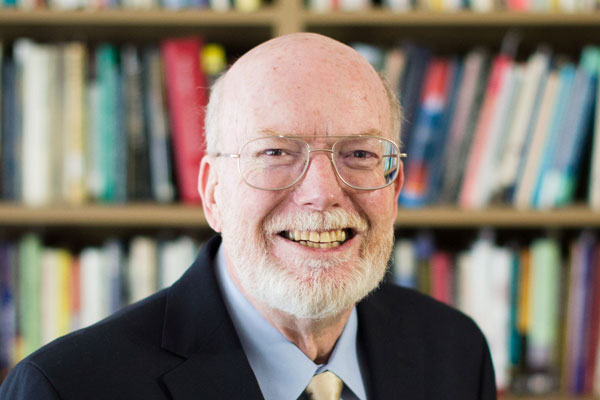 "In my classes we try to get beyond simplistic answers that neither satisfy the soul nor meet today's missional challenges as we grapple with what faithful and fruitful discipleship looks like in the 21st century."
D.Min., Gordon-Conwell Theological Seminary
M. Div., Th.M., Western Seminary
B.A., University of California, Davis
Contact Information
| | |
| --- | --- |
| LOCATION: | Portland Campus, Armstrong Hall, 2nd Floor |
| PHONE: | 503.517.1816 |
| EMAIL: | This email address is being protected from spambots. You need JavaScript enabled to view it. |
Further Ministry Experience
Dr. Roberts' ministry experience began with a variety of internships at Arcade Baptist Church in Sacramento before beginning seminary (he also taught Bible at a Christian high school). After graduating from Western he split time serving as the seminary's Guided Field Education director and as Pastor of Assimilation at Lents Baptist Church in Portland. In 1987, he became full-time special assistant to the president. He shifted to academics in 1998, serving first as dean of faculty and then as academic dean/provost until becoming president in 2008. Since 1987 he has taught a number of courses in spiritual formation, church history, and ministry design. Parallel to his time at Western, Dr. Roberts has served in a variety of congregational lay leadership roles (elder, deacon, etc.) in both existing congregations and church plants. He continues to teach Sunday school classes and church workshops. He also served for three years as a first round judge for the ECPA Gold Medallion Award, and chaired the Northwest Regional section of the Evangelical Theological Society in 1986 and the Evangelical Seminary Deans Council in 2006.
Recent Published Work
"Praying in the Name of Jesus," in Giving Ourselves to Prayer: An Acts 6:4 Primer for Ministry, edited by Daniel Crawford (PrayerShop Publishing, 2008)
Editor, Lessons in Leadership: Fifty Respected Evangelical Leaders Share Their Wisdom on Ministry (Kregel, 1999)