New Global Students
New Student Guide
If you have not already read through the New Student Guide, please do so by clicking below. Then return to this page to complete the Guide.
Global Campus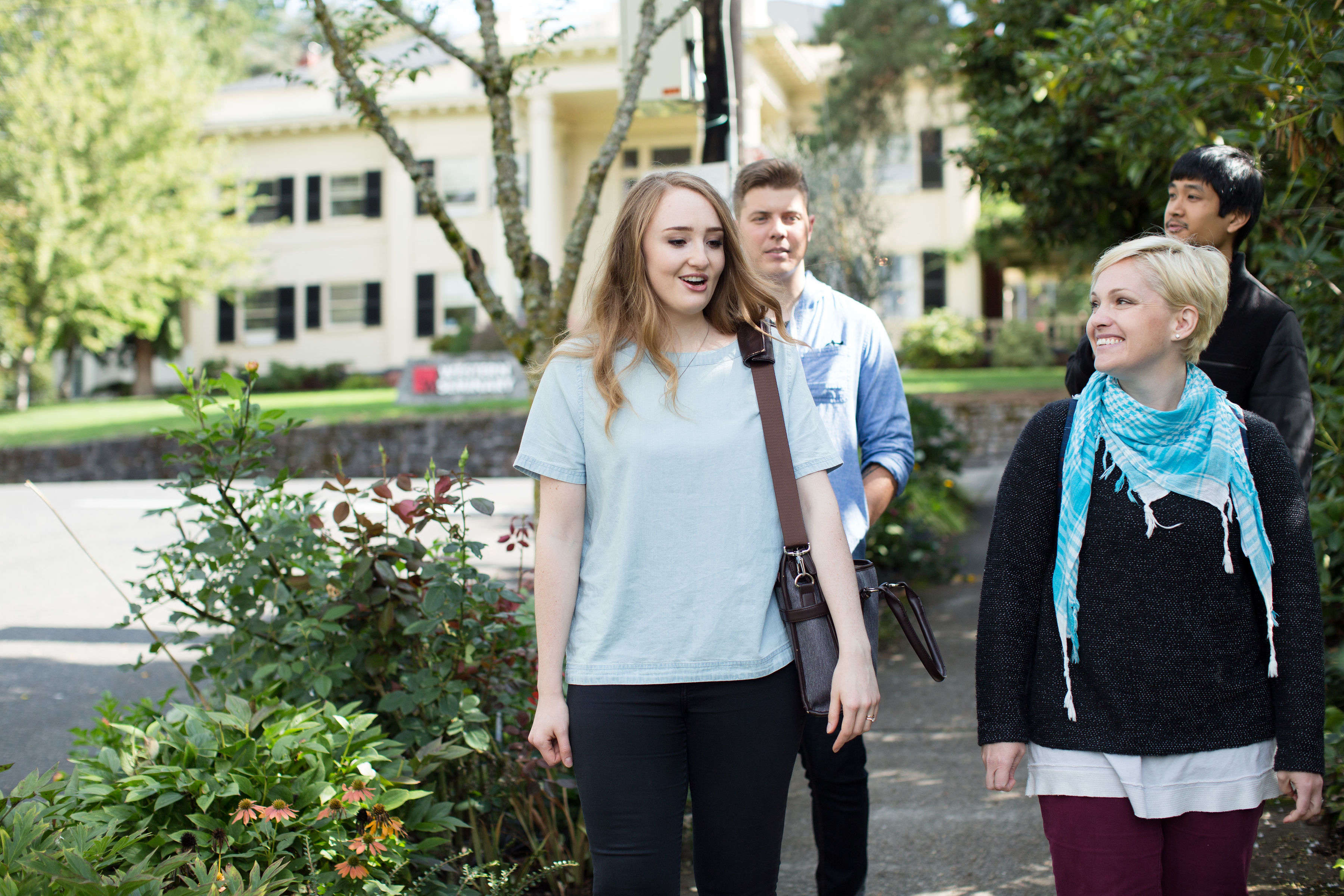 We believe that strong relationships with faculty, staff, and fellow students are essential to help you grow through your seminary experience, even in the context of online learning. There are a number of avenues by which we seek to provide these relationships through our courses in the Global Campus.
Threshold
To assist your connection to students, staff, and faculty at Western Seminary, you will attend a six-day event on the Portland campus during one of your first three semesters. We refer to this time as Threshold. 
The threshold includes a day of orientation and five days of in-class lecture and interaction; it is designed to give you focused time together with faculty, staff, and other students, and to cast a vision for the ultimate goal of your degree program—maturity in Christ and preparation for gospel-centered ministry.
The five days spent in class consist of two foundational hybrid courses that are required for your program—Loving God and Others (CS501H) and Intro to Theological Study and Ministry Formation (MF501H). Coursework for these two courses run for the entire semester in which you attend Threshold.
Upcoming Thresholds
Fall 2020
Spring 2021
Summer 2021
Note: Fall 2020 Threshold week will be held virtually, due to COVID
Sunday, October 4 to Friday, October 9
Sunday, February 21 to Friday, February 26
Sunday, June 13 to Friday, June 18
Accessing Your Courses
Online Learning Center (OLC): Access to a website specifically for each course you register for, where you will find your syllabus, a detailed list of activities to complete the course, and links to check off tasks, submit assignments, and engage in discussion forums; these sites open 10 days before the semester starts
Online Classrooms: Access to a website specific for most on-campus courses where you will find the same items listed above for courses; these sites open 10 days before the semester starts
Integr@te: Access your course videos, by a web browser or mobile app.
You will receive instructions on how to access course sites, Integr@te, and your course materials once you register for your first semester. In addition, ten calendar days prior to the start of your courses, you will receive access to all of your course materials.
Capstone
During the Spring or Summer semester of your final year at Western Seminary, you will attend a three-day, hybrid intensive as your Capstone experience at Western, designed to allow faculty and staff a final time of connection and celebration with students at the end of their degree program. During the three days, you will participate in lectures and discussions for the course TH504 H Integrating Ministry and Theology. Those who come for Capstone in the Spring semester will be able to participate in class and graduation celebrations during the same week.
Connect with Us
We look forward to getting to know you! If you have not done so already, reach out to your Academic Advisor to discuss the next steps to begin your studies. Contact information for your advisor can be found in your letter of admission. For answers to questions regarding transfer credit, financial aid, and other topics related to your enrollment at Western Seminary please visit our help site.