Grad Leaves West Coast to Pastor Sister Churches in Bible Belt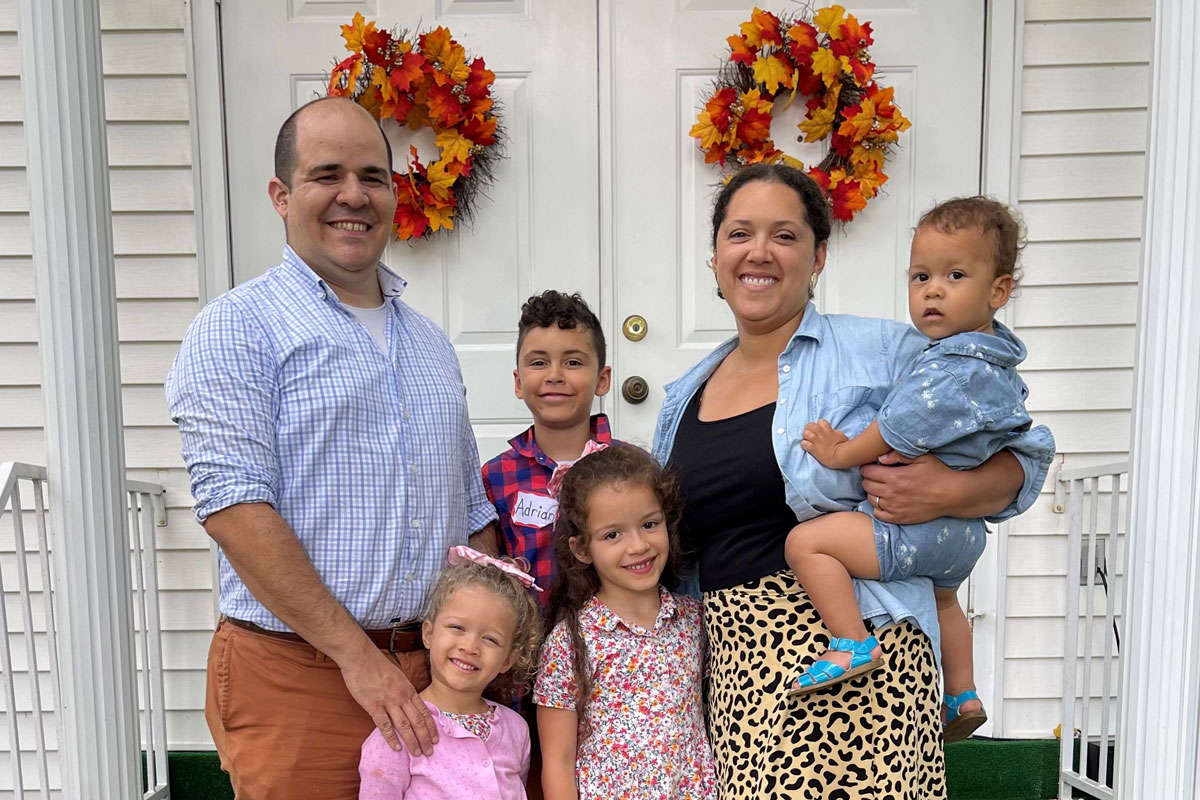 When Adrian Tijerina completed his Master of Divinity (MDiv) from Western in 2022, the long-time worship pastor felt he had been equipped to step into a lead pastor role. That desire led him and his family of six all the way from the Pacific Northwest to the Bible Belt, where Tijerina now serves as the lead pastor of two sister churches in north Tennessee.
"I stick out like a sore thumb in Tennessee, and I don't have the accent," acknowledges Tijerina with a laugh, "But I am leaning into that as an opportunity to share the gospel and the reason why we came here."
In September, Tijerina accepted the role of lead pastor at Mount Pleasant Community Church and Central Chapel Church, sister churches in Clarksville, Tenn. Both congregations have decided to leave the United Methodist Church (UMC) because of the denomination's LGBTQ acceptance. (As of October 2023, more than 6,500 churches have now disaffiliated from the UMC.) It has been a painful process, but a unanimous one, with 100 percent of both congregations approving the split.
"I see myself as a healing presence, just as Jesus looked upon a people without a shepherd," he says.
It's a challenging situation for Tijerina to step into, but also one that he sees as an opportunity for the gospel. He has been asked by his congregations to introduce changes to their traditional liturgy, moving to a more contemporary worship service.
Even though it's such a different culture than the Pacific Northwest, there is unity in the gospel. We can come in and engage people in a deeper way for Jesus.
"I am shepherding them through changes that they want, but I am also walking a fine line because I don't want to come in and change everything," he says. "I want to have the theological sensitivity to do that well."
Going from part-time worship pastor to the full-time pastor of two sister churches has been like diving into the deep end. Each Sunday morning, he leads a service at 9:30 a.m. at one church, then drives across town in time for the 11 a.m. service at the other. Not only does he preach at both churches, he also currently leads the singing.
Tijerina is confident that his MDiv from Western has prepared him well for the challenge.
"The MDiv really changed how I felt like God was equipping me," he reflects. "The pastoral care classes prepared me to be comfortable applying for lead pastor roles."
Tijerina understands that he is leading two churches with a history that stretches back before the Civil War. One current family's ties to the church span seven generations. Soon after the Tijerina family arrived, Mt. Pleasant reached its 175th anniversary and Tijerina was tasked with leading the celebration service, even inviting the mayor to participate.
It is a stark contrast to Tijerina's ministry experience on the West Coast, where following Jesus is more countercultural. He is already thinking through ways to dig below the surface and help his congregants see that the gospel changes more than just outward appearances.
"Even though it's such a different culture than the Pacific Northwest, there is unity in the gospel. We can come in and engage people in a deeper way for Jesus."