Food Trucks in Babylon Gears up for Season 2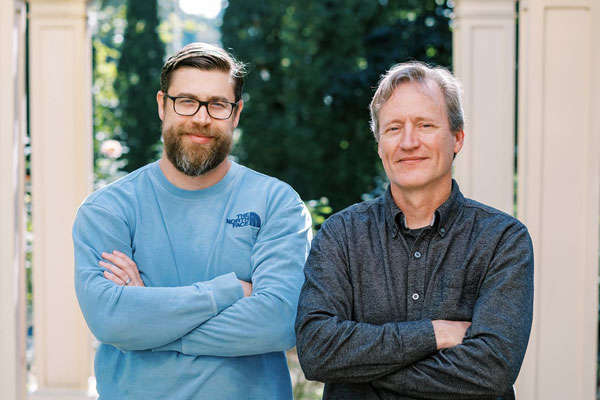 What do spiritual warfare, marijuana, suicide and models of the atonement all have in common? They were some of the topics covered in the first season of Food Trucks in Babylon, a podcast started by Western Seminary faculty back in January.
Production for season two is already underway, with faculty Ryan Lister, PhD, teaming up with Todd Miles, PhD, as co-hosts. New episodes will be released in early 2021. While the next season will explore new topics, the podcast theme remains the same: helping Christians live well in a post-Christian world.
"Our hope is that season two builds on the good work of the first season," says Lister. "We want to help our audience think hard about what it means to be a Christian disciple in a world that struggles with both Christianity and with the idea of discipleship."
Food Trucks in Babylon is the first podcast ever produced by Western faculty. By all measures, it has been a tremendous success thus far. The podcast has been downloaded nearly 90,000 times from listeners in 133 countries. The first 28 episodes covered a wide range of topics, all hosted by Miles and Patrick Schreiner, PhD. Special guests included Western faculty Gerry Breshears, Kay Bruce and Josh Mathews, as well as John Mark Comer, Tim Mackie and Jon Collins of the Bible Project, Josh White, and James K. Smith.
After Schreiner moved on to teach at Midwestern Baptist Theological Seminary last summer, Lister agreed to step in to help fill the void. Miles is excited for the new things they already have planned for season two.
"Ryan is perhaps the most creative teacher that I know, not to mention being super fun to hang with," Miles admits. "His ideas for the podcast will be evident. What won't change is the biblically faithful conversation that characterized last season."
Lister notes that although their conversations on theology and culture would be happening with or without a microphone, "I am glad we get to think out loud together and I am excited to see how God works through this podcast and how it will bring Him glory."
Catch up on all Food Trucks in Babylon episodes and be on the lookout for new episodes on the way in January.