Addiction Studies Certificate
As addiction runs rampant in our society and our churches, the Christian community needs to respond with both biblical truth and clinical competence. Our Addiction Studies Certificate (ASC) addresses this need by offering you state of the art addiction treatment education taught by faculty with experience unmatched in the field. This program equips you to work with substance abuse, dependency, sexual addiction, and a variety of other addictions as a licensed therapist, lay leader, or pastor. You'll be prepared to work in counseling settings, mental health centers, rehabilitation programs, pastoral ministry, and church sponsored recovery groups. This foundation allows you to achieve advanced certifications from organizations like the California Consortium of Addiction Programs and Professionals (CCAPP) and the National Association of Alcoholism and Drug Abuse Counselors (NAADAC).
Credits

30

credits of theory,
skill and practice

Months

12

Graduate in as little as one year

Online?

No

 

Locations

San Jose
San Jose Counseling Department
What Sets Our Recovery Training Apart?
A CCAPP, CCBADC, and CFAAP approved program that serves as a direct pathway to certification or licensure in a variety of recovery roles
Thorough integration of Christian worldview with recovery theory and skill sets
Spend three semesters in supervised counseling practicum, caring for actual clients
MA in Counseling students or grads may add the Addiction Studies specialization by completing 5-8 more credits
Addiction is so important for us to study as Christians because the gospel is all about change.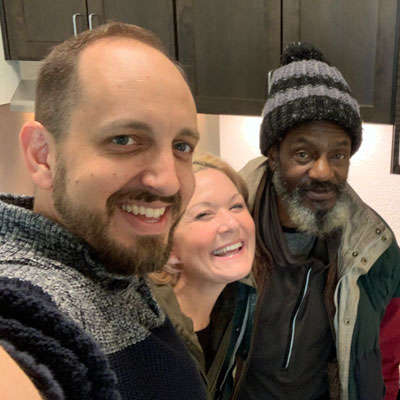 Zach Diestler
Counseling student
Curriculum
See a list of courses
Counseling Studies: 30 credits
AC530
Addiction Studies Practicum
1
AC531
Addiction Studies Internship I
1
AC532
Addiction Studies Internship II
1
AC541
Addictive Behavior: Treatment and Counseling
2
AC542
Advanced Addiction Counseling
2
AC543
Addiction Group Dynamics
1
CN500
Professional Orientation
1
CN501
Clinical Foundations: The Helping Relationship
2
CN504
Suicide Prevention and Crisis Intervention
1
CN506
Legal and Ethical Issues in Counseling
3
CN513
Multicultural Counseling: Theory and Techniques
3
CN517
Physiology and Psychopharmacology
3
CN519
Addiction Counseling
3
CN520
Group Counseling
3
CN521
Crisis and Trauma Counseling
3
Accessible Scheduling
You may complete the Addiction Studies Certificate in as little as one year's time through convenient mid-week evening and weekend courses. These scheduling solutions allow you to minimize travel to campus and maintain your family, church and work commitments.
Admission Requirements
A Bachelor's degree from an accredited undergraduate institution
A cumulative undergraduate GPA of 3.0 or higher
A foundational knowledge of psychology
A completed application for admission and all admissions materials
An interview with the local Counseling Program Director
If you do not meet one of these requirements, we invite you to contact an Admissions Counselor to explore alternative Addiction Studies Certificate admission options.