Urban Ministry Cohort (Sacramento)
New Cohort Launching in 2022
Urban ministry is one of the most challenging contexts to lead in the United States. Those of us who are engaged in such ministry are confronted with many unique challenges and questions about historical Christian beliefs. The more immersed we are in ministry with people in urban populations, the more we need to have strong biblical and theological knowledge. There has never been a greater need for sound theological training than now. This is why we are excited to launch a new cohort for our Master of Applied Biblical Leadership, specifically designed for urban ministry leaders.
What Sets This Cohort Apart?
Bible and theology classes only one Friday each month.
Journey through the program together with a cohort of peers and ministry mentor.
An emphasis on building a theological framework that empowers decades of impactful ministry leadership.
Earn credit within your ministry context with a mentor from your church or ministry.
Curriculum
Applied Biblical Studies: 12 Credits
| | | |
| --- | --- | --- |
| BL591 | Applied Integrative Biblical Literature: Genesis to Song of Solomon | 4 credits |
| BL592 | Applied Integrative Biblical Literature: Prophets and Gospels | 4 credits |
| BL593 | Applied Integrative Biblical Literature: Acts through Revelation | 4 credits |
Applied Theological Studies: 12 Credits
| | | |
| --- | --- | --- |
| TH591 | Applied Integrative Theology I: Knowing the Living God | 4 credits |
| TH592 | Applied Integrative Theology II: Glorifying the Word of Life | 4 credits |
| TH593 | Applied Integrative Theology III: Living as the Community of the Spirit | 4 credits |
Applied Ministerial Studies: 12 Credits
| | | |
| --- | --- | --- |
| ML591 | Growing in Character and Spiritual Disciplines | 4 credits |
| ML592 | Theology and Practice of Team Leadership | 4 credits |
| ML593 | Theology and Practice of Pastoring People and Ministries | 4 credits |
This present moment requires a degree program that blends quality theological teaching with an engagement with today's issues of life, death, community, truth and faith.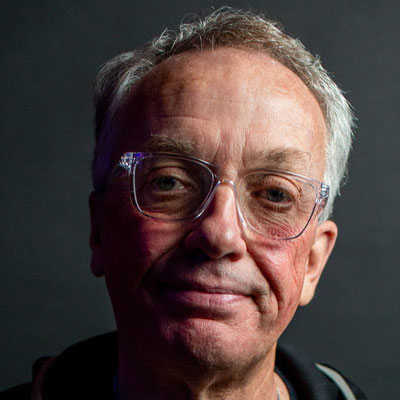 David Nystrom, PhD
Cohort Host and Professor of Biblical Studies
A More Affordable Degree Option
The Master of Applied Biblical Leadership (MABL) program is a 36-credit hour program, which means you can earn your degree at roughly half the cost of other degree programs. Ministry work can bring limited financial reward. That's why we encourage wise financial stewardship as you pay for school. It might surprise you to learn that a minority of our students utilize loans, with most choosing instead to pay out of pocket, with scholarships, or via a monthly payment plan. Look into your options for financial aid.
Less Time Away from Family and Church
Class meetings are conveniently scheduled once a month. Taking classes one day a month drastically reduces commute and travel time. Classes typically meet on a Friday from 8:00 am to 5:00 pm. The once-a-month format also makes it manageable for commuter students, for whom travel is prohibitive to most studies.
Guidance from Seasoned Scholars and a Ministry Curator
The class of students will stay together as a cohort for the length of the degree. The learning experience will be enhanced as you get to know others serving along with you in urban ministry. Teaching will come from Bible and theology professors in their areas of expertise. You will be able to have discussion with professors as you are equipped for ministry in today's world. In addition to the teaching professors, you will also have a seasoned ministry curator, Dr. David Nystrom, who will be the cohort host. He will help guide you in applying the insights you gain in the program to the challenges of life and ministry.
Develop your Theology While Doing Ministry
It is not enough to master content and learn the head knowledge. Transformative theological education encompasses the whole person. This program embraces a holistic educational model that will also include a highly personalized approach to your own formation as a student, a follower of Jesus, and a ministry leader. This degree partners with your local church and the role you have serving there, and is designed to help evaluate and develop personal competencies for a healthy, thriving personal life while serving Jesus on mission in the local church.